Starting on the neck. Roughed the heal and volute in. This will have a fast D shape neck.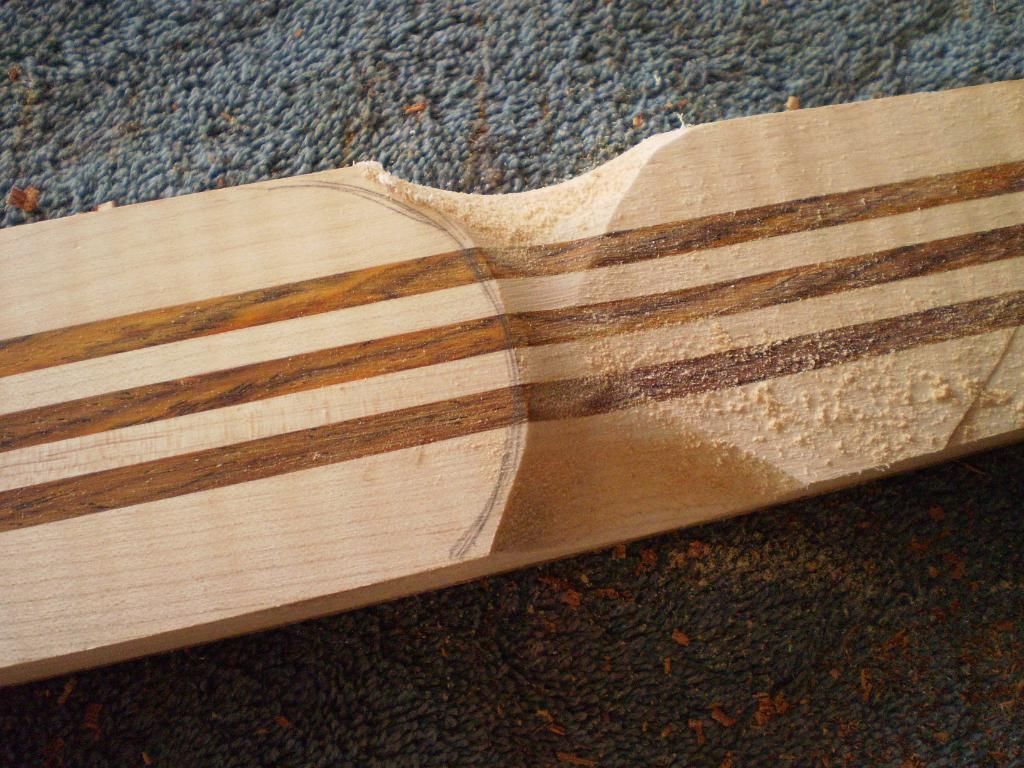 Throw the neck on the new neck shaping jig (see the other build for details).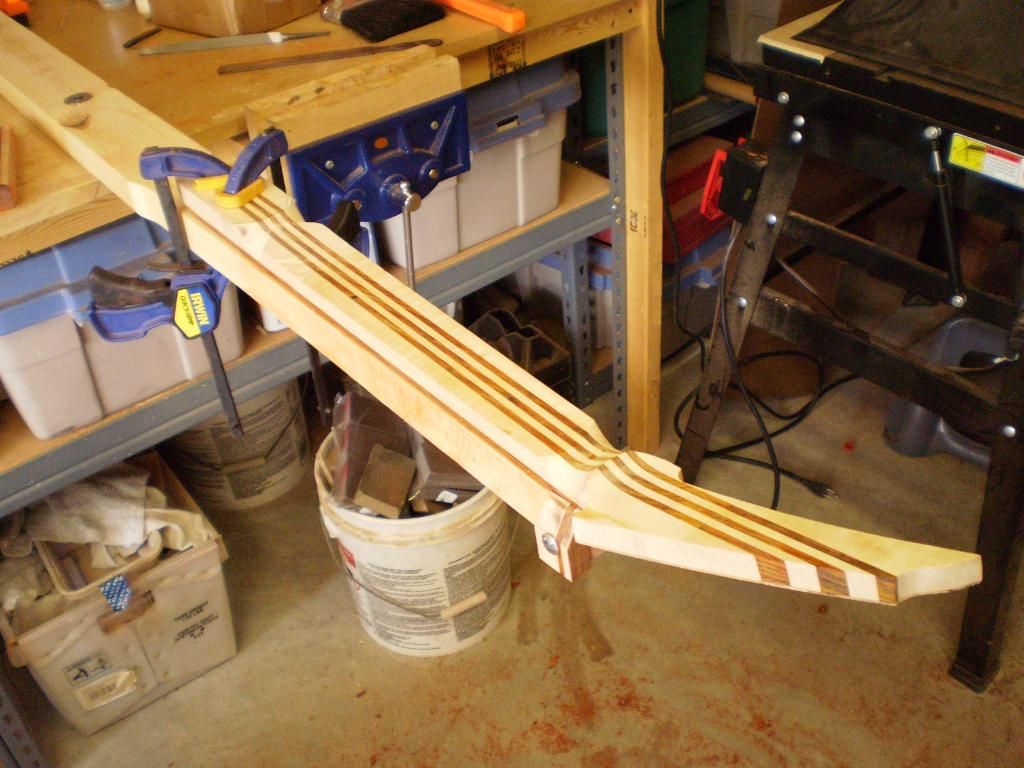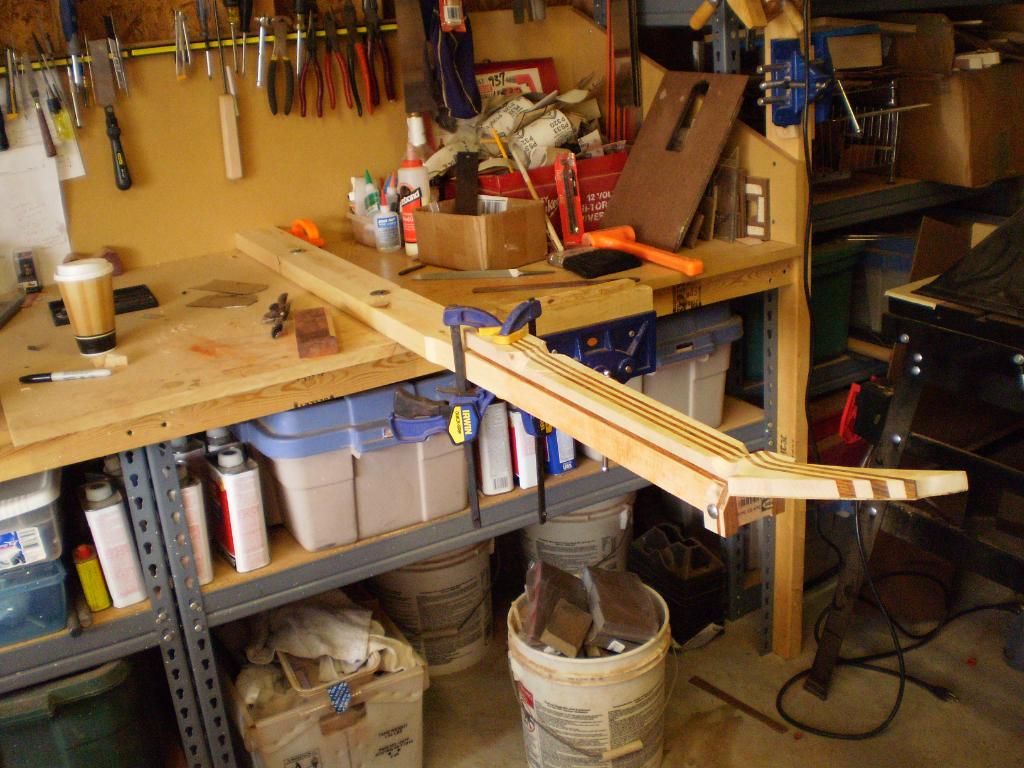 Neck finished shaping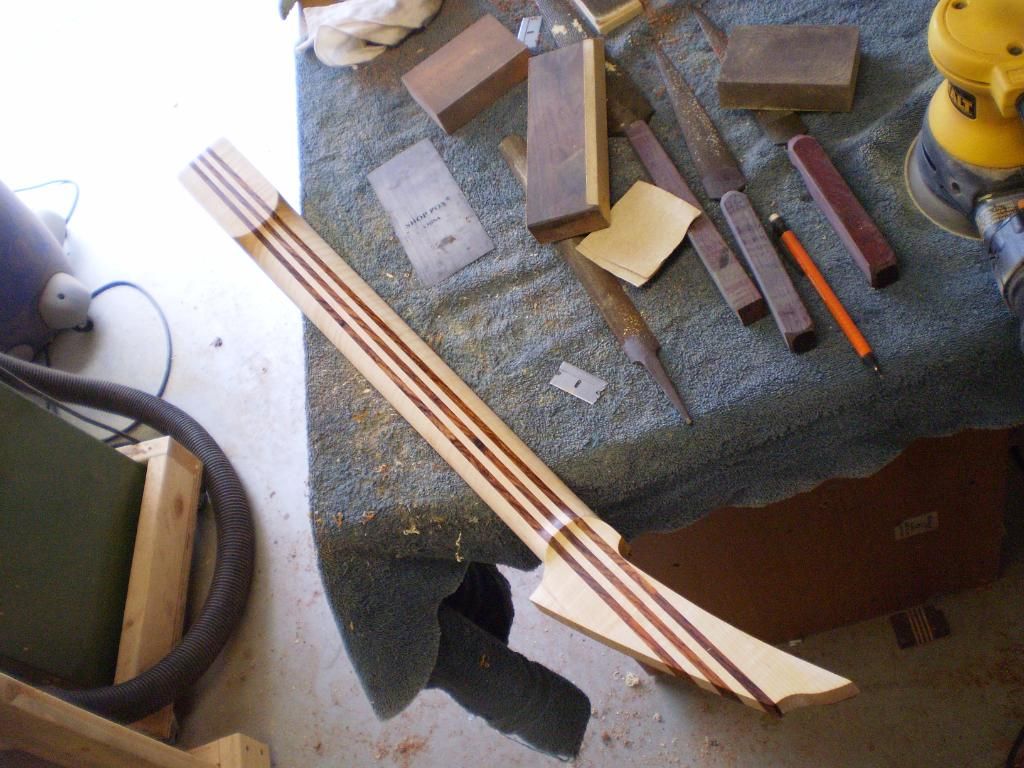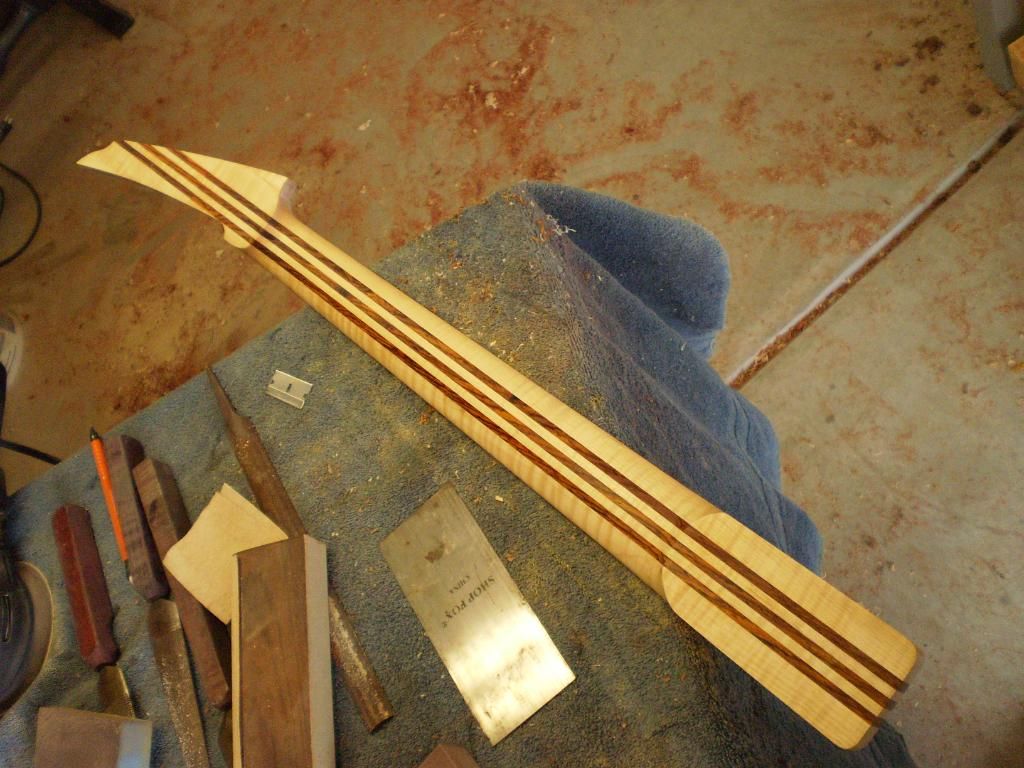 Wet neck and the headplate. I like to see what it is going to look like with finish. I also use it to spot glue and bad spots on the bodies before staining.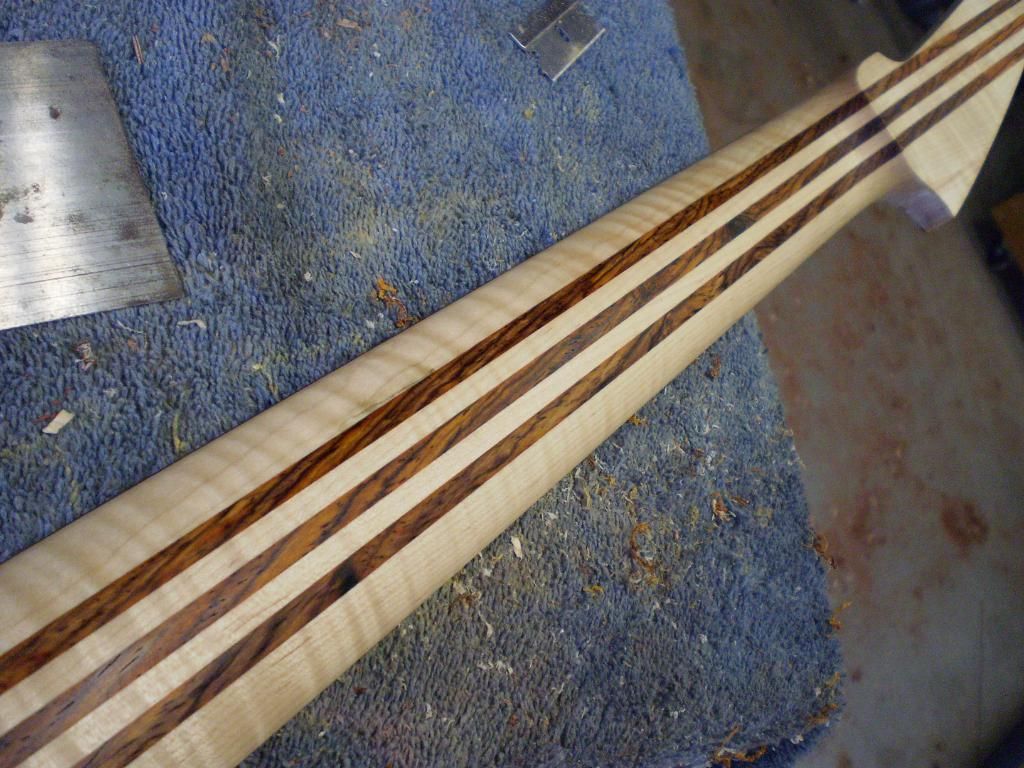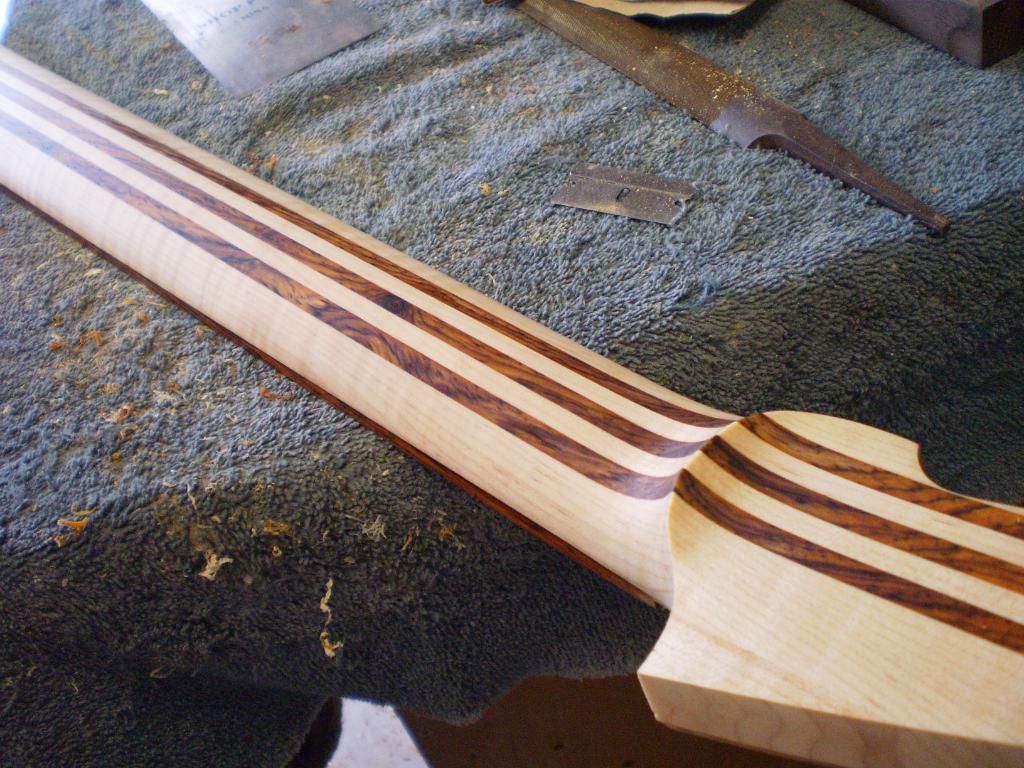 A few shots of the back...it just looks fast.