Top sides trimed flush and starting on the head plate.
The headplate is 2 different pieces of wood. I wanted to capture all the great burl that was left from another top I had. It goes like this.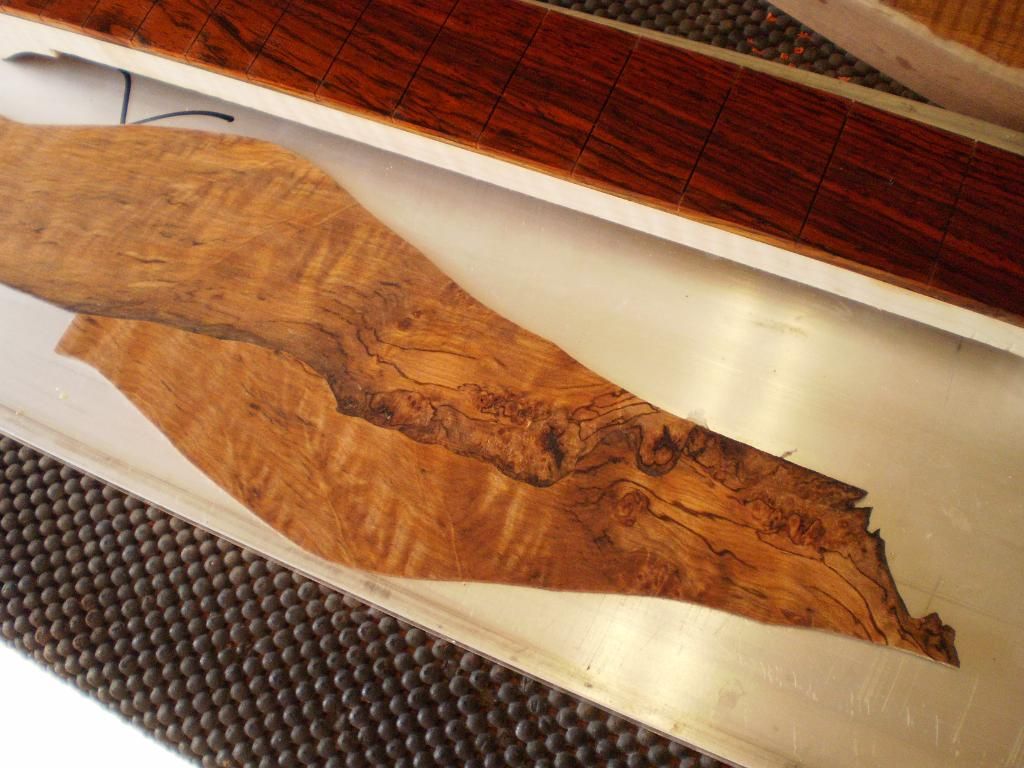 Headplate finished up.
The blank was still pretty thick and for some reason I forgot to profile it before gluing the fretboard on. So "To the bandsaw" and cut off the excess. Then level by belt sander and finish by hand. Make sure to have the calipers handy and take measurements on all four corners to make sure it is still square.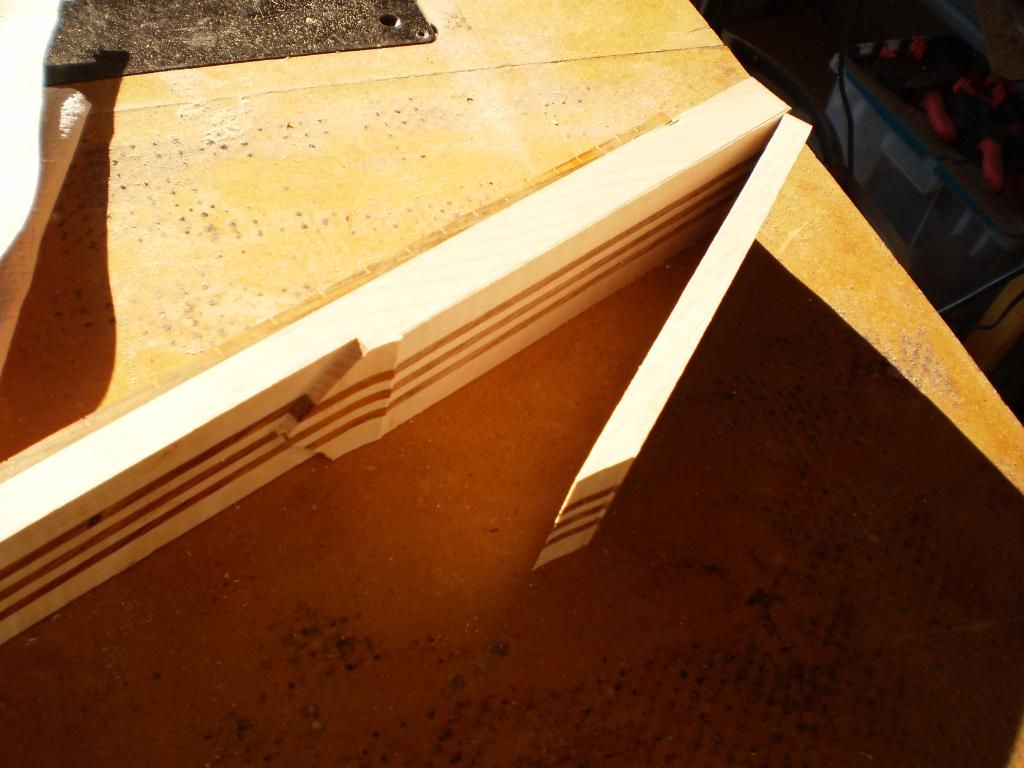 I never seem to have MDF laying around so I made the neck template three ply ECUA board so it is plenty still and very smooth. I treat the edges of my templates with CA to harden them. I use the forstner to clear out before routing.
Forgot to take a shot of the finished pocket. Here is the fitted neck.
Extra shots.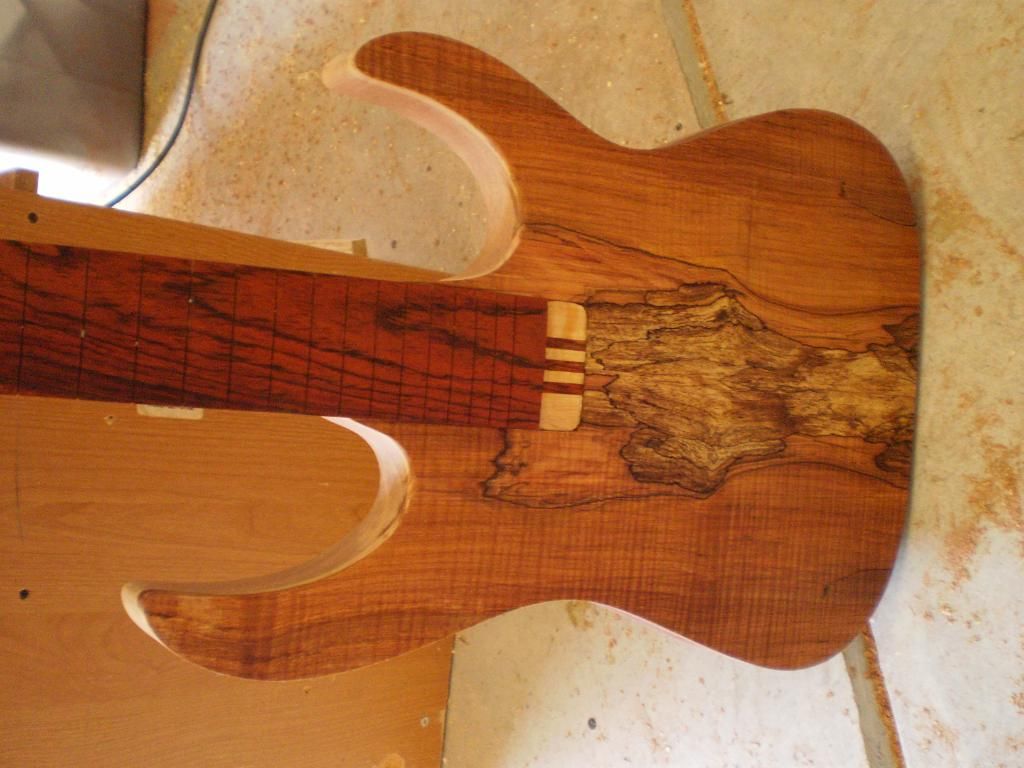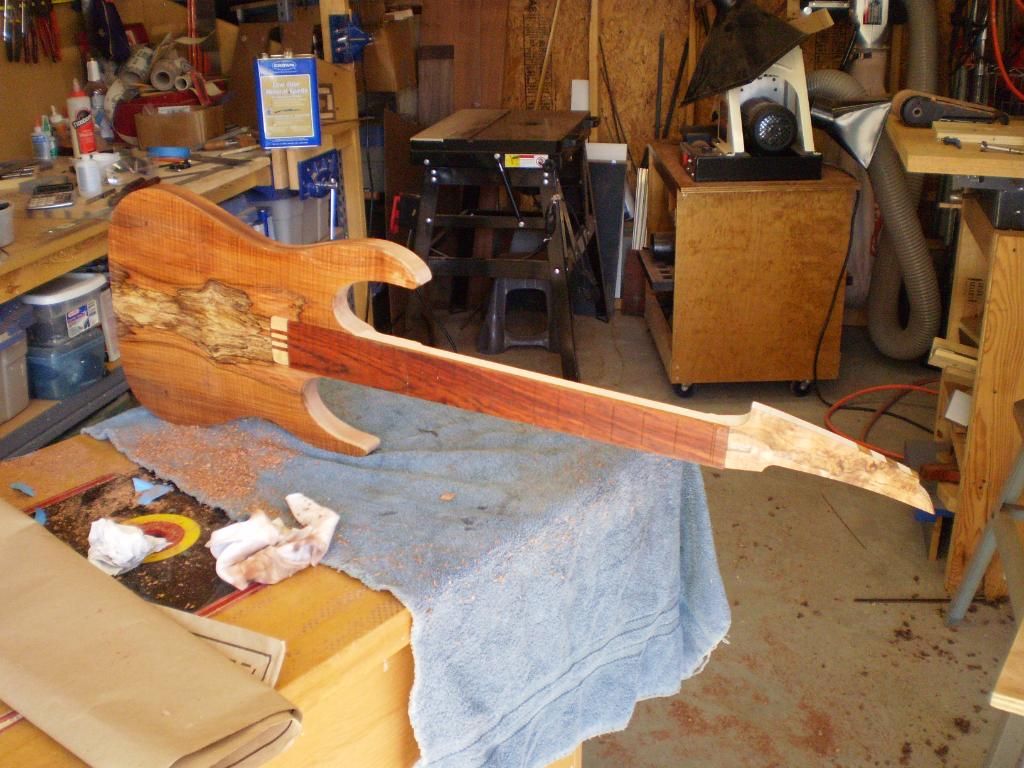 Thin. Still a lot of carving to take place.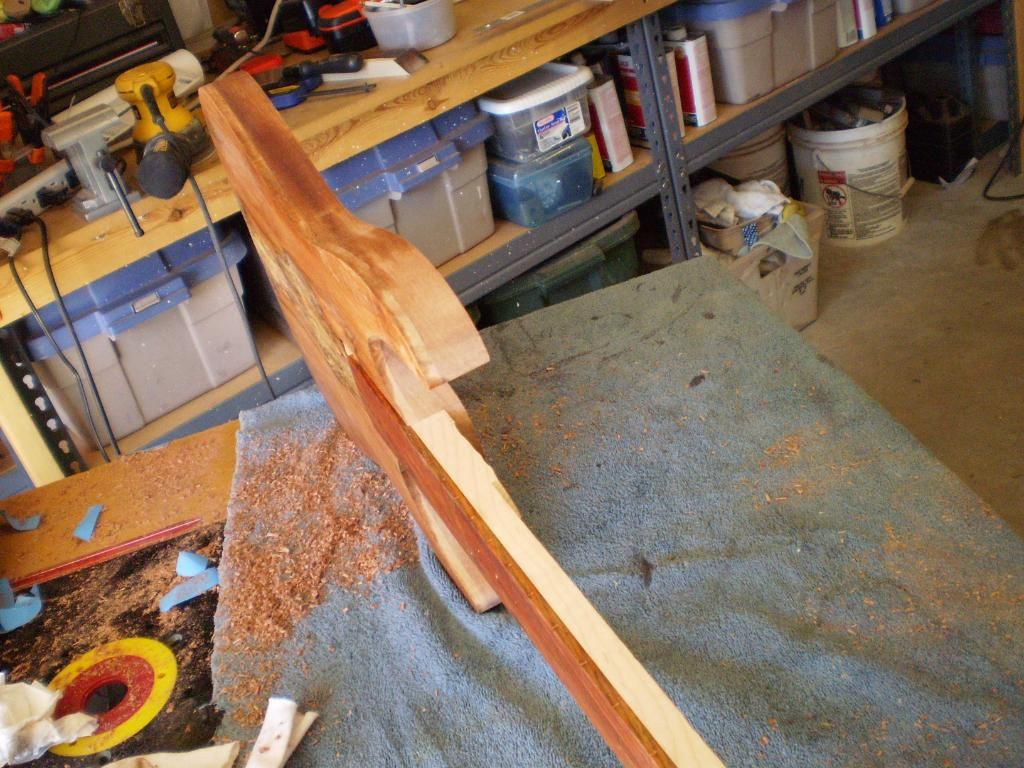 A look at the back after the heal has been roughed in and before shaping the neck.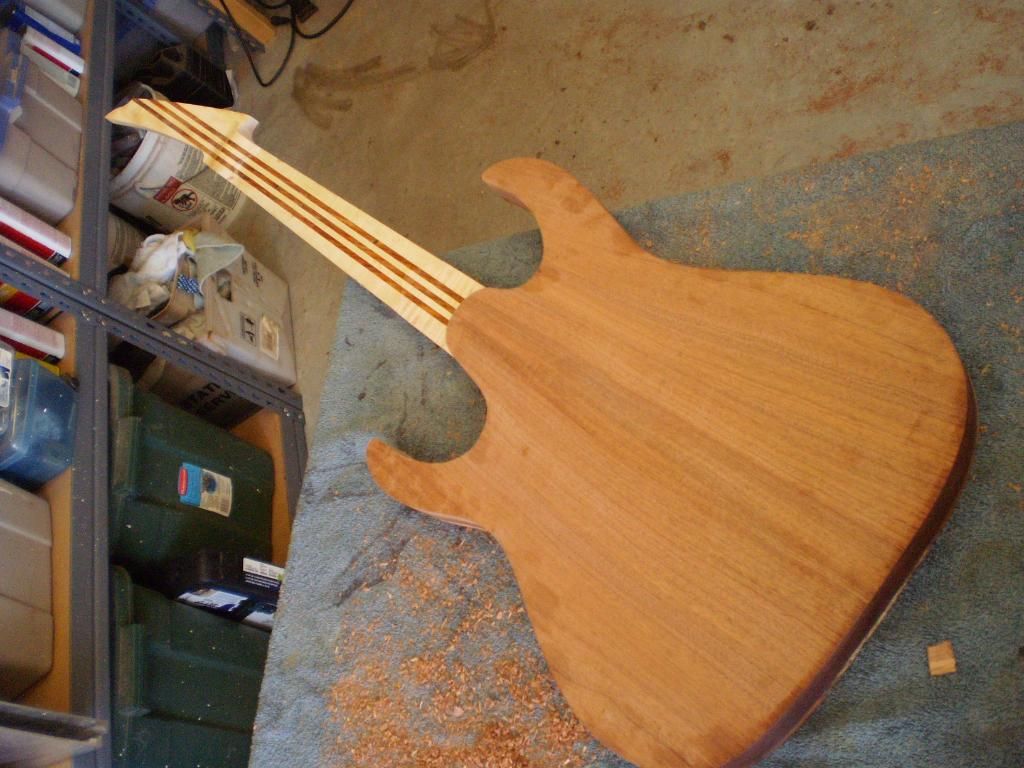 Here is where I leave off for the day.