More EMG style ebony 8 string covers. After carefully routing the cavities in the ebony I cut the covers free and proceed to square them up. I also stabilize them as best I can with thin CA on the inside leaving the outside as they get an oil finish. As you can see this was dirty business.
Sanded and ready for finishing.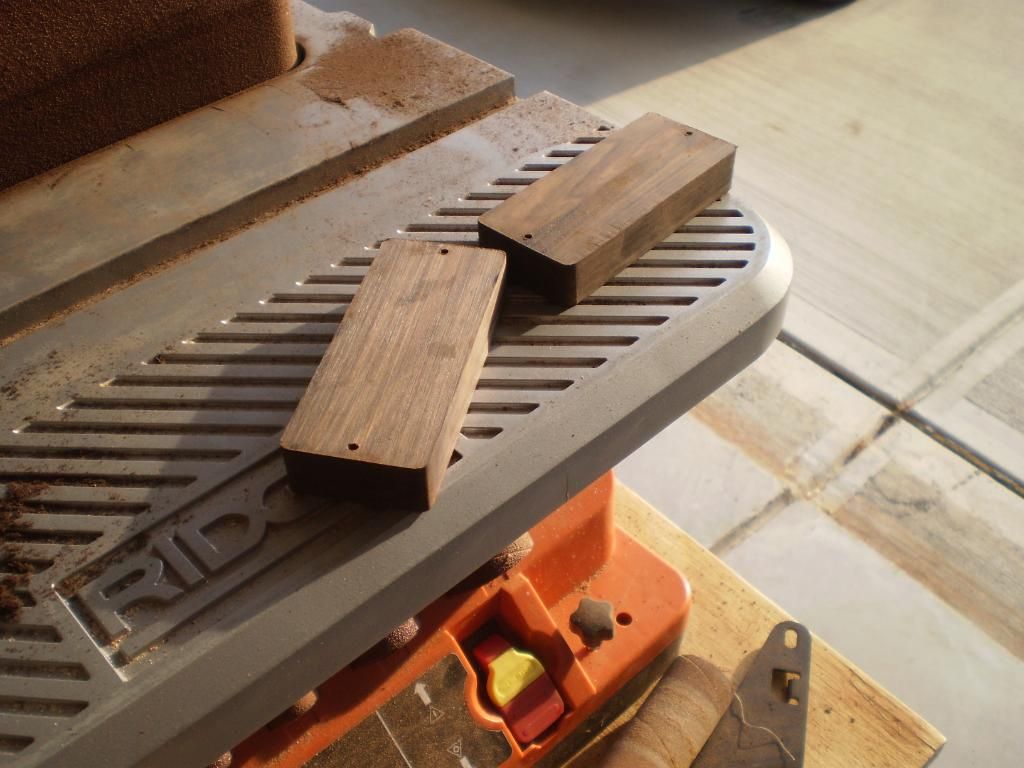 And Behlens Teak Oil to finish them up. It will take a few days to dry.