Headplate time. Time to clean up the mess. The epoxy came through the pores in the walnut and stuck to the caul. Also filled up the trussrod access. This is why I put tape over the trussrod access area before gluing headplates on. It could have ruined the neck by immobilizing the trussrod instead it was a simple clean up with a razor...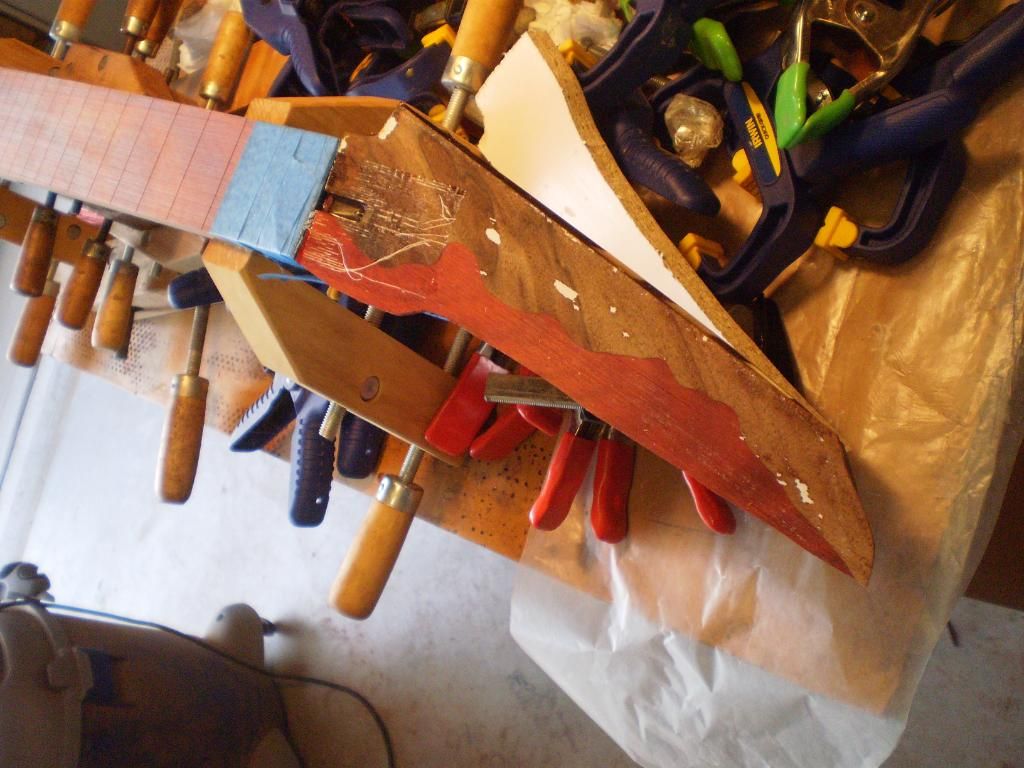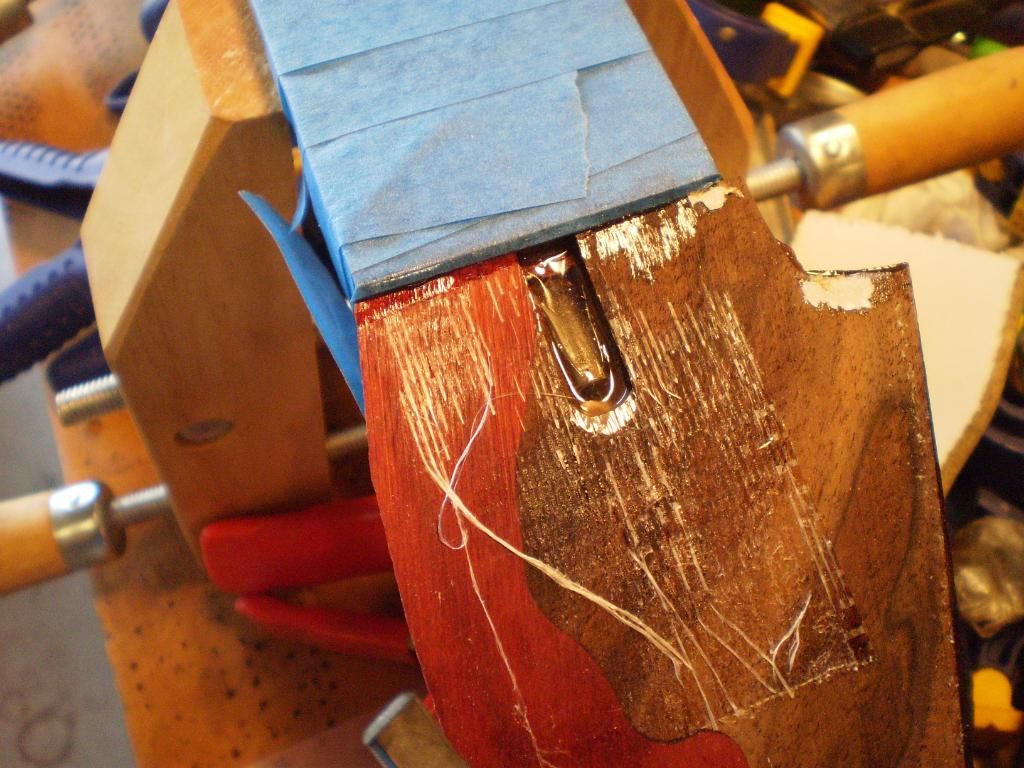 Headstock shape roughed in.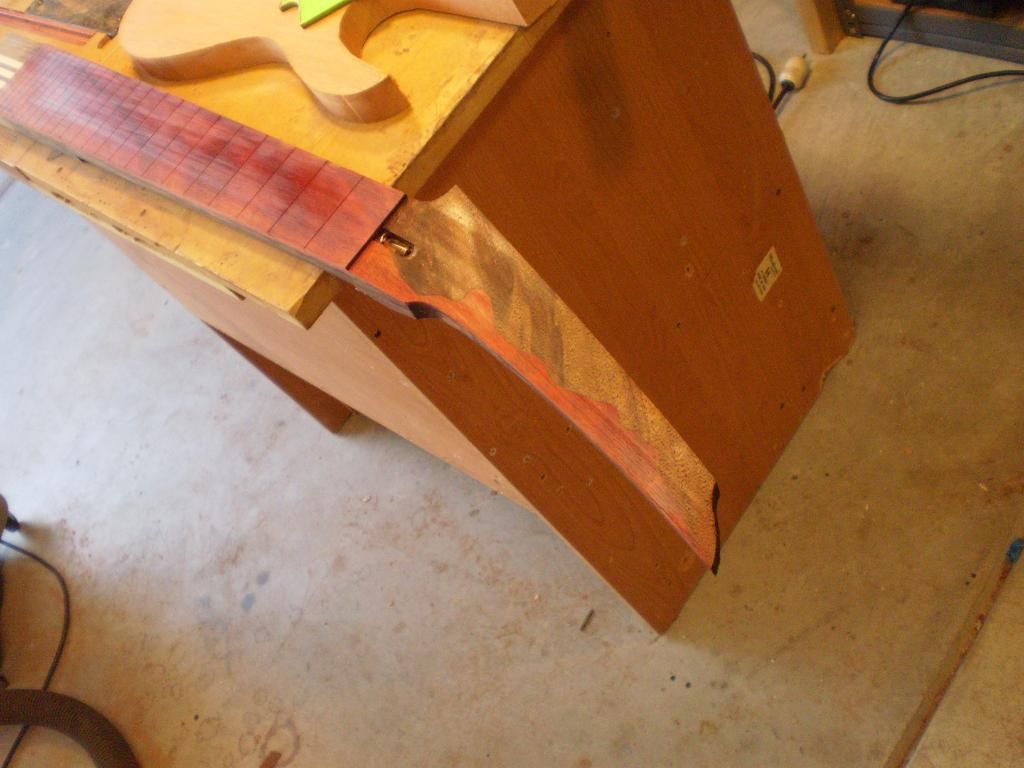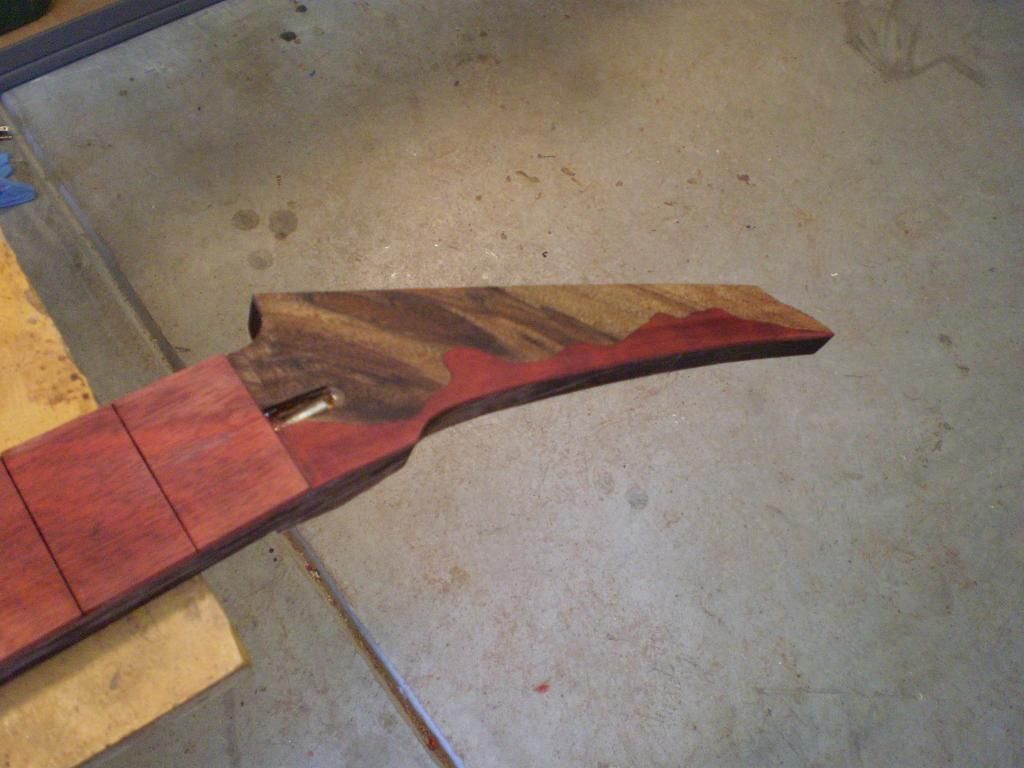 Results. I think it is going to be ok.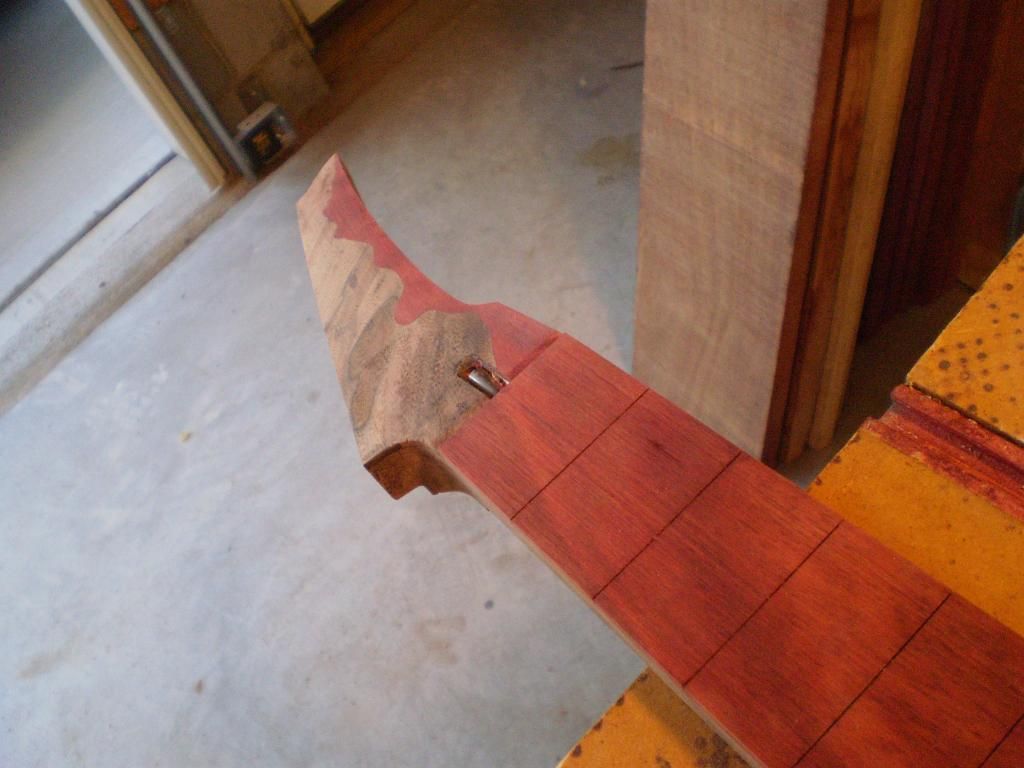 I am starting to like the look of this 8 string... Next up the body.