T-88 test #100. I had some left over in the cup cured for about a week. Lets slam it against the floor and see if we can break it. Well the camera battery ran out after the first slam... it took 5 more to crack and another one to actually break it. I know you are wondering "why?" but seriously... if you pay over 2Gs for a guitar somebody better have done this type of test on the glues they use. The unsuspecting left over glue.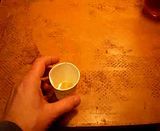 Trussrod siliconed in. Then I realized I made a mistake with the headstock wing. I missed by 2mm. However after the recent case fiasco with a headstock that was 4mm to long I did the right thing and moved the wing rather than let the headstock drift.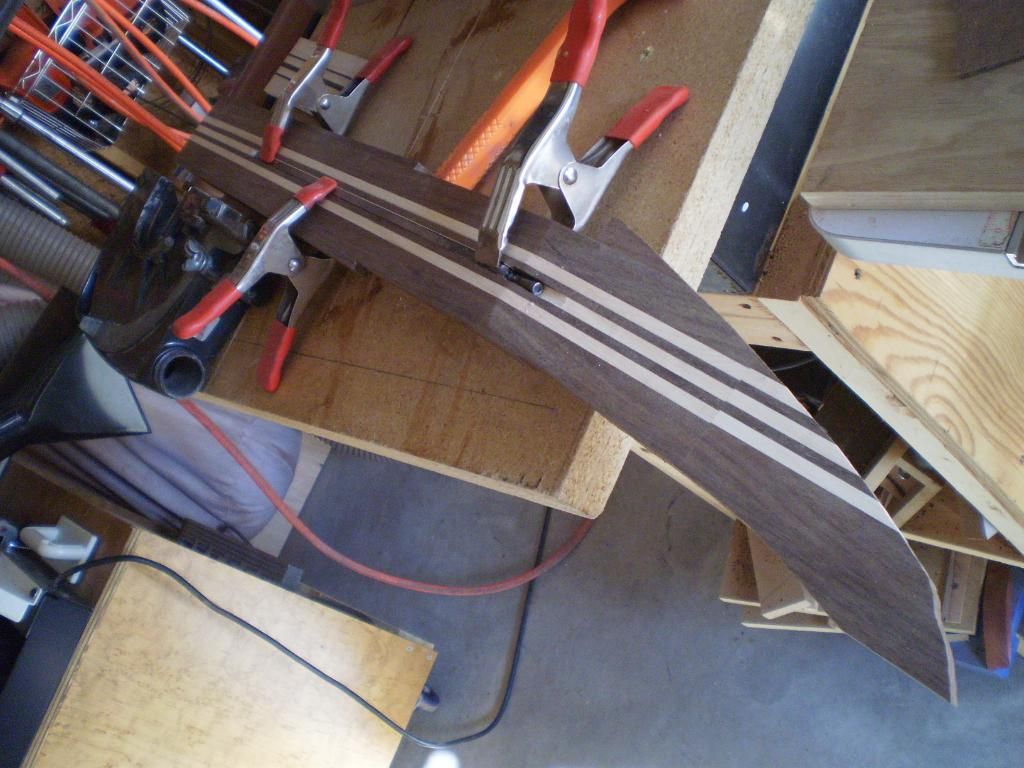 Third run with T-88 epoxy for the fretboard. This time went with blue tape so I don't have to clean up tape glue residue.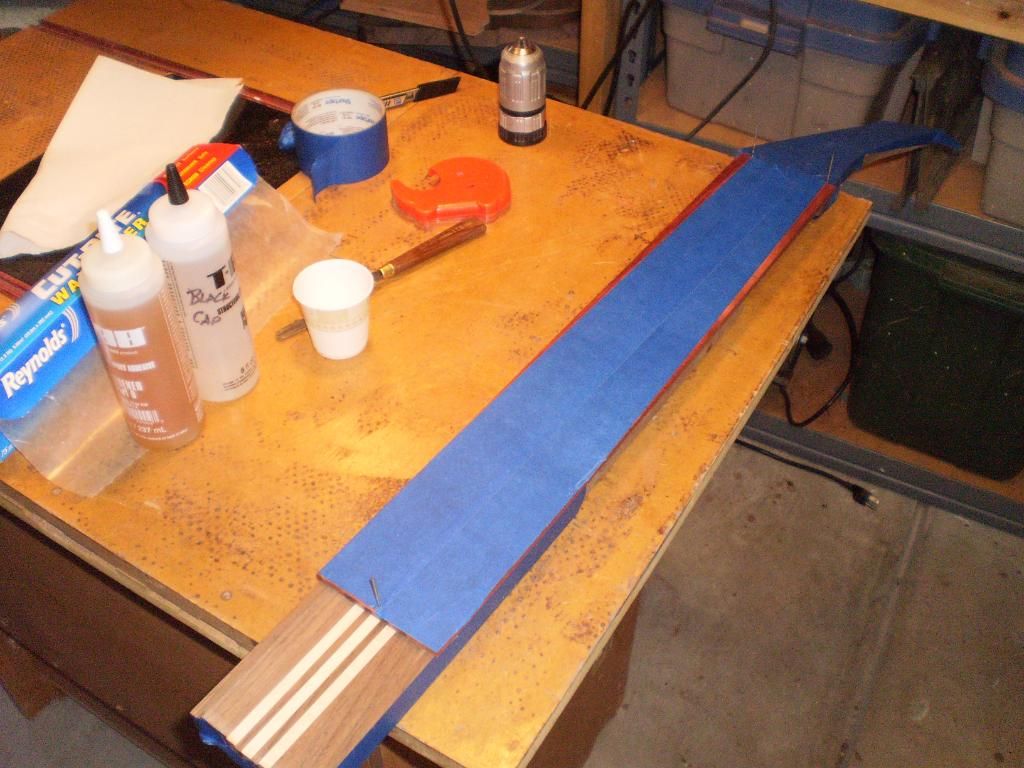 I squeezed a 27.5" scale into a private stock of bloodwood for this fretboard. I wasn't sure what to do with all this walnut so I went with the bloodwood. Finding the center-line in a hardboard template is hard so I drill 3 1/2" holes in the template to ease finding the center.
After a trip to the bandsaw to get withing a 1mm of the template I sand the high spots to make sure the whiteside bit is kind to the neck blank. The T-88 glue lines are first rate. I am amazed I was able to get lines like this with epoxy.
To the router.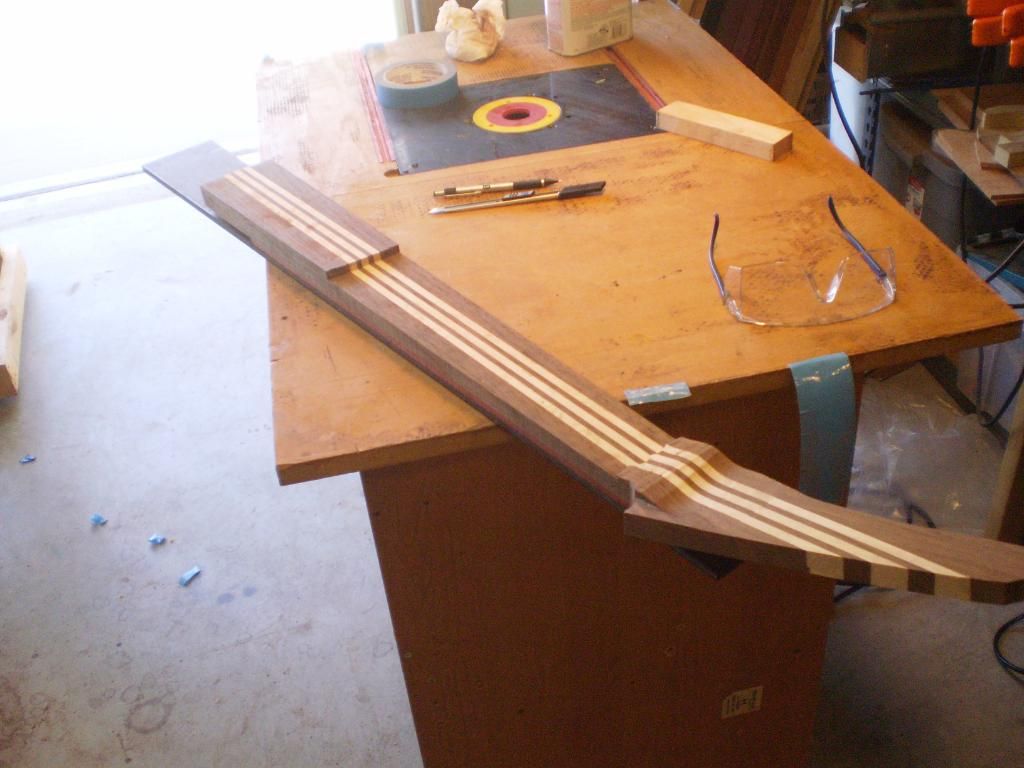 I know I want to bring the top into the headstock but the piece was not wide enough to cover the whole headstock. Normally I would bookmatch the headstock plate. For this I just had a really crazy idea...and since it is a prototype I can do whatever I want. This is a melted headstock.
After the scroll saw it is time to glue it all together. Thick CA and a few clamps.
Out of the clamps and into the drum sander. Next is the 14 degree angle to match the plate to the fretboard.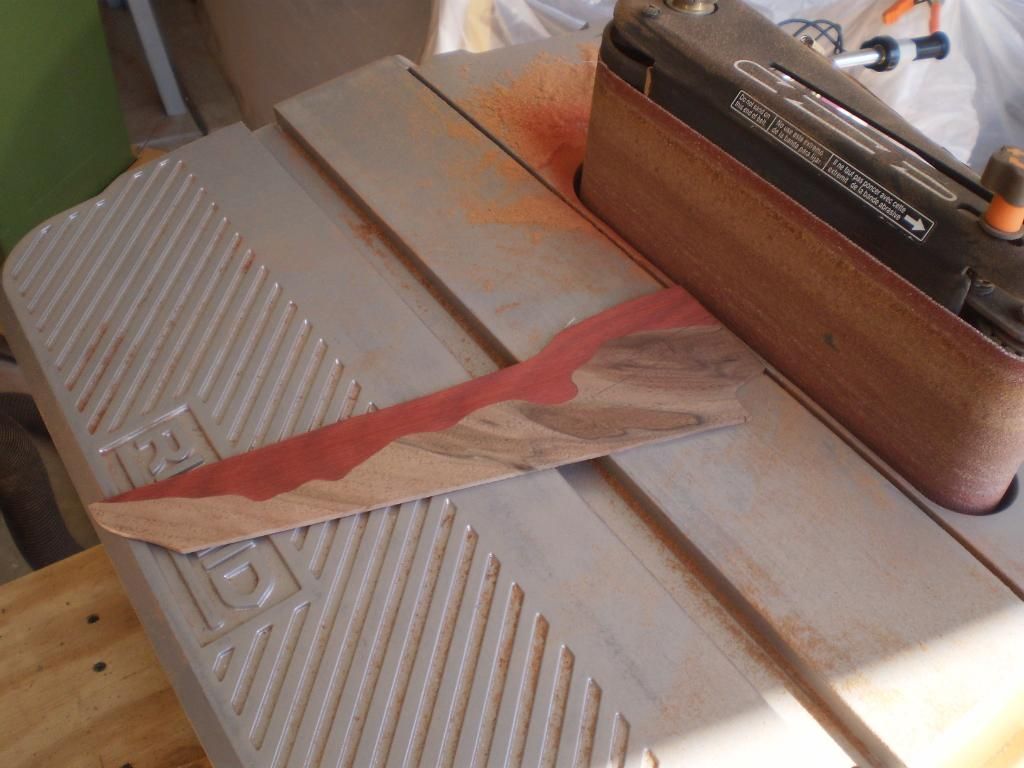 And finally trussrod slot and clamps.