Zero
Kamikaze inspired pickup horse.
Neck :Allparts Maple
Fretboard : Ebony
Scale : 25.5
Frets : 22
Trussrod : ALLPARTS
Body : Allparts Ash
Tuners : Locking
Pickups : TBD
Bridge : TRS Floyd
Electronics : 1 Push/pull
I have been chasing vintage Kamikazes on eBay for a few years but just do not want to spend that kind of money on that simple a guitar. It is time to make one. I am going to use an ash body instead of the soft maple. Maybe later down the road I will build a soft maple body but for now this will do.
Allparts reverse hockey stick and single humbucker ash strat body. Both pieces are very high quality parts.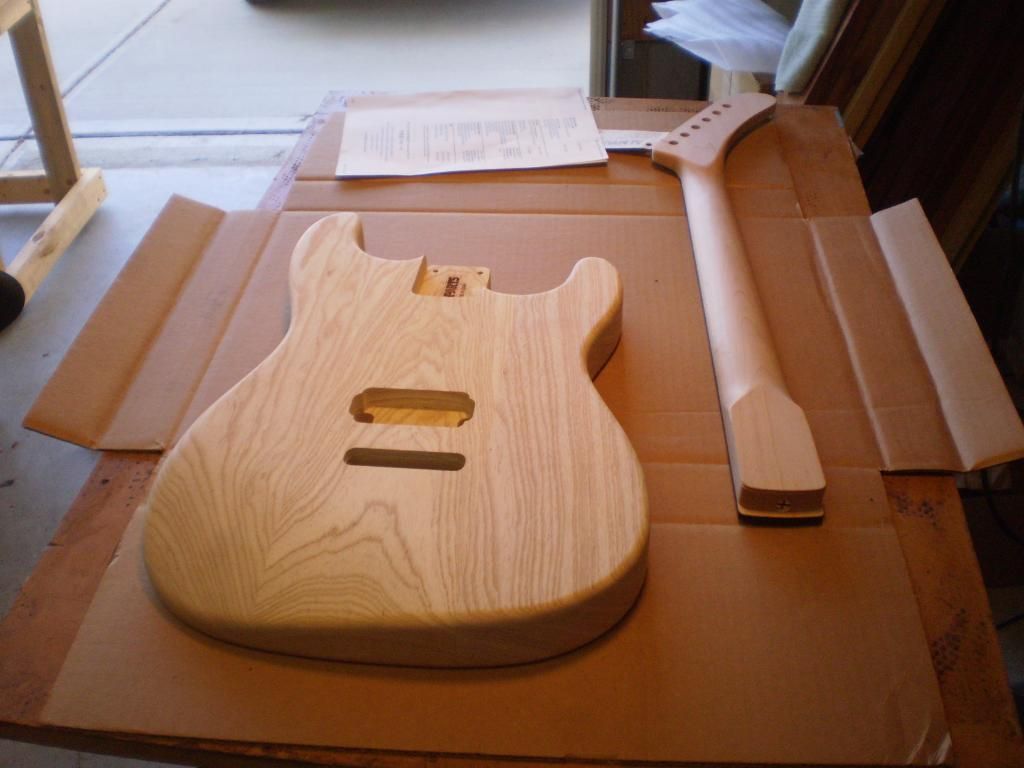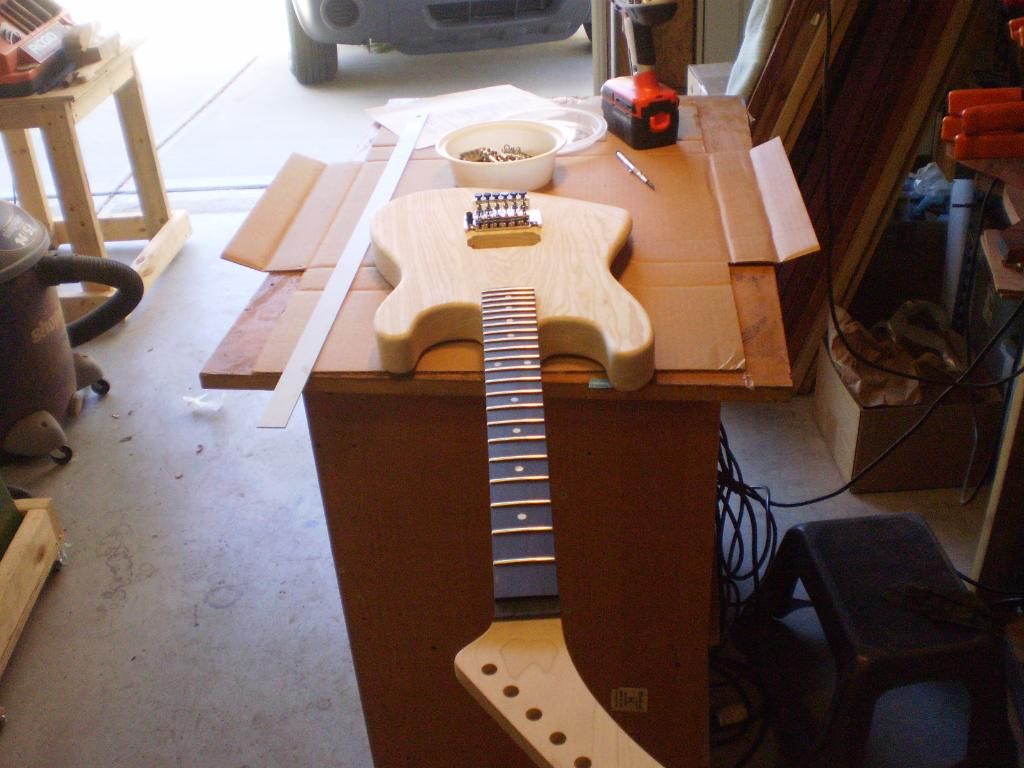 After bolting the neck on it is time to line everything up. Using a long straight edge I mark the taper of the neck past the bridge. Next I use the centering ruler to make a center mark near the neck then near the bridge. I then draw the centerline. I am using a .5 lead pencil for this with a very light touch (not pushing on the pencil) allowing for the offset of the thickness of the lead.
Digging through my templates I realize I do not have a Floyd Recess template. I am not waiting around on Stew Mac. I use a square 6x8" piece of hardboard with the rough side up. Mark center lines on it and start laying out the floyd recess. I leave a 1/8" on each side of the tremolo.
Next up I cut several strips of hardboard on the radial arm saw. I know they are straight and square. Using accelerator on the template (only on template) I put a large line of thick CA on the straight piece and lay it on the first line. Clamp it for about 30 seconds and let the accelerator harden the CA. After following the lines around the template I drill a few large holes in the middle of the template then clean up the inside using a laminate trim bit in the router table. Hit all the edges with thin CA and let it dry for 15 minutes or so.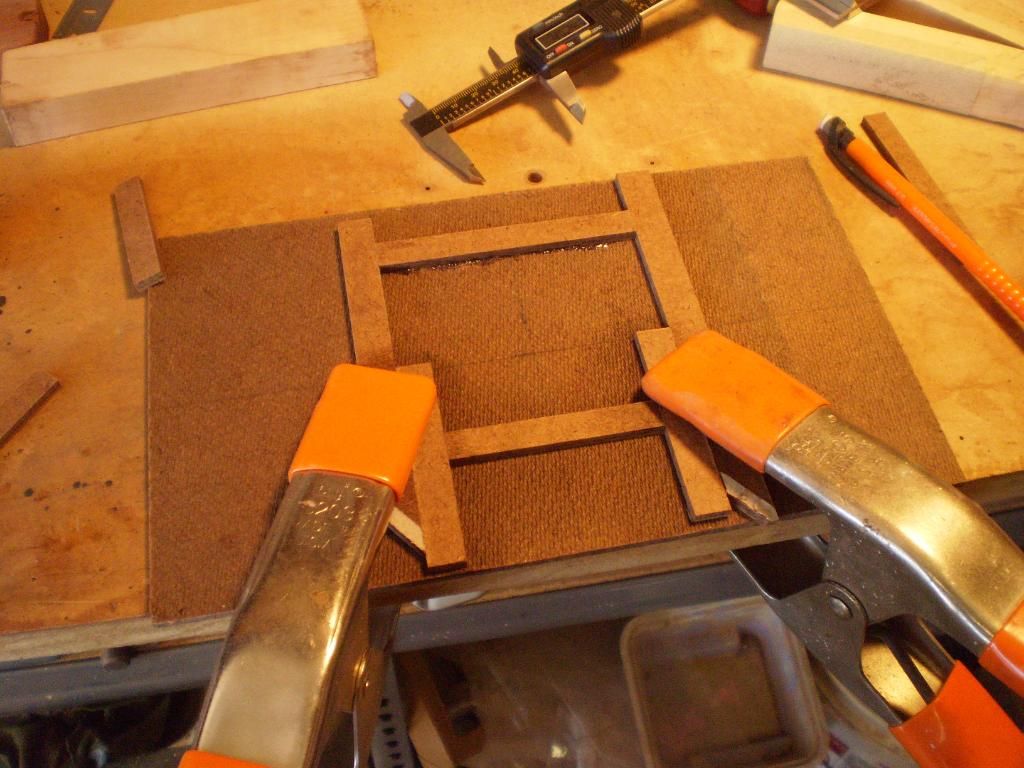 Double sided tape and a very shallow template bit produces a very clean tremolo recess.