I decided to angle the jack up towards the strap on this one... That required a crazy jig.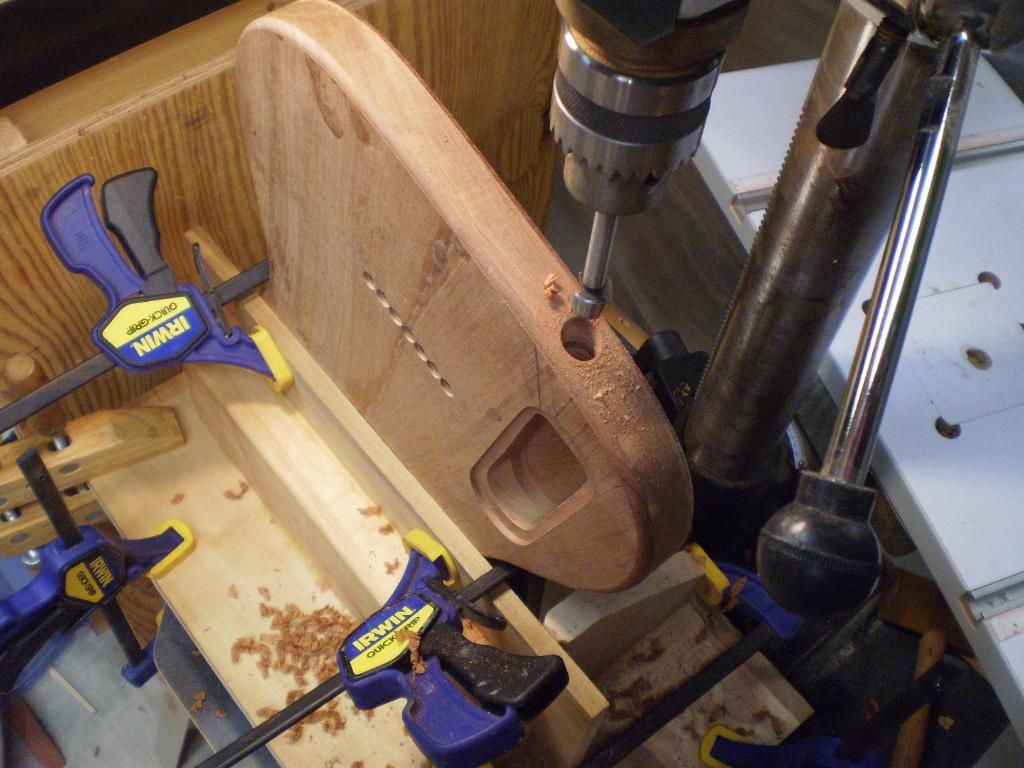 I use my forstner bits to recess stuff whenever possible. It is easier to drill the recess before drilling the hole. Since the forstner bits leave a nice center mark you use the center mark from the 1/2" bit to center the 3/8" bit.
This is what it looks like. It is obvious that I need a flat spot for the nut on the input jack. I will address that later.