Cleaning up the headstock plate and marking the tuner placement.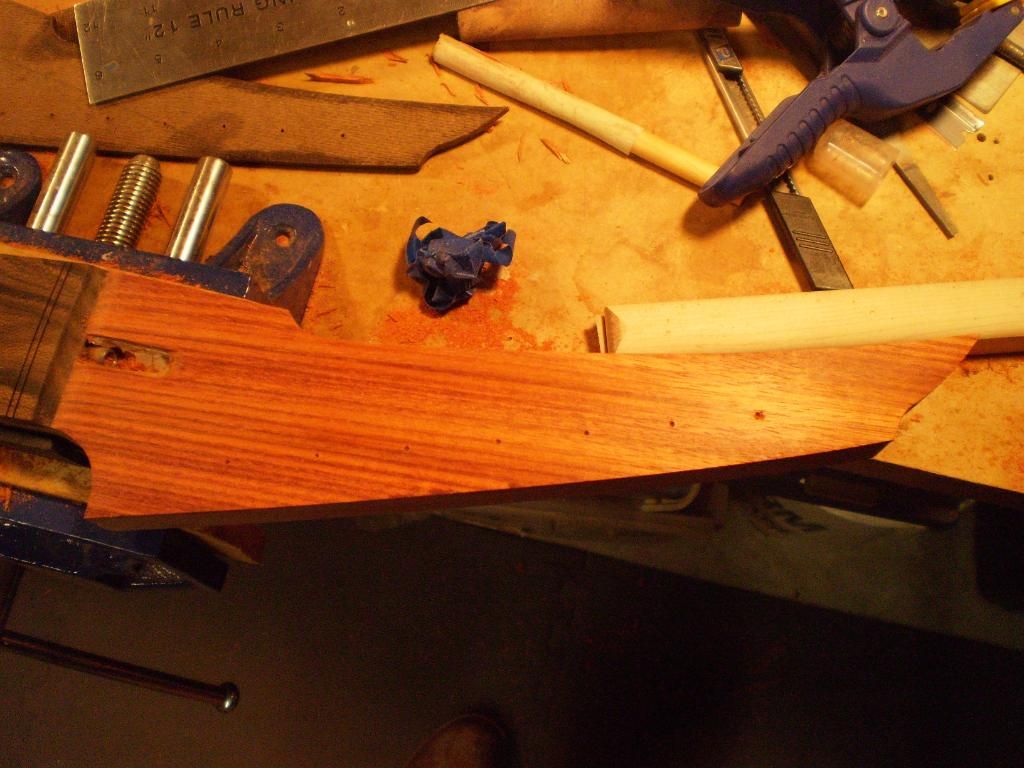 Time to drill the tuners... start with the recess and then drill the holes all the way through.
Back of the headstock before using the peghole reamer.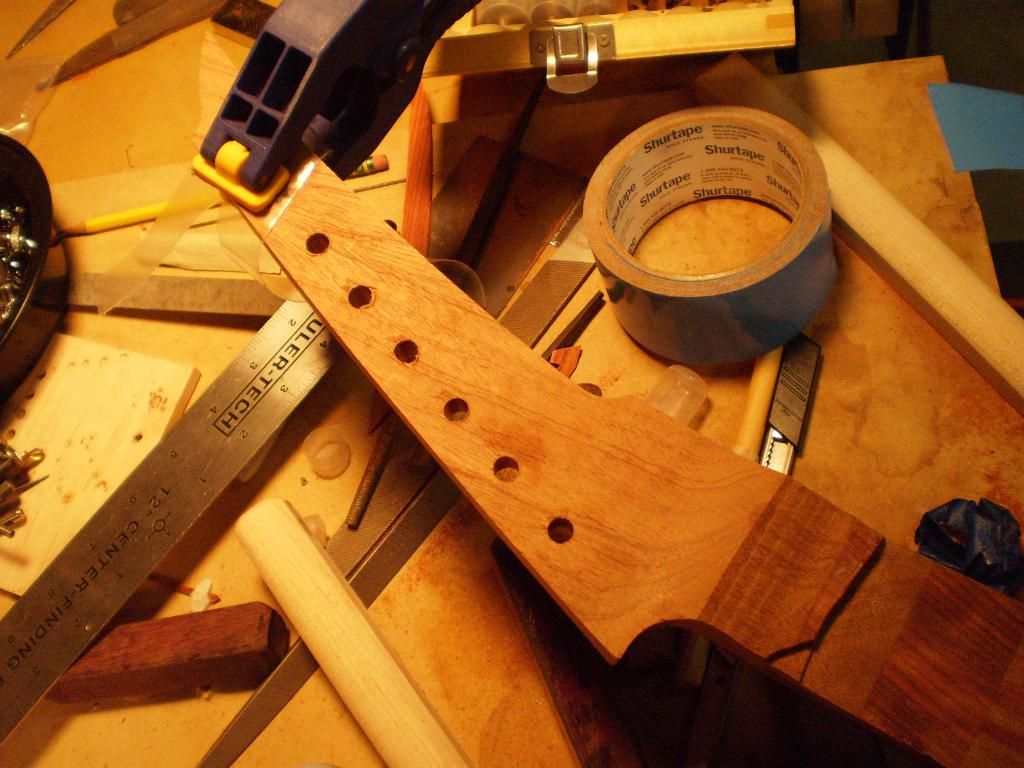 Fits well enough.. I will sand a little more off the back of the headstock before we finish and that will move the tuning peg up a bit.