Fretting the 7.
I am fretting this neck before I shape it. Leaving it square on the back made the process infinitley easier than normal. I am not gluing the frets on this one. I am not sure it is necessary and I want to see how it holds up without glue. Also allowed me to fill the fret ends without worrying about staining the wood... since it won't be there in a week.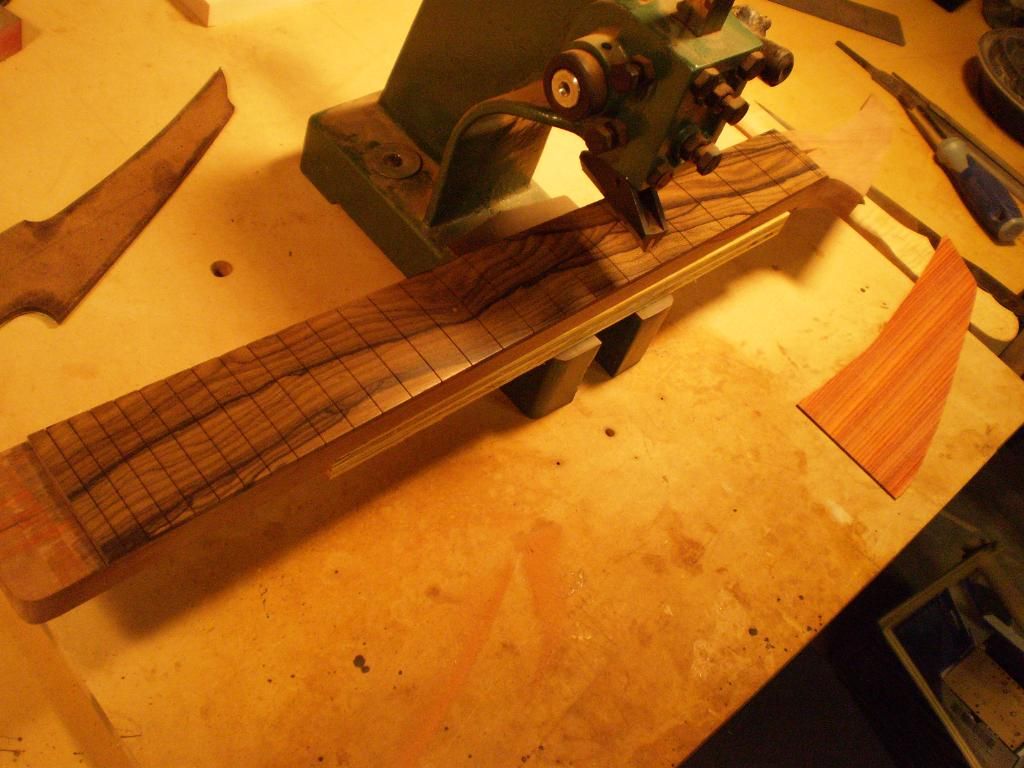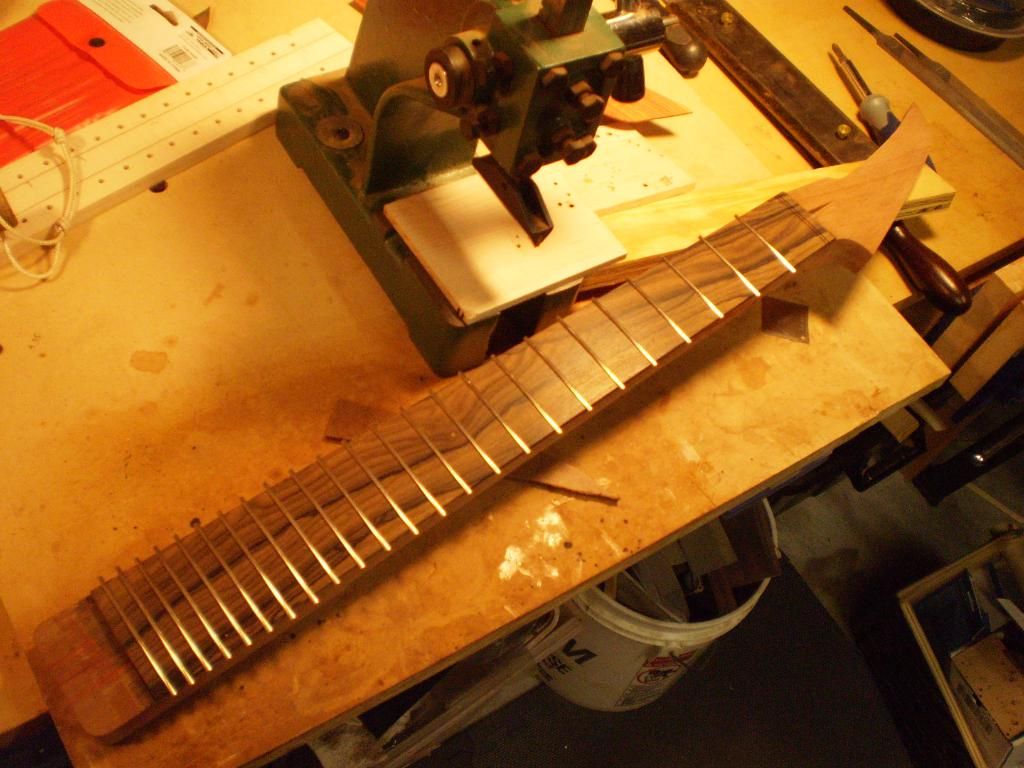 Headstock prepared and Headplate thickness sanded
After clamping I used a hardboard scrap to clean the extra glue off. I cut the hardboard to a sharp thin edge on one end... it was flexible but stiff and made it easy to scrape the glue off.