New blade humbuckers. I am working on a low profile design and a regular sized cast design that will use the same coils. Current prototype is about 7/16" thick to the top of the bobbins. On the first one I stuck the blades up 1/16" but they could be cut flush with the top of the bobbin if necessary.
The base plate is just so I can test the design without casting it into epoxy. The possibilities are endless with this design. Uses a standard HB magnet so I can go any type I want.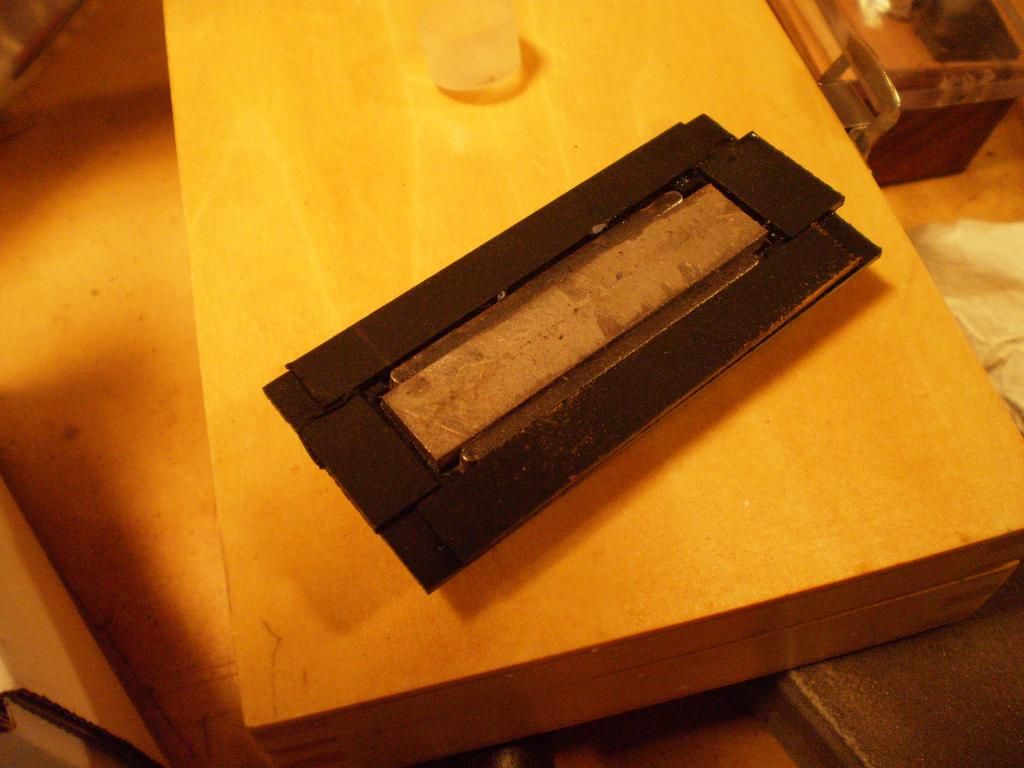 I realize the bobbins are ugly right now but they are going to be encapsulated in epoxy so no worries.
Slotting jig at work.
First prototype test. It is held together with tape. Basically I just want to see how it sounds...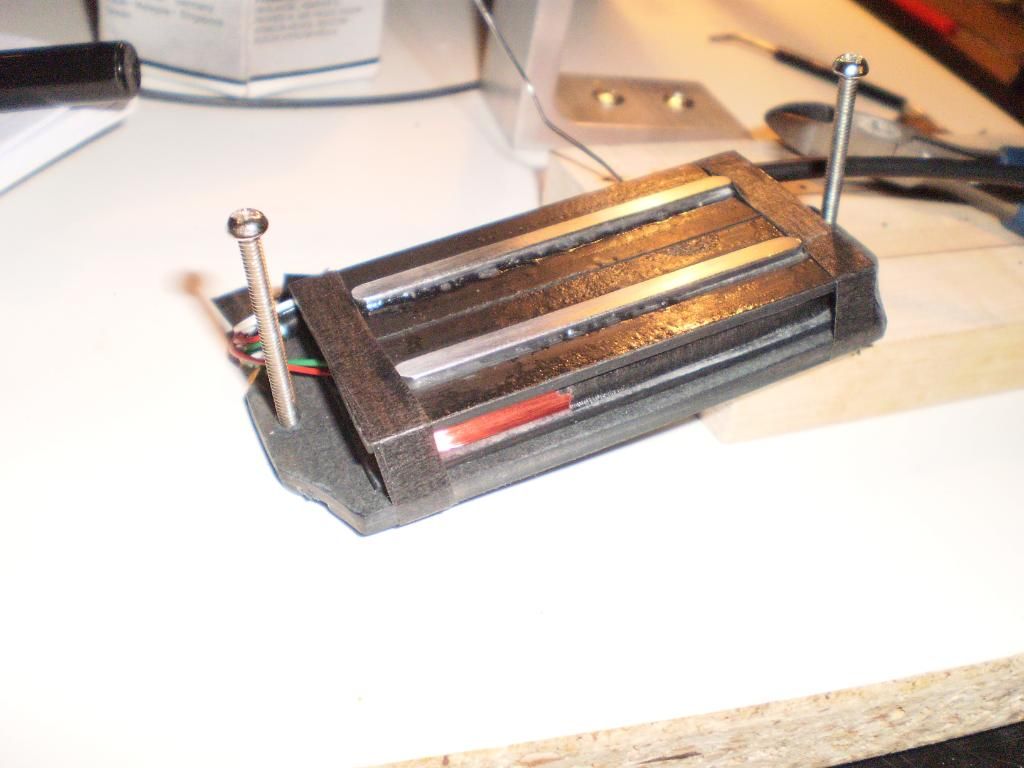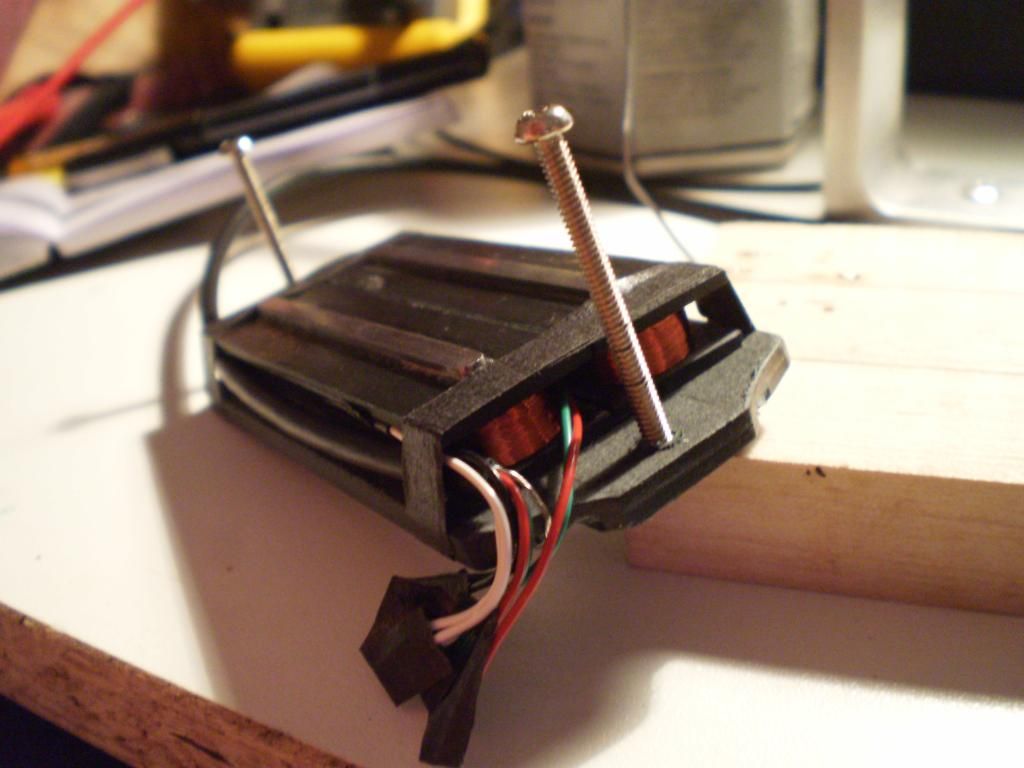 Installed in the test machine. The initial results were good. Very similar to my regular Diablo HB but with a nice smooth attack and some bass enhancement.