Marilyn 2 Guitar-
Vigier Marilyn copy Flame Maple/Cocobolo scrap neck attached to a super thin Khaya/Exotic Top body with hipshot parts and custom pickups.
Neck :Flame Maple/Cocobolo
Fretboard : Cocobolo
Scale : 24.75
Frets : 24
Trussrod : ALLPARTS
Body : Khaya (33mm)
Tuners : Lockers
Pickups : Custom
Bridge : Hipshot
Electronics : 1 Push/pull
What to do with a neck blank I can not use for customers? Well I am going to try another Marilyn. Last time I used a 25.5" scale and a big headstock. Bad idea. The first one was not balanced at all. This one we are usuing a 24.75 scale and a much smaller headstock. Also moving to a deep set neck instead of a neck through. Start with an African Mohogany core.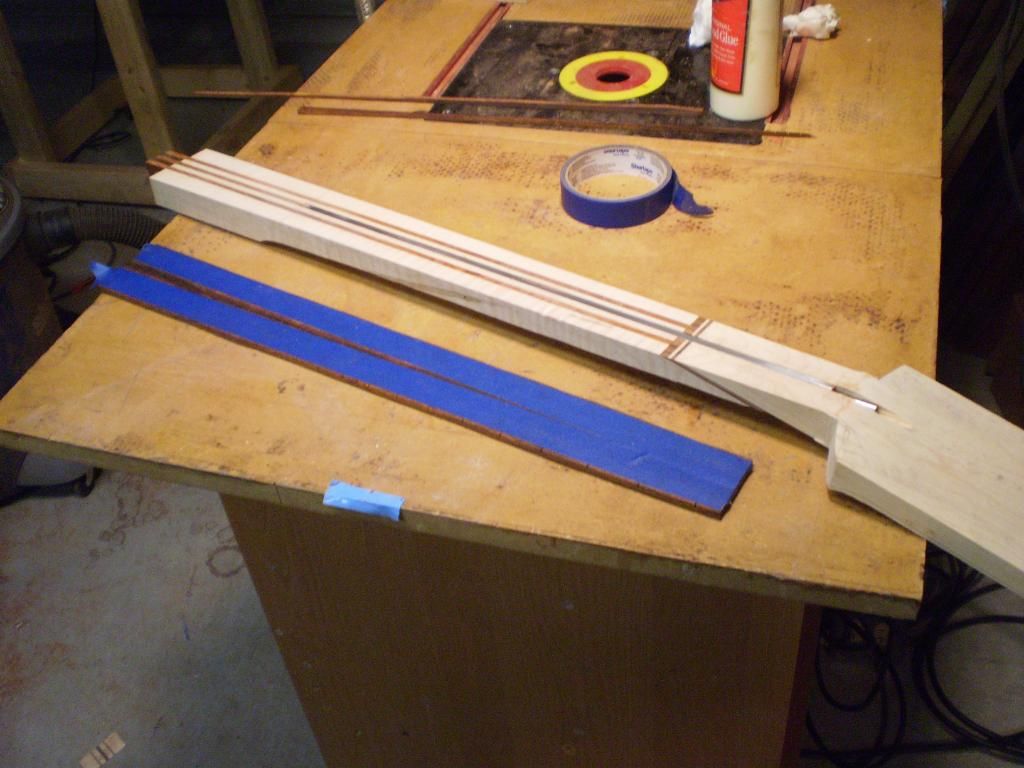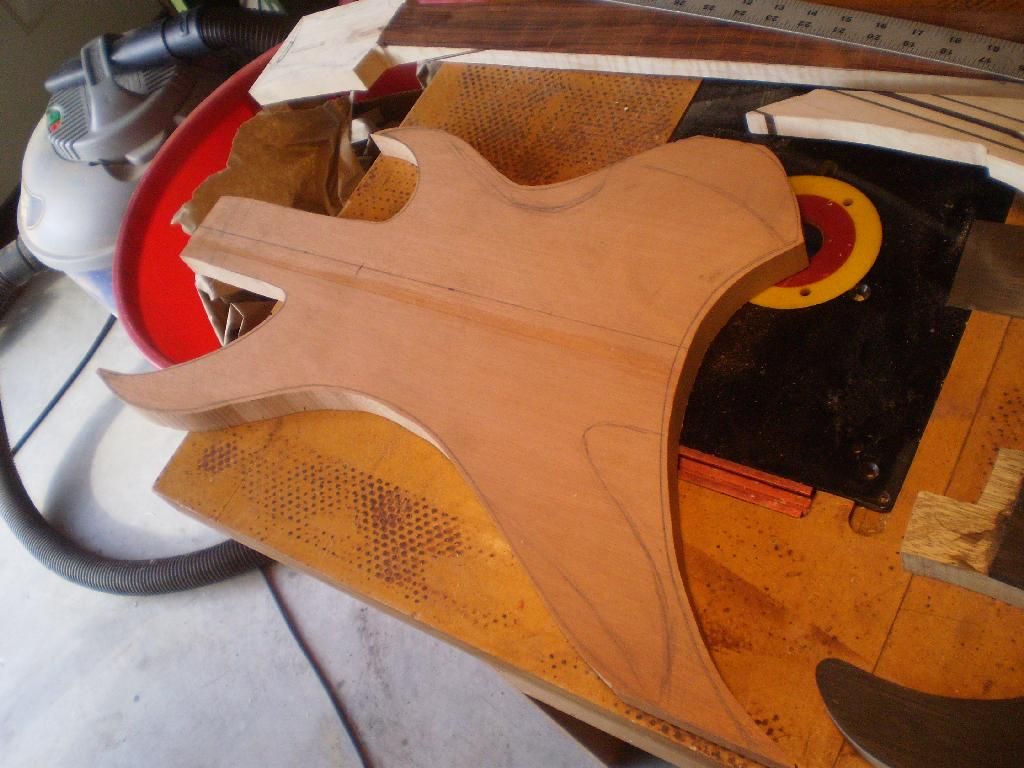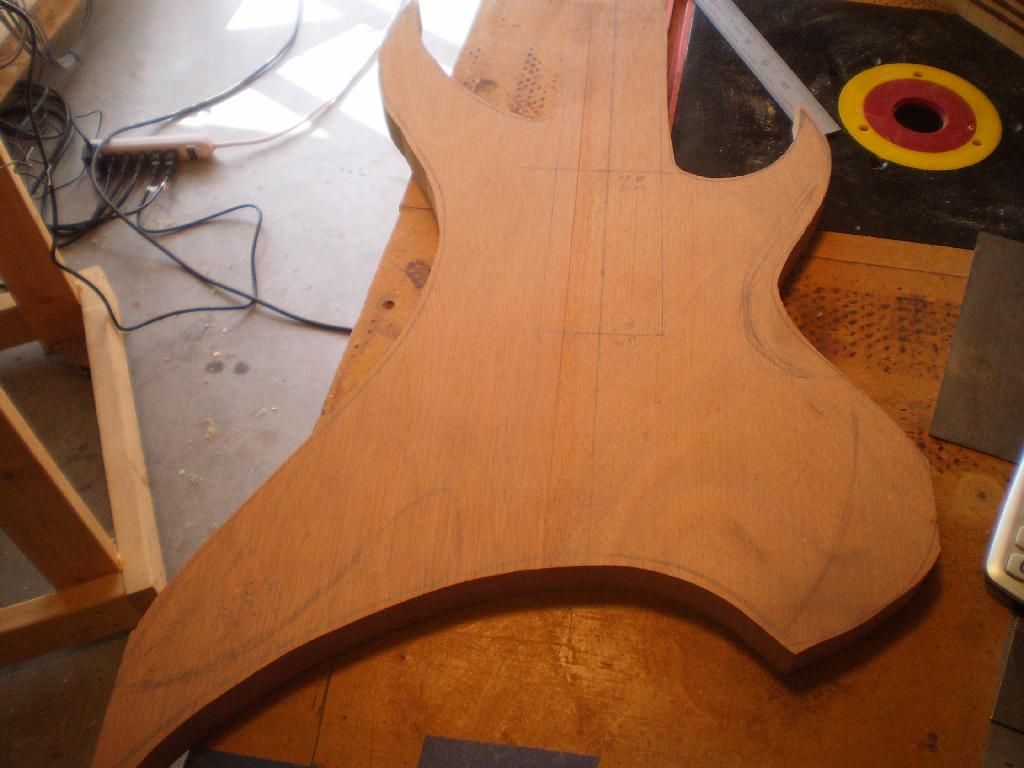 Using a longer tenon on this one so I need a different routing strategy. Since the top is going on after the neck is glued in we will screw the rails right to the core.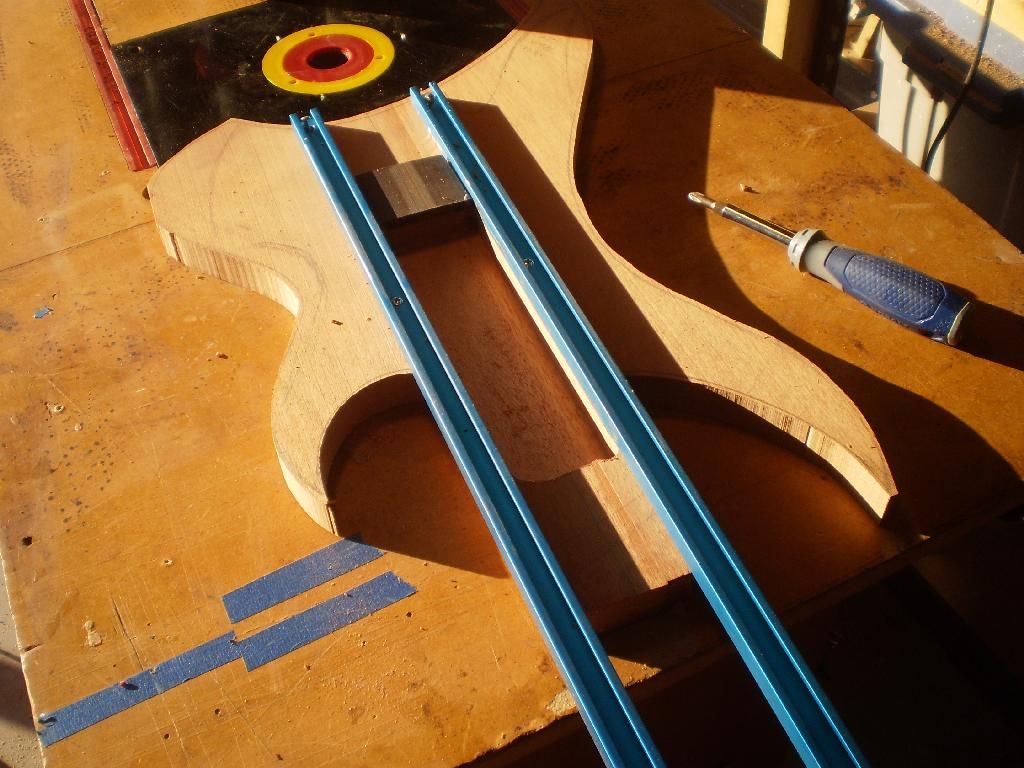 Have to trim up the tenon so we can glue the top on later.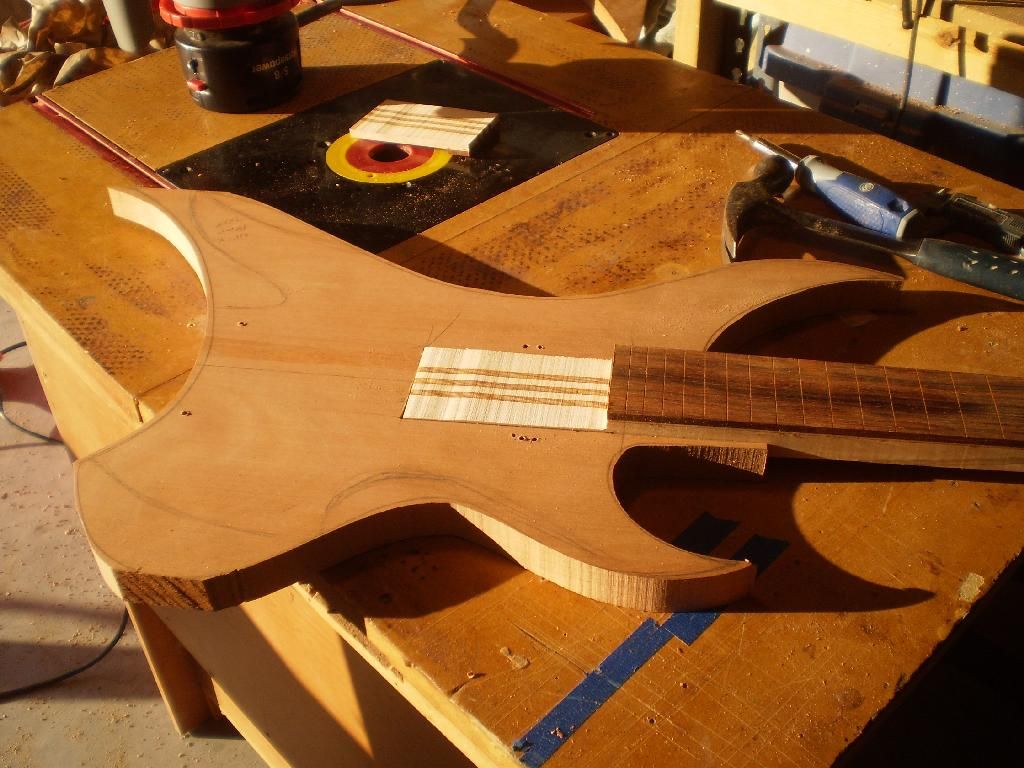 This is why I can not sell this neck. Horrible worm hole and stain in the side of the neck.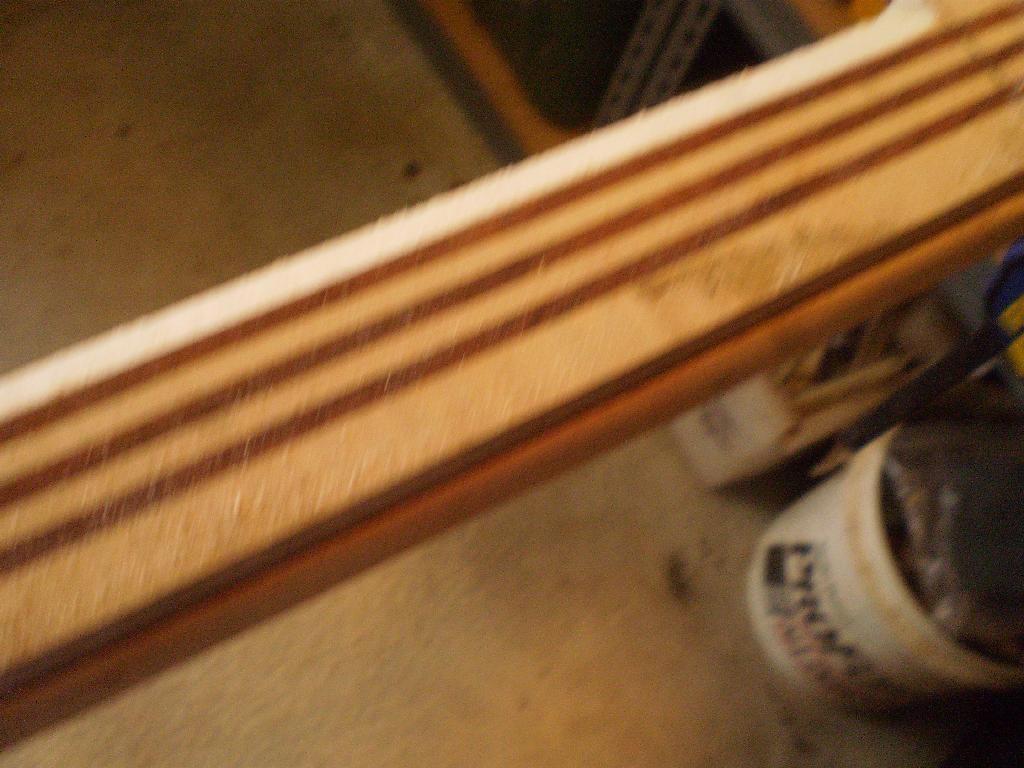 Luckily the hole angles away from the fretboard making it much less of a structural concern. I am going to fill it with dust and CA.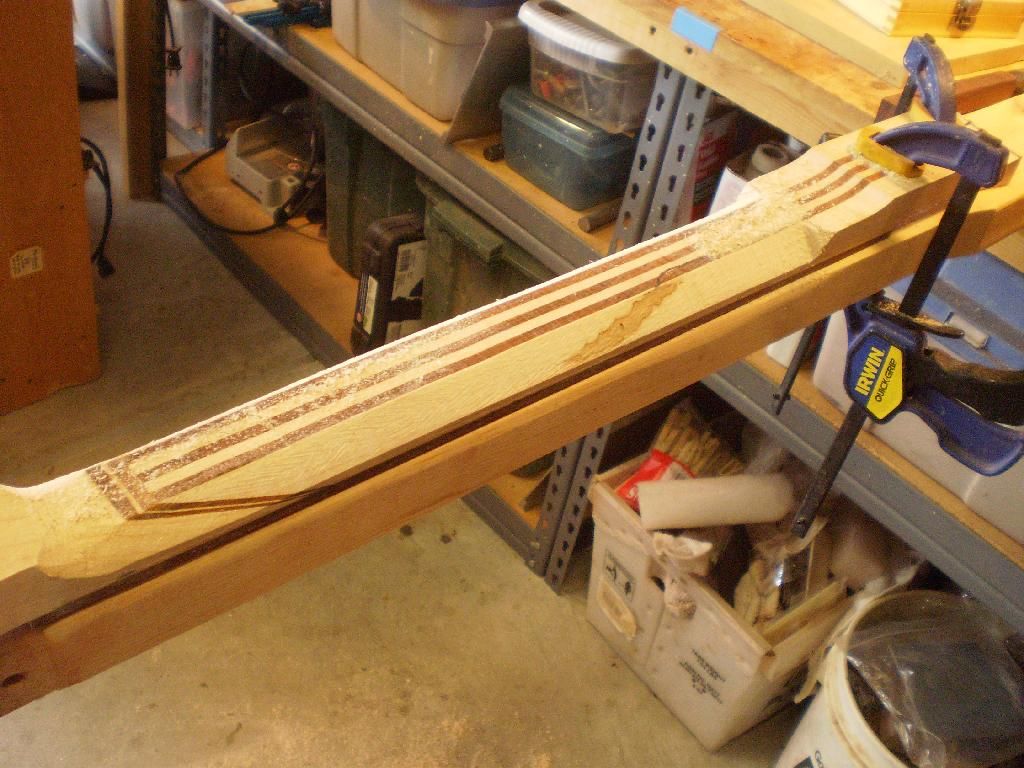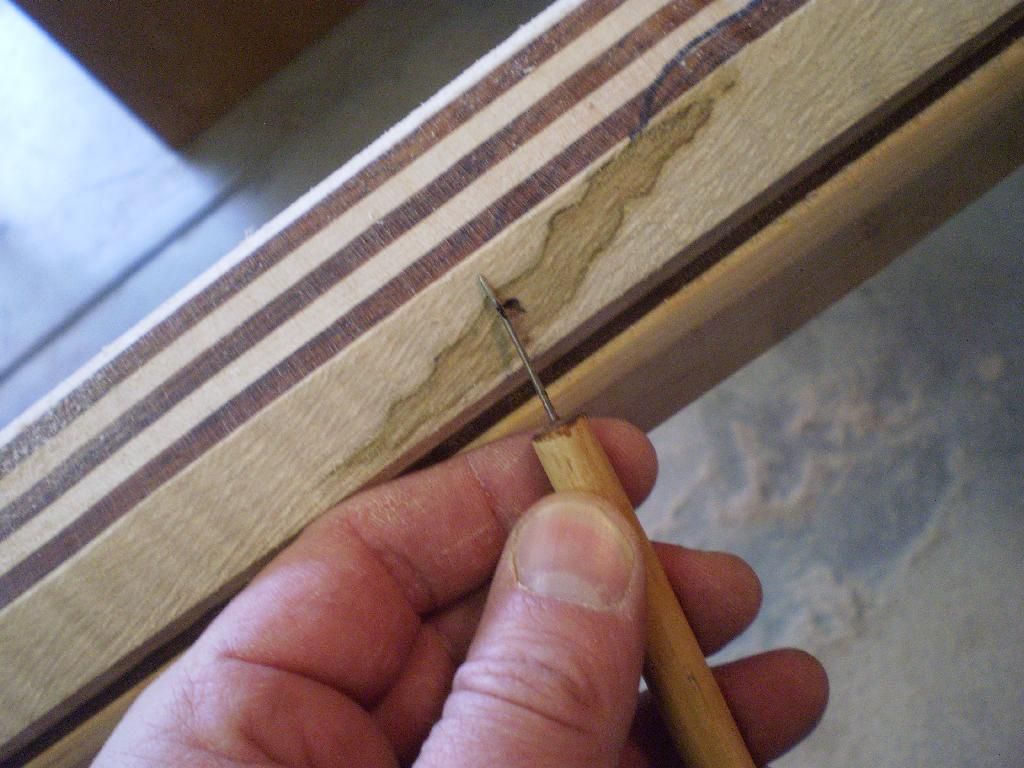 Headstock finished. The design took a long time to figure out and I am not sure it is right but this is how it goes.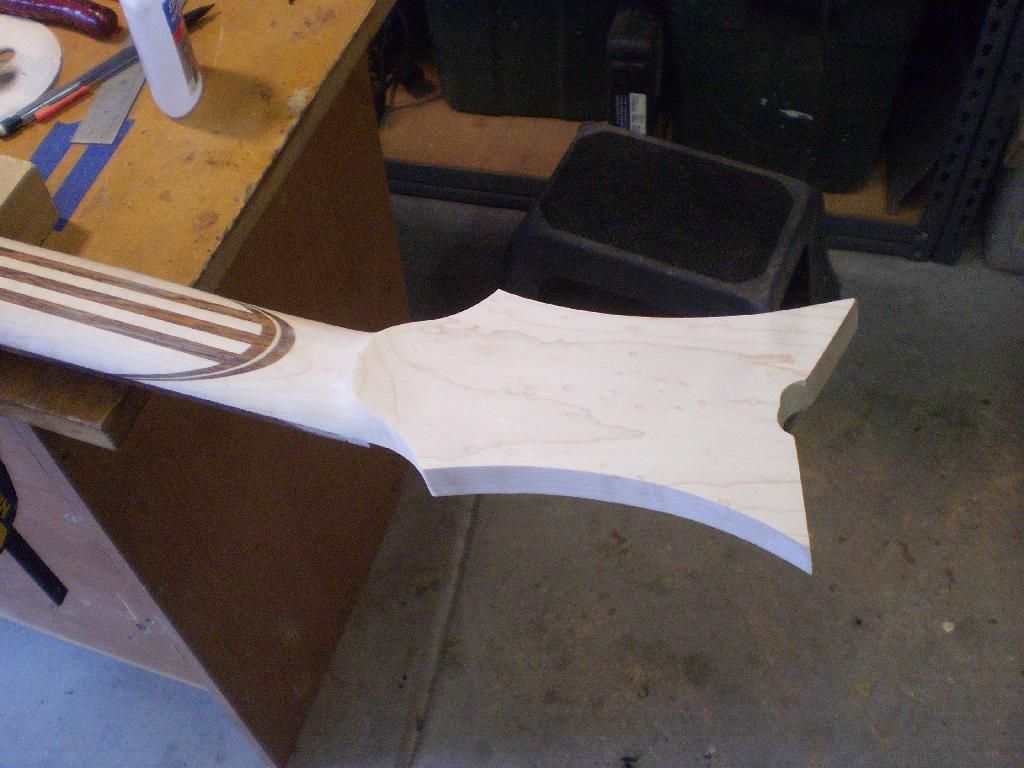 Headstock plate.