Fret time. Board straight and polished.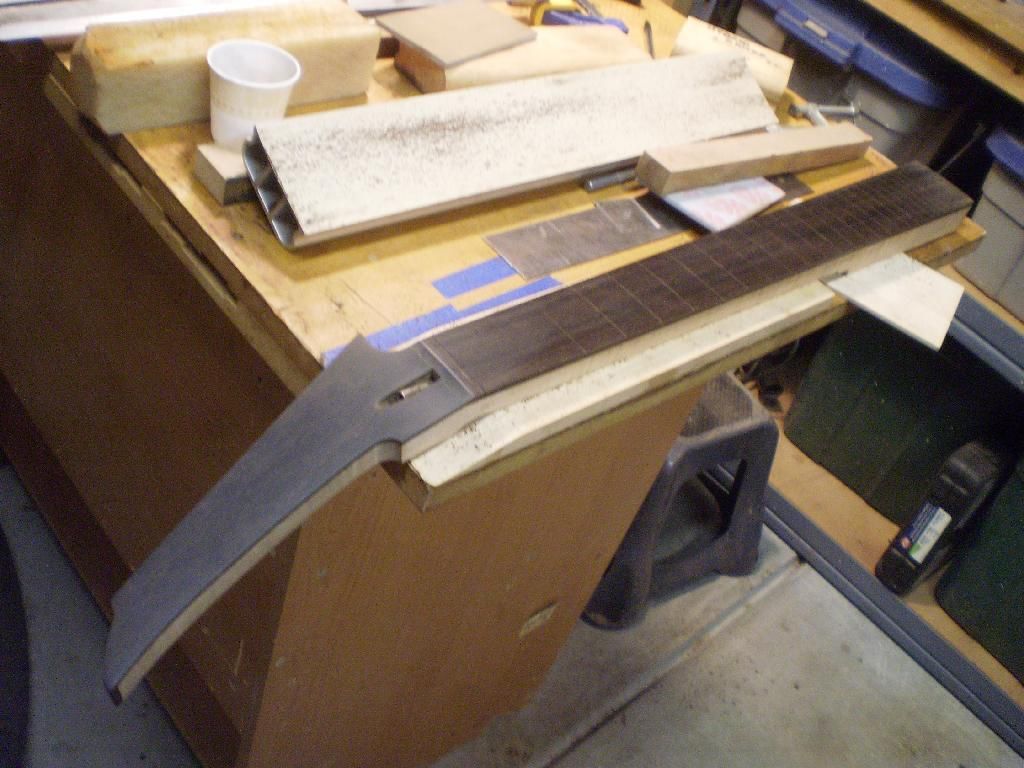 I am going to hit the side markers before fretting. I am using cream colored fret markers as white always seem too bright.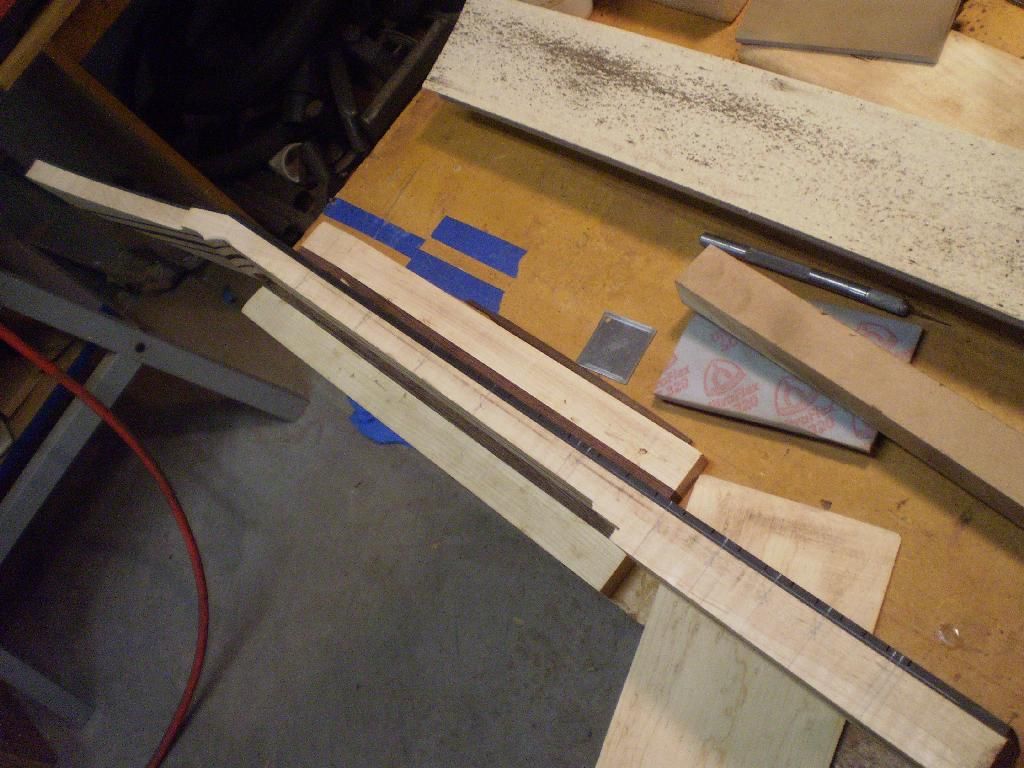 Camfer the slots.
Fretted.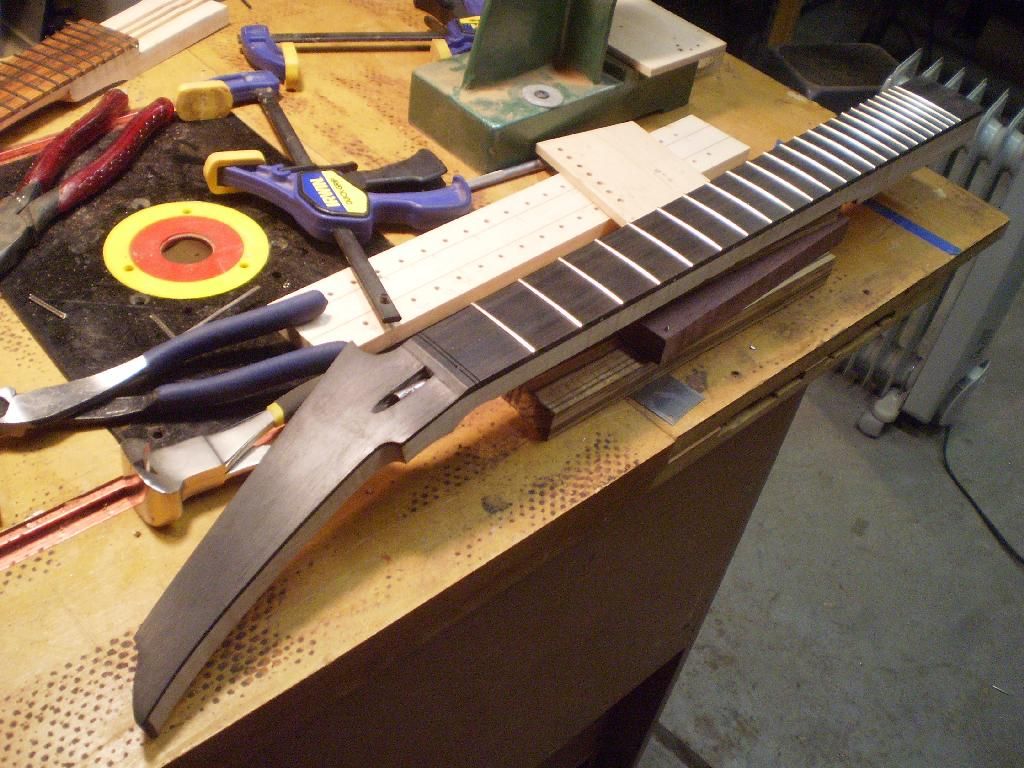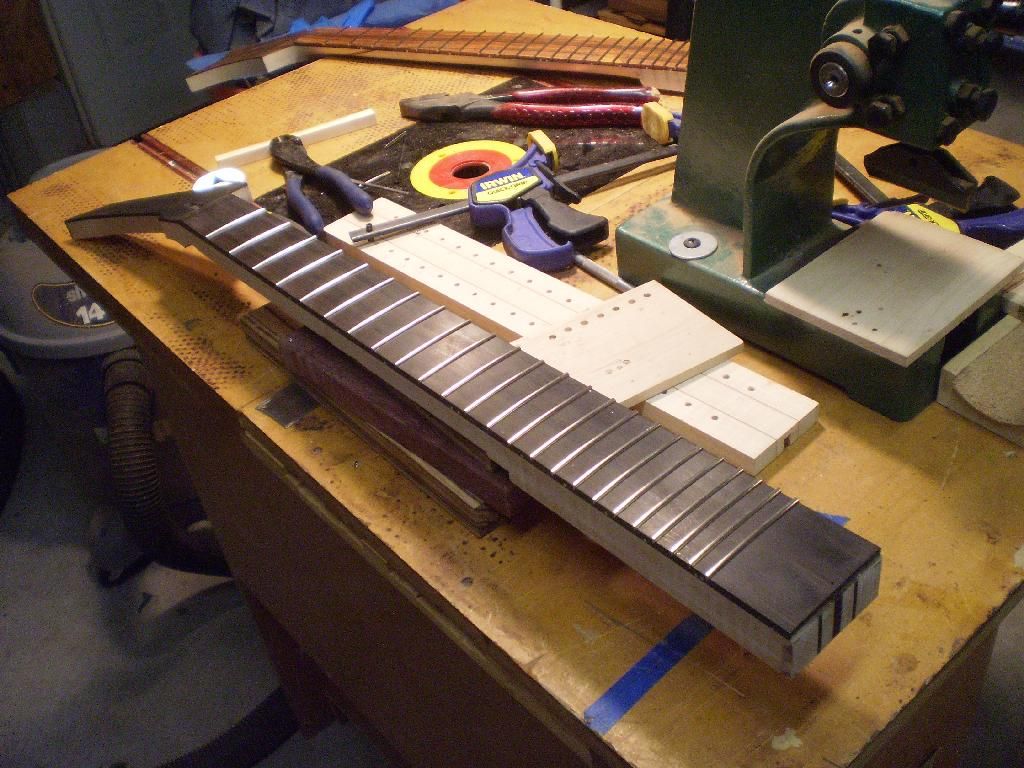 Filling the sides of the frets with ebony dust. I use the tape to keep the super glue of the polished board. Also I do this before carving the neck so I do not have to worry about ebony dust staining the maple neck.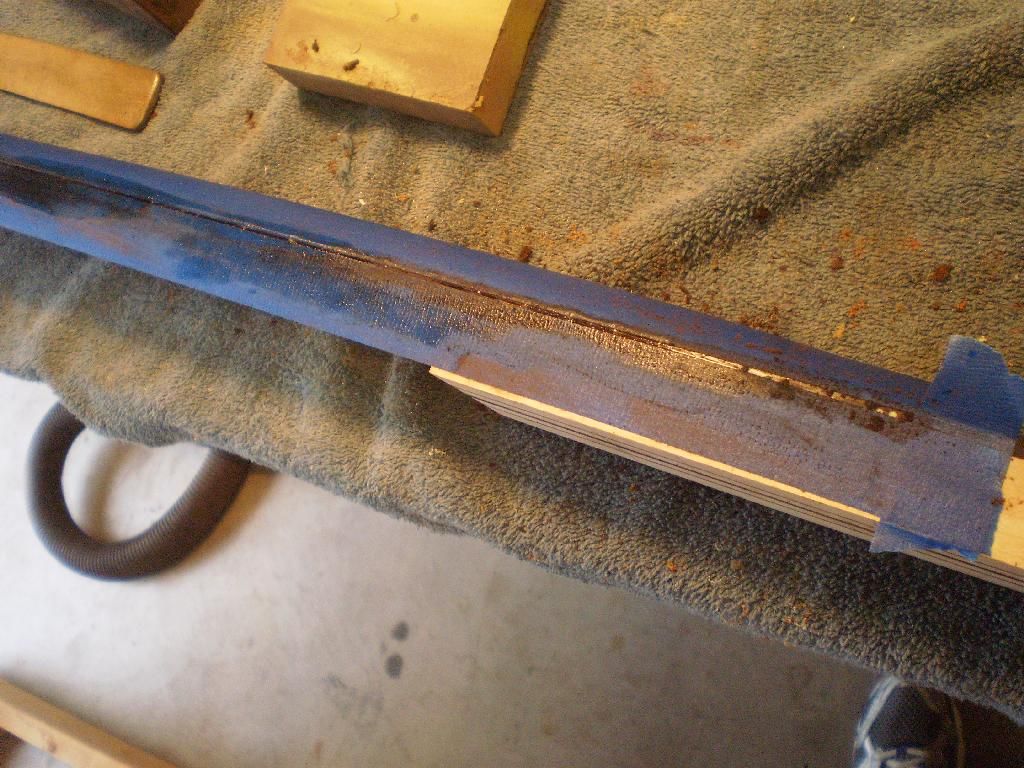 Lets lay out the tuners. I use the template to get the general placement. Then I follow up with my digital calipers and make sure everything is perfect. Like this.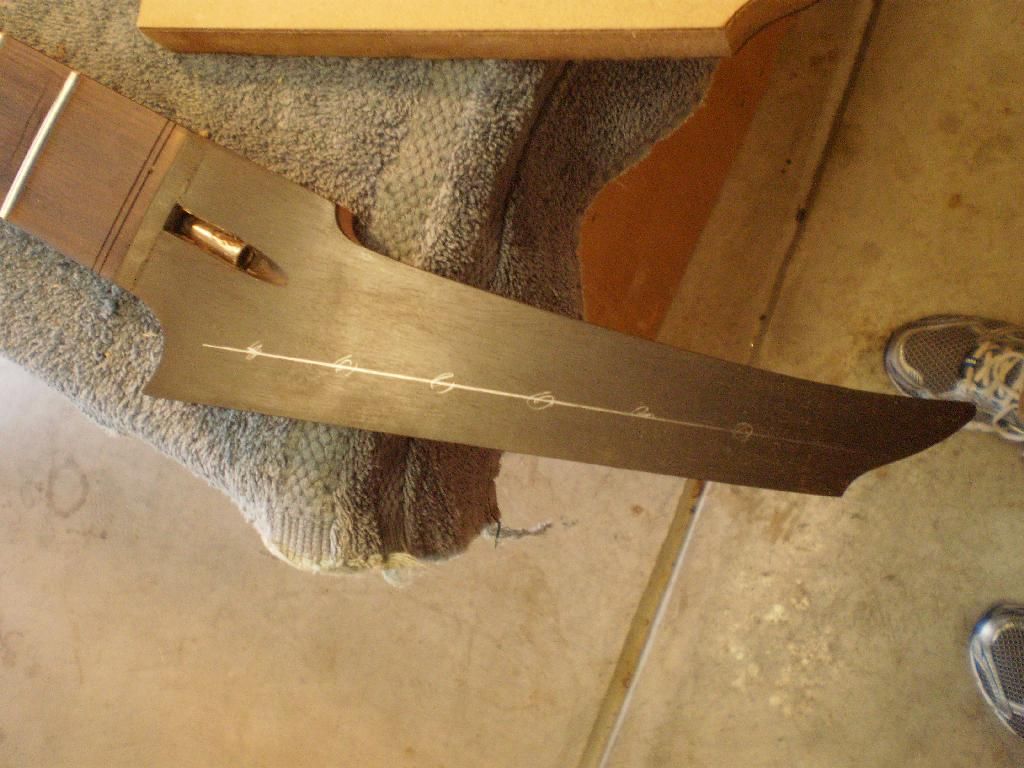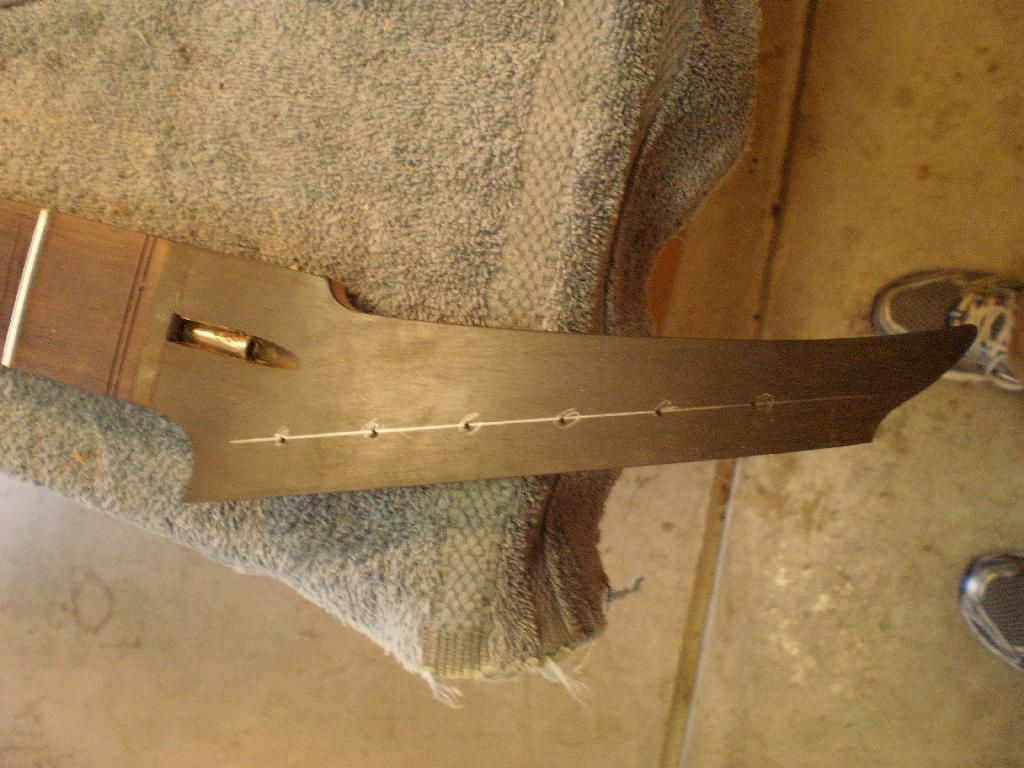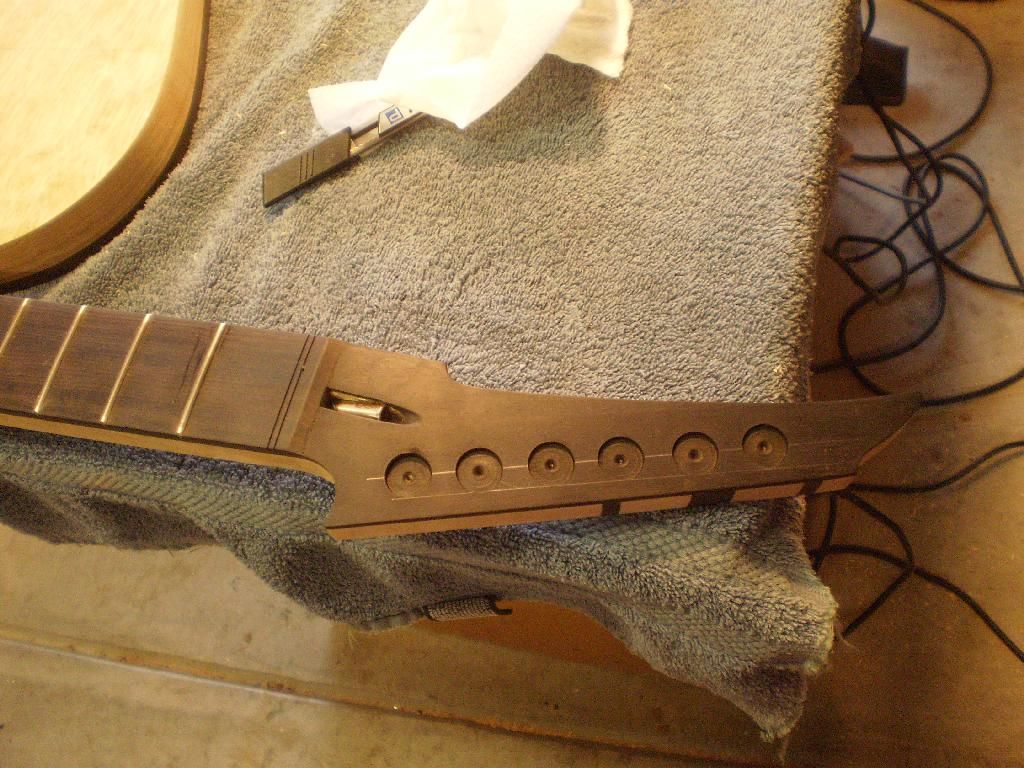 Electronics cavity using my new CNCd templates.Cleanest cavity ever...
Laying out the the carve and putting the radius on the edges. Also an excuse to admire the ebony.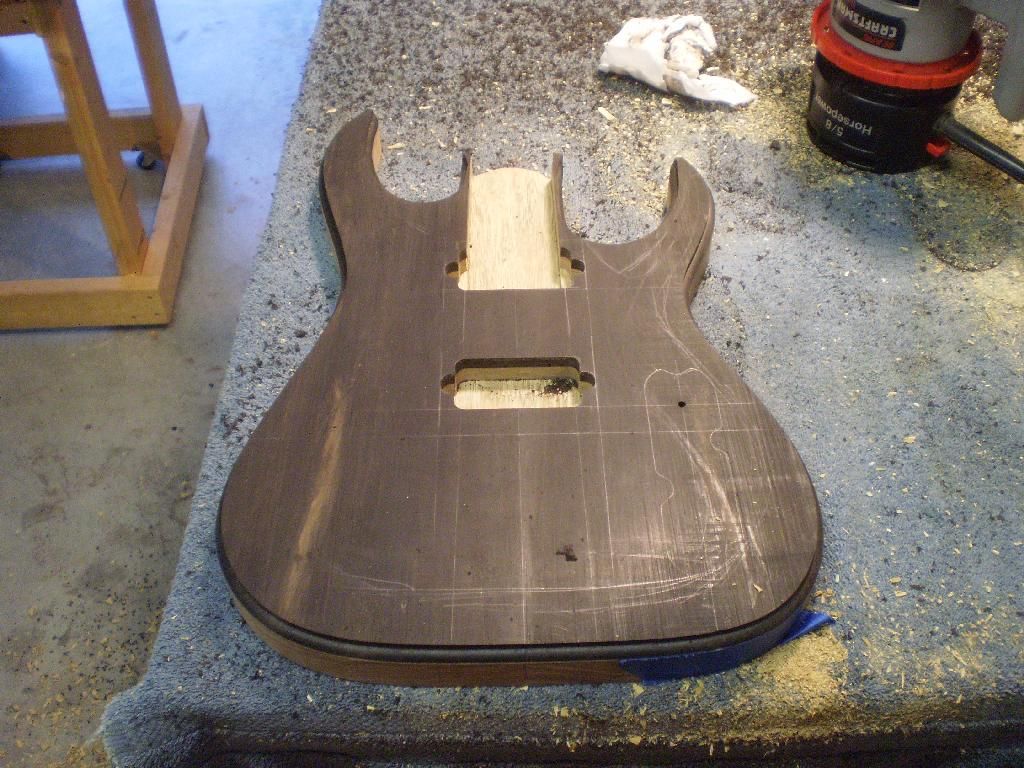 Almost forgot to do the bridge stuff while it was still square. Hard to do all this after the top is carved.
Time to cut the tenon for the neck HB.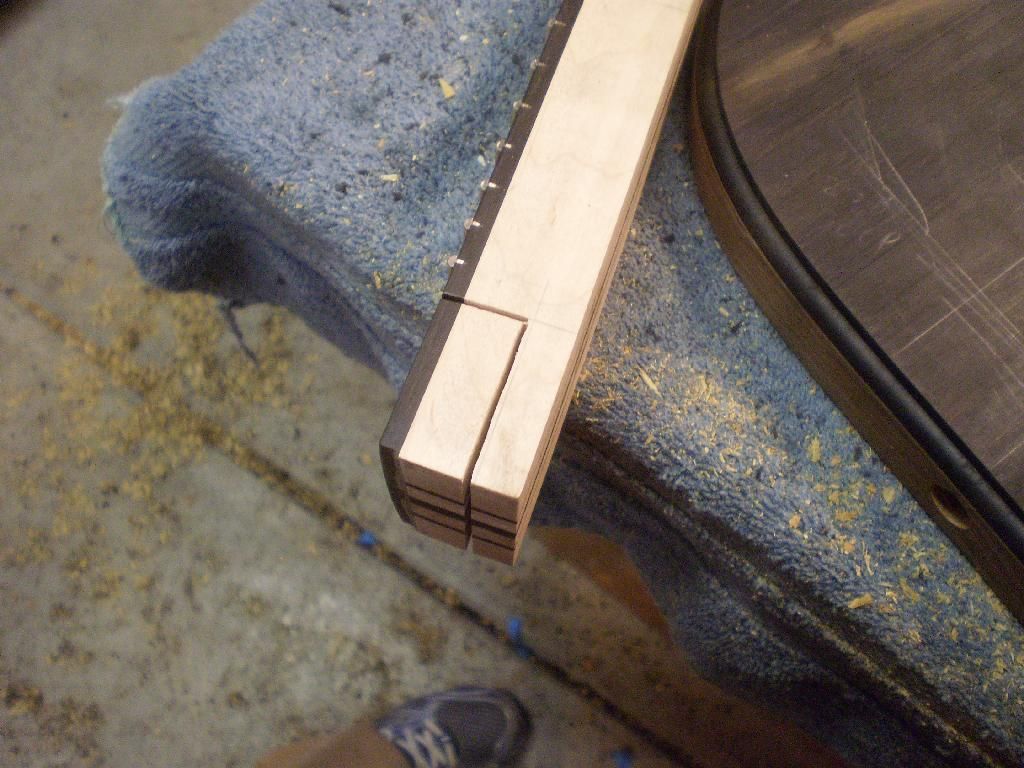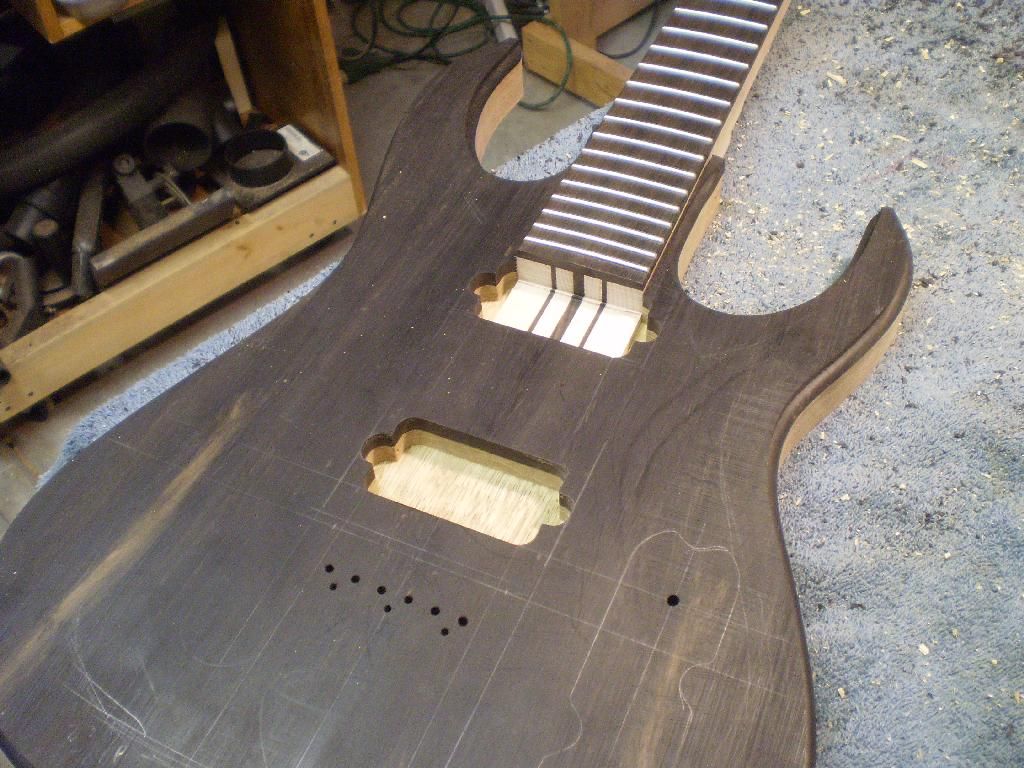 Next stop carve.
Starting the rough carve. It seems a shame to cut all this ebony. At least I will have several years supply of ebony dust.