This thing is going to take forever... There are so many steps to building a set neck with a hidden neck joint. I used 2 pieces of MDF to create a platform to level the neck joint out. The template bit keeps me from accidentally gouging something important.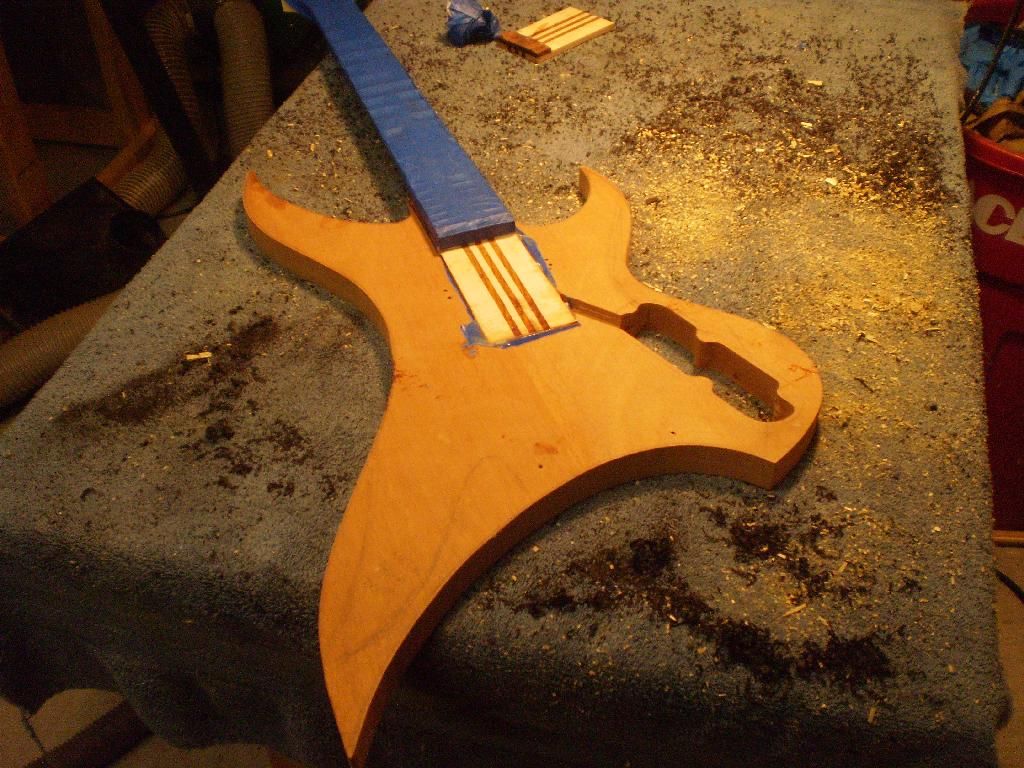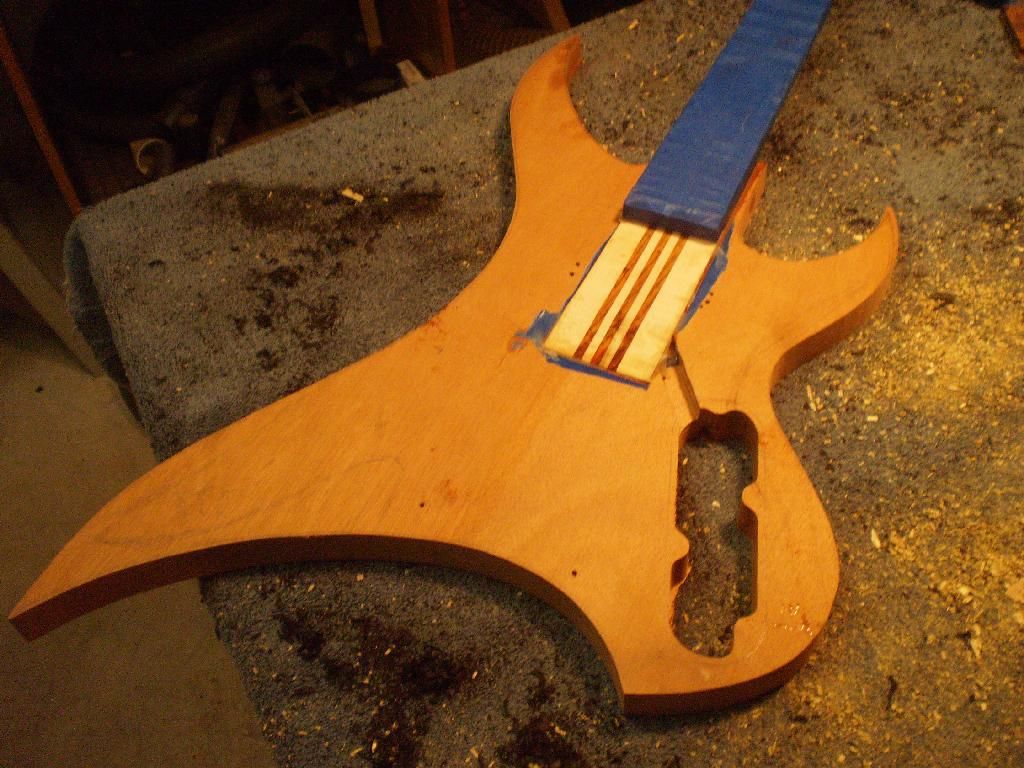 So we are ready to get the top done.
Not sure about this neck joint but all access is an understatement.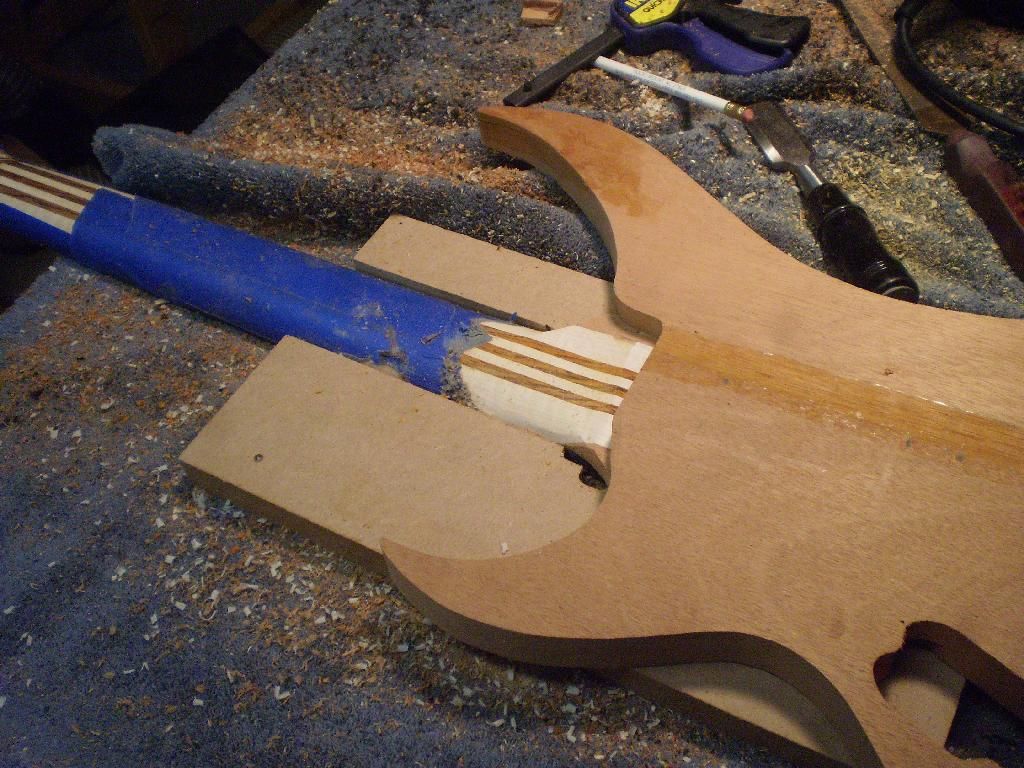 I am not sure I can explain how precarious this neck joint is without just showing pictures.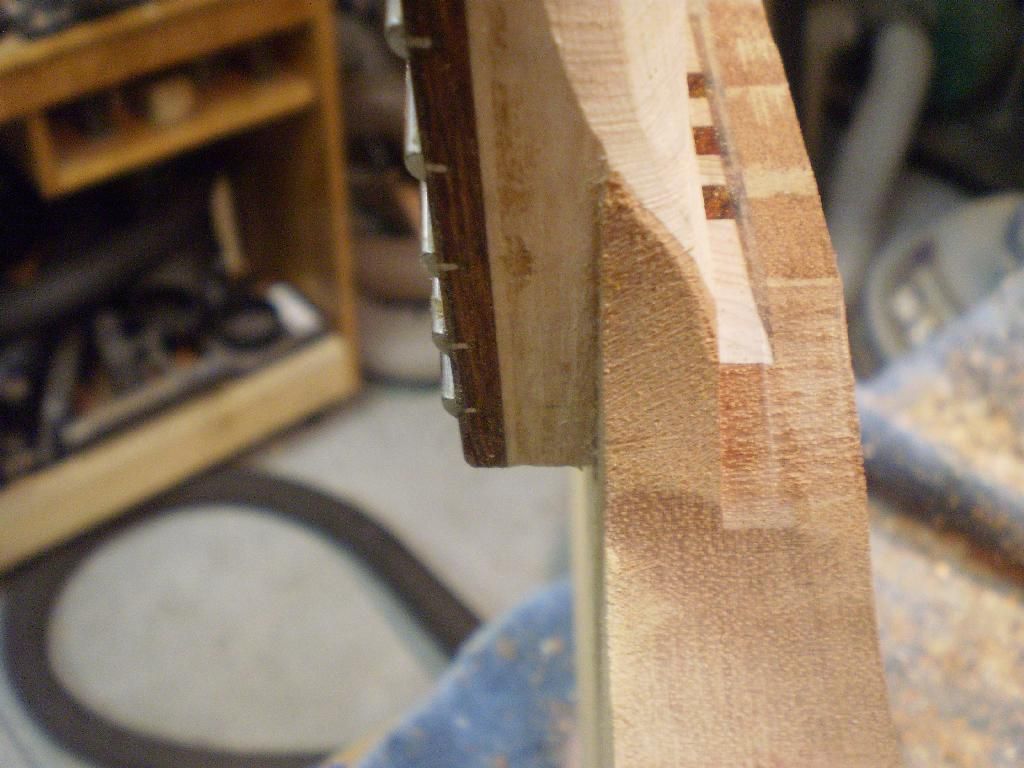 Tired of looking at the neck joint it is time to get the top ready. The top is cut from the same board as the body.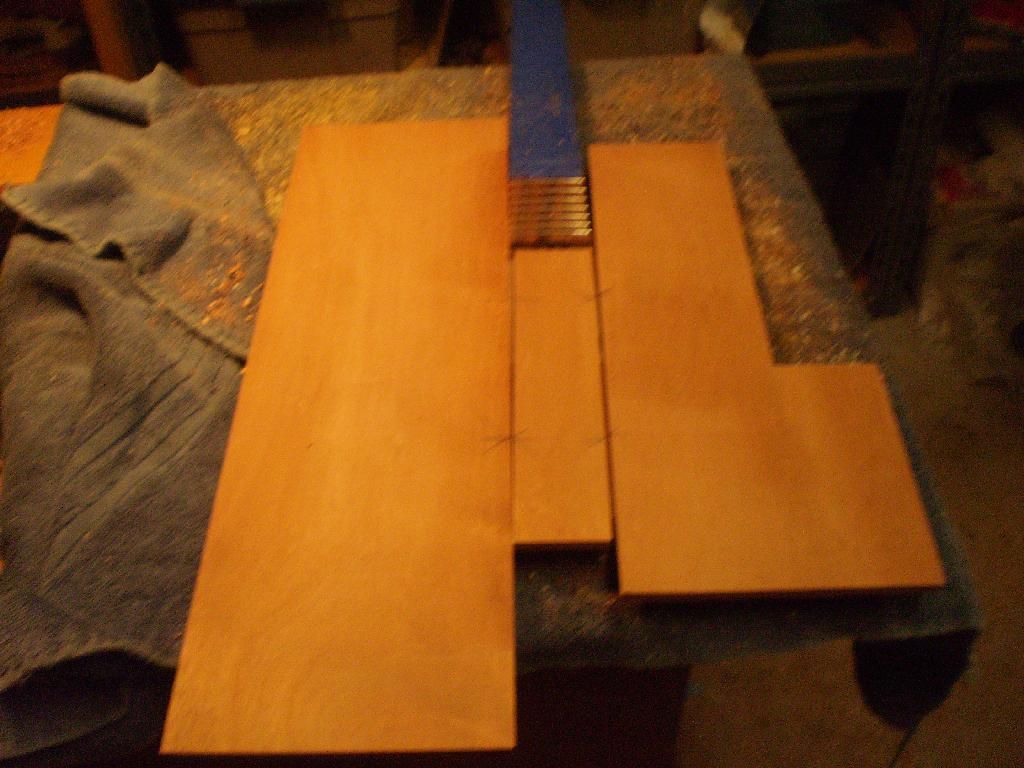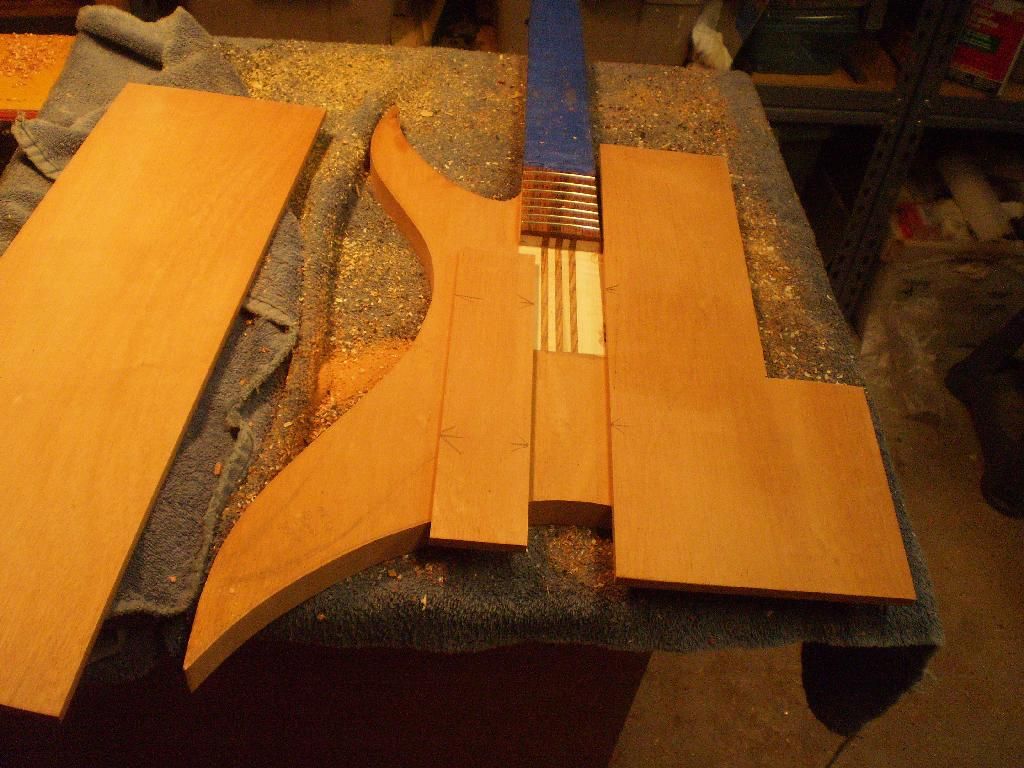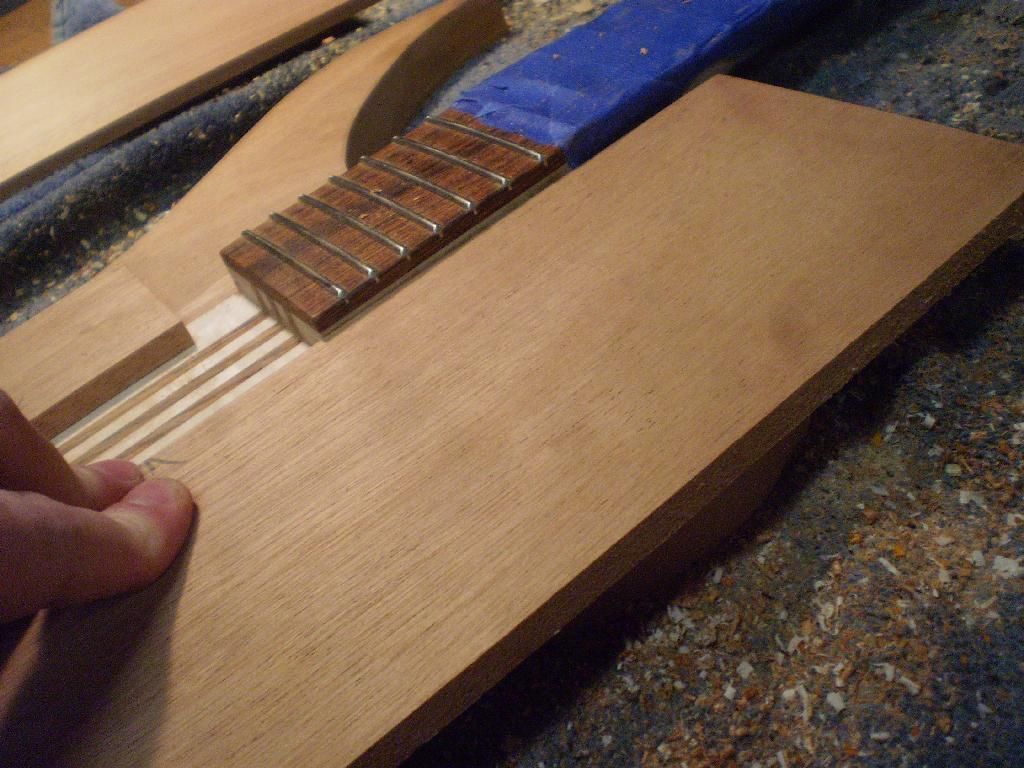 Main thing to remember is to line up the marks so that I have enough wood in important spots. Up next what everyone is waiting for... fitting the top to the neck.