First coats of sanding sealer. I am using Target Coats Sanding Sealer and a new HVLP gun. I like the ease of the water-based clear but am not a fan of the way it sprays. I grew up spraying and thought I was pretty good but the new gun and water based paint are rough to get smooth. I hope to learn this new stuff...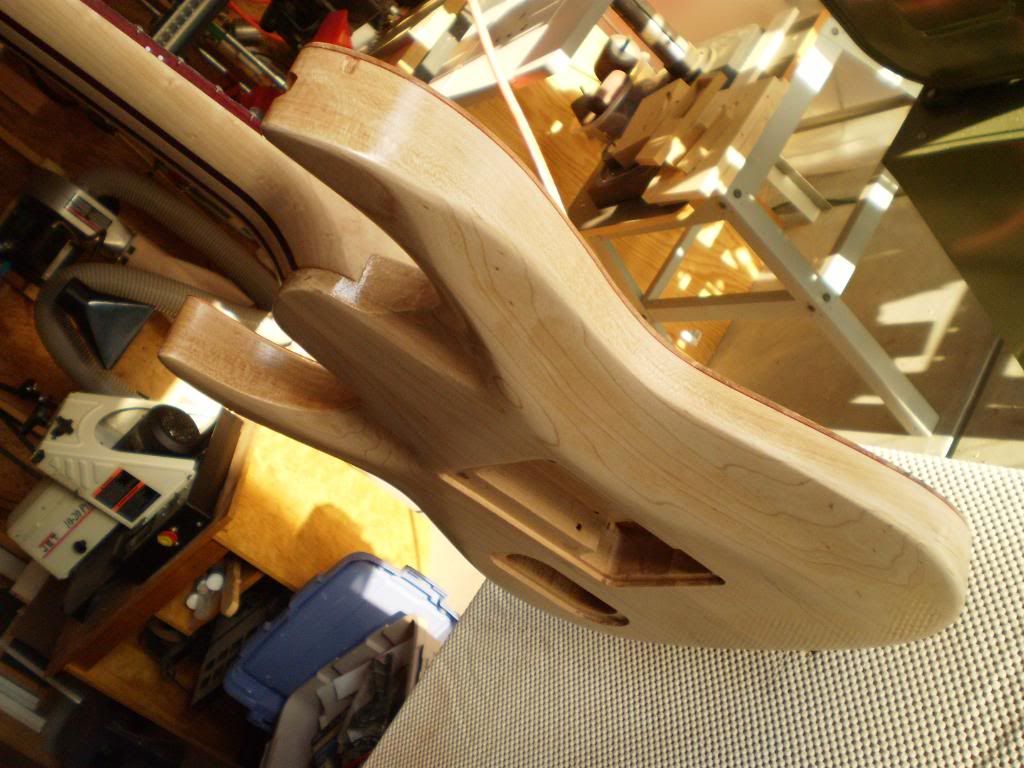 I put the second coat of sanding sealer on to heavy and now it looks a little milky in spots. Good news is that it will be sanded off in the process of leveling this thing. We will see how it goes from here.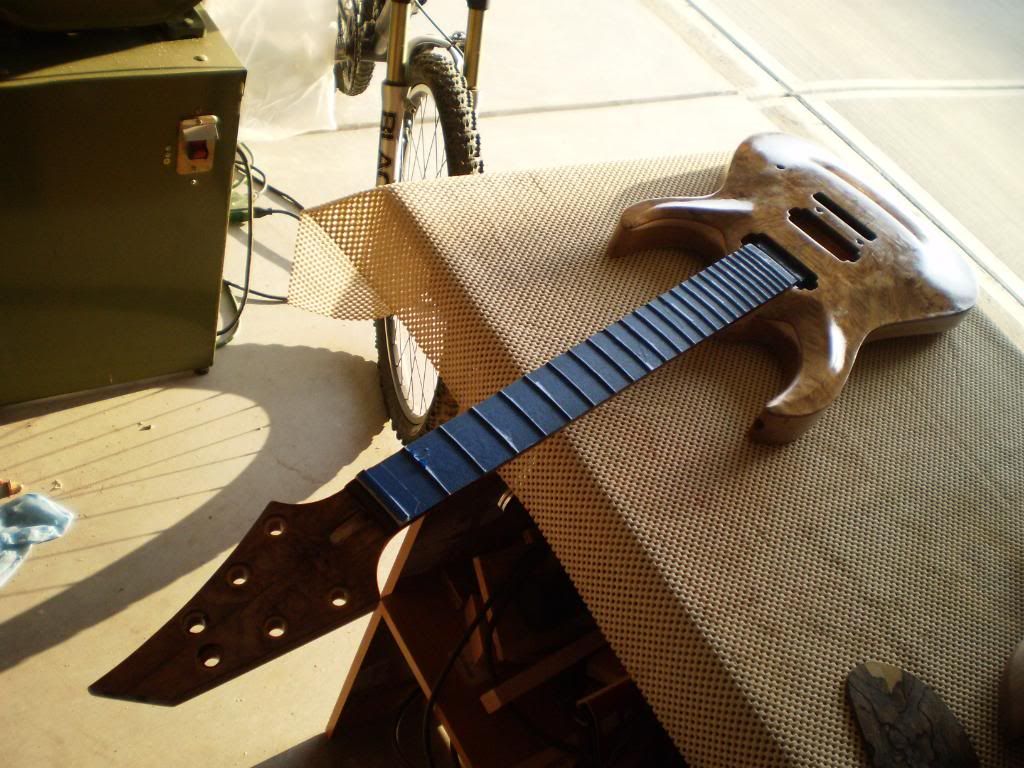 Had to build a roller stand to paint on. I like the guitar to lay flat while shooting clear.