Tres Telecasters
Neck : Maple
Fretboard : Maple
Scale : 25.5
Frets : 22
Trussrod : Double Expanding Truss Rod
Body : Ash
Tuners : Tone-Pros
Pickups : Custom Hand Wound Vintage Telecasters
Bridge : Gotoh Telecaster
Electronics : Vol/Tone/3-way
Getting started on 3 identical telecasters. These are just laying the groundwork for future telecasters. I am building up all the templates I need for telecasters. These have a more modern neck than a real telecaster. Instead of one piece I an building a 2 piece with the adjustment at the heal. I will work on my one piece necks soon. The bodies are from a deal with a friend and will end up butterscotch.
I started with a centerline and my new telecaster headstock template. I then routed the trussrod channel. On the first one I cut all the way through the end. I didn't like the look so on the next 2 I stopped short. And drilled a 3/16" hole in from the end.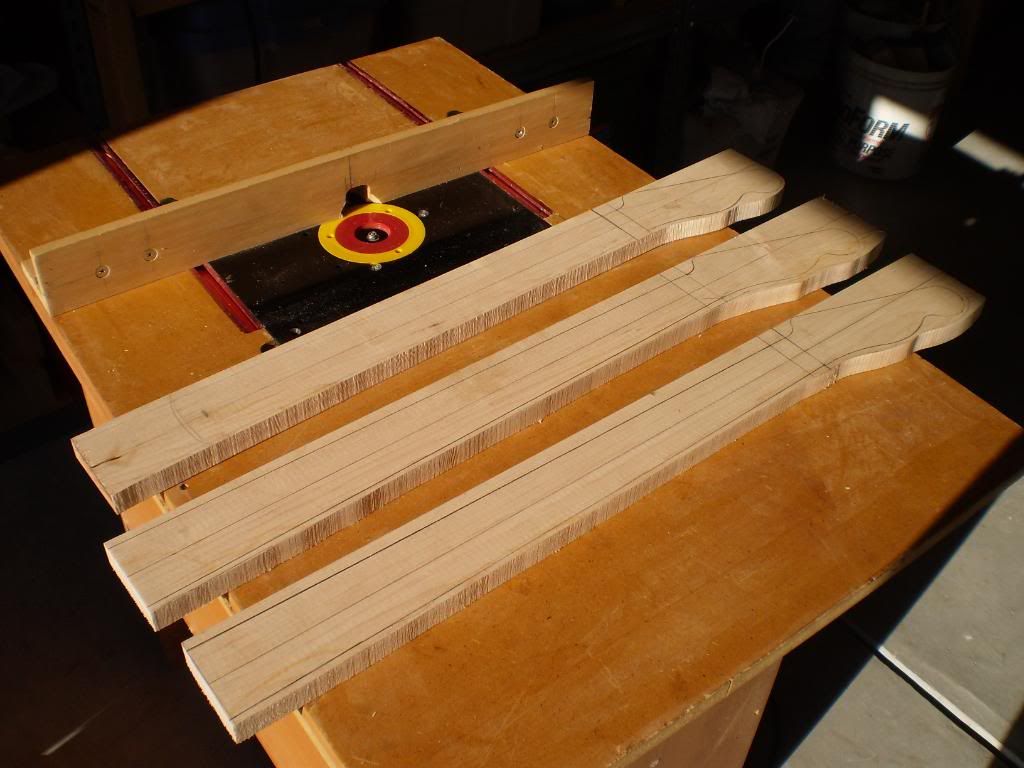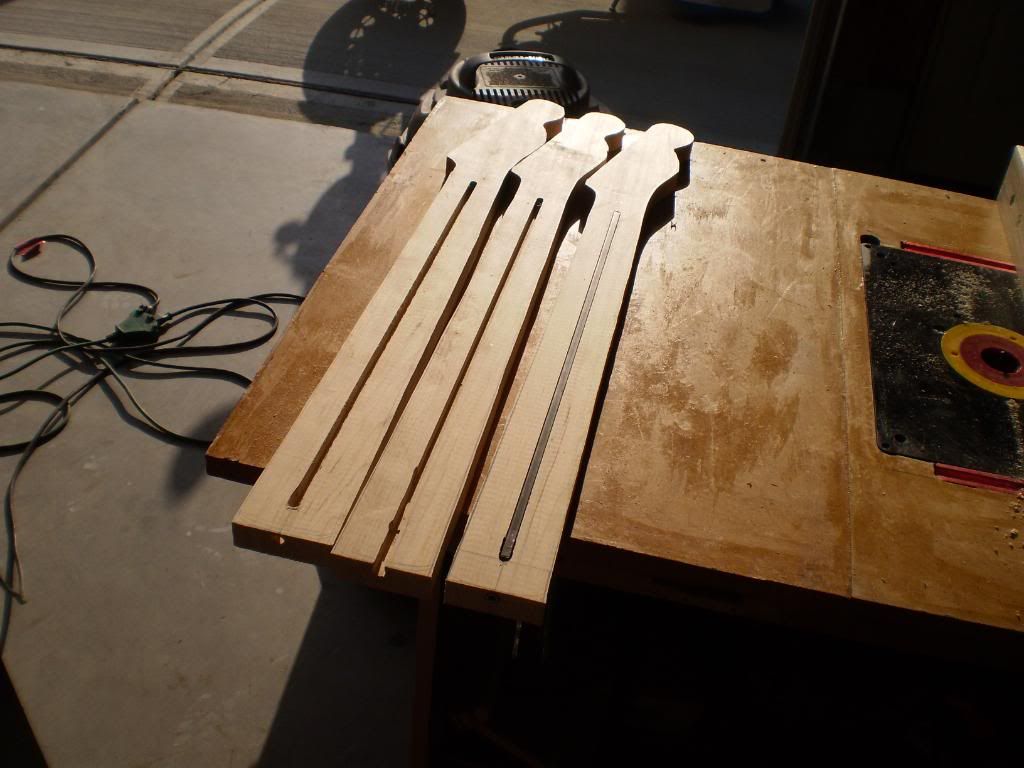 Of course after finishing the first neck profile and making it perfect... I decided to use it as a template. This went bad thanks to my favorite router bit. The triblade template bit was humming along making the greatest clean cuts. When WAM... tear out right on the headstock. Got the template and the blank. I hate routers.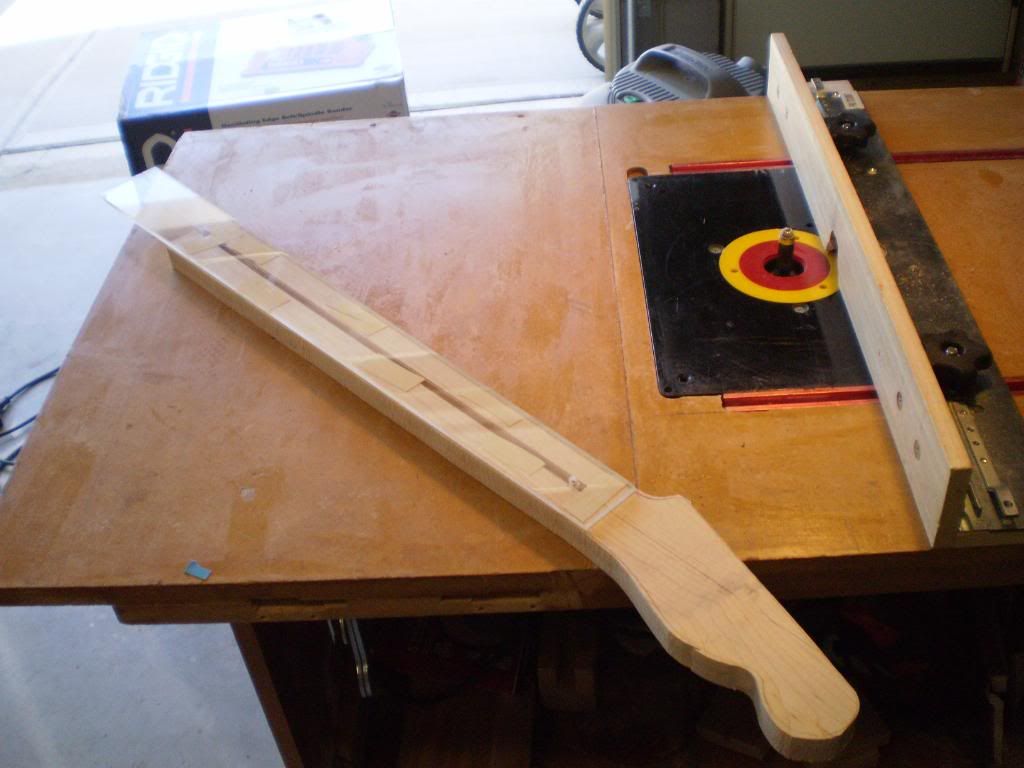 I am going to think about how to proceed. I might just start over since maple is relatively cheap and Any attempt to patch this will look bad. I have my templates made now so I will not lose much time starting over. We will see... I may use these for another project.