Ok I have thought about it. For now I am starting over with new blanks. I also decided to cut fretboards from the same boards... 6/4 solid rock maple. This has to be one of the hardest pieces I have ever had. I am going to try and clean up the other blanks later but the headstocks will not be perfect telecasters so I will use them on some other Ts I am going to build this year.
Had to fix my tools to get going. The maple was so hard my regular resaw fence didn't work. The blade keep drifting so I built a single point resaw fence. It worked ok but you really have to pay attention as you run through or you will destroy a blank.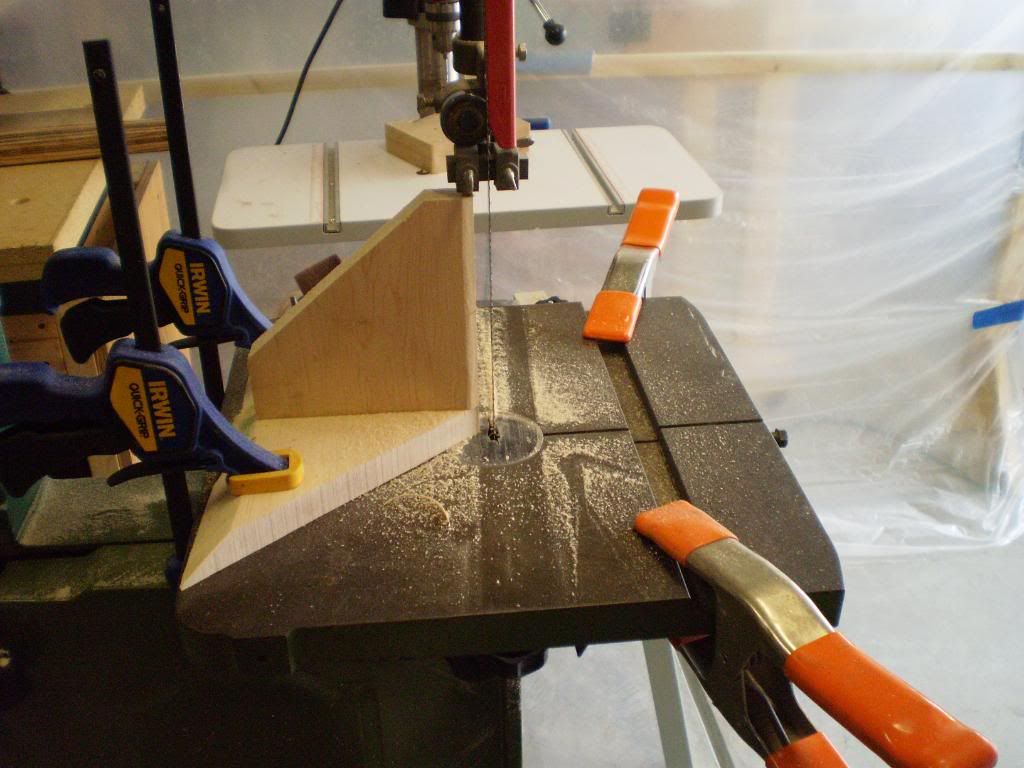 Also bought a new router table to try and combat tear out. The MLCS Heavyweight Router table. 120lb beast.
Of course a gratuitous shot of my temporary paint booth.
New router table. New spiral upcut bit. New router accidents. I broke my double flute carbide 1/4" bit I had had for 20 years so I switched to a new spiral upcut. Well I was afraid I was feeding it to fast so on the first neck I went slow. The lack of pressure on the spiral caused it to vibrate. The vibration loosened the collar and the bit rode up and cut through... The solution is a skunk stripe. That is why I am building 4. I test on the first one then do the other three after I am sure that is how I want to proceed.
So rather than a traditional T neck I decide to use double expanding rods and put a fretboard on the necks. For me it is just easier to not modify my process to much. I will attempt some classic one piece T necks later but for now this is how the trussrods were installed.