Attached the template to profile the neck sides. I have glued 2 templates together to get a smooth surface on both sides and get a little thicker so I have a better surface for the bearing to run on.
Fret board radiused, sloted, profiled.
Headstock rough shaped and volute roughed in. After covering the threads with wax I glue the trussrod in with a little bit of silicon. One thing I learned from a piece of firewood was that I need to let the silicon dry before gluing the fretboard on. Not long ago I was very surprised when I ripped the fretboard off a 3 month old neck and the silicon was not dry yet.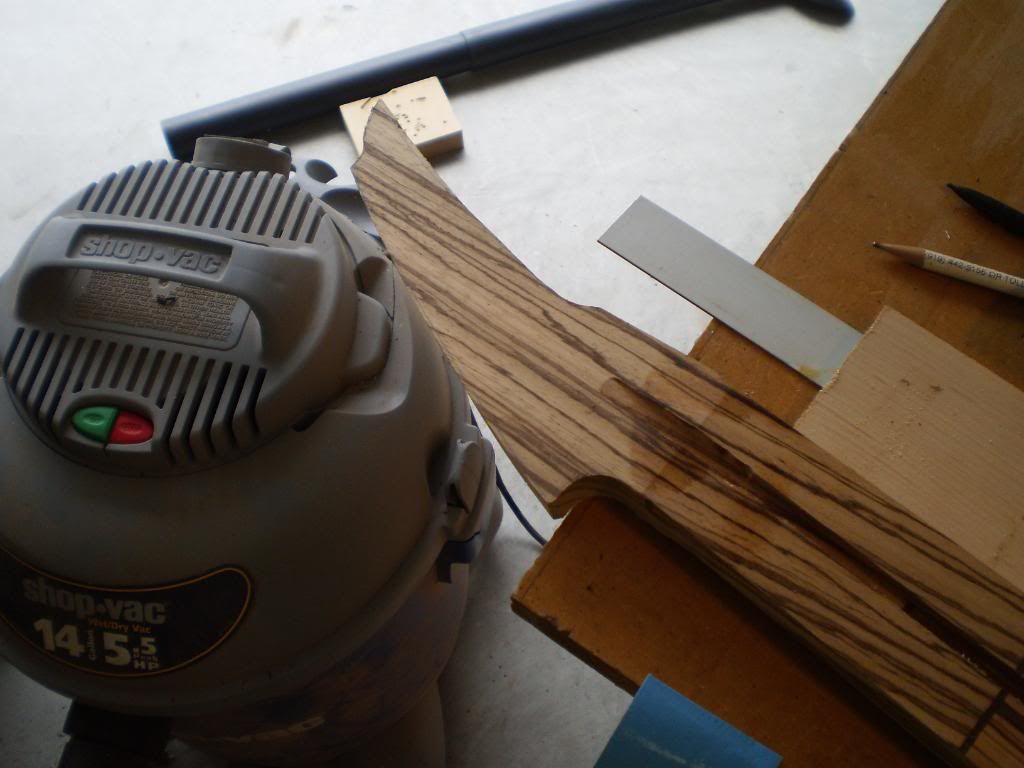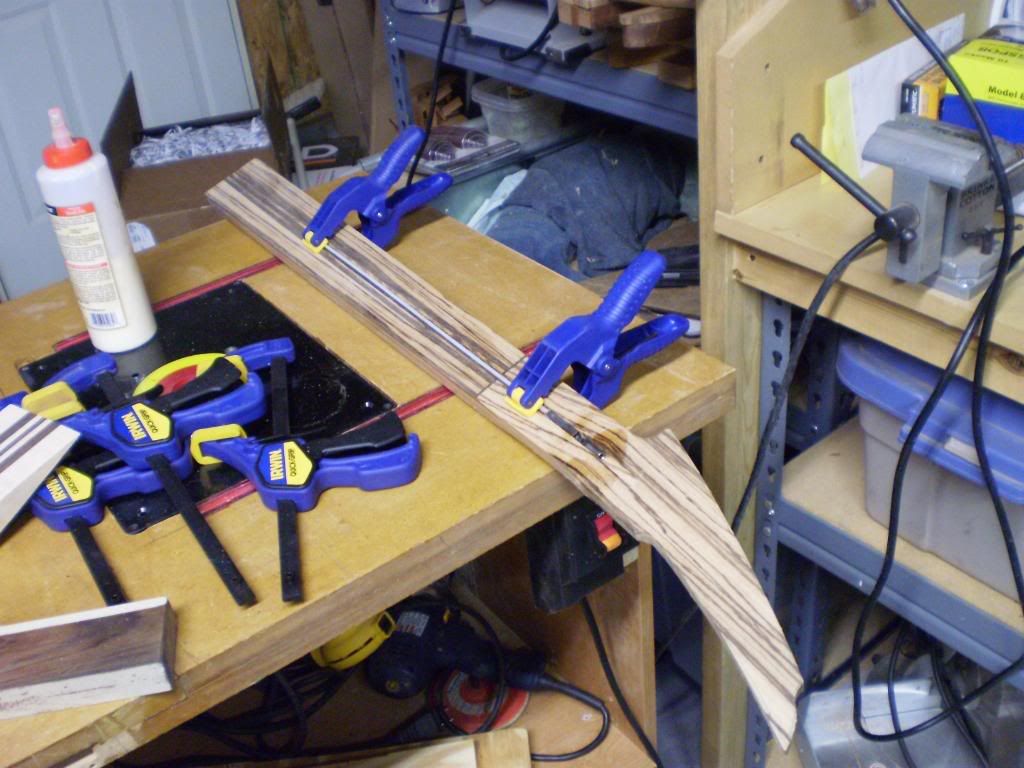 Here is where we are now. I am going to try a new method of shaping the neck. I am looking for a little more consistency so I am going to use my old radius sled jig to cut the back of the neck down before gluing the fret board on. This way I will have a consistent thickness across the back of the neck.