The rough shaping is done. I didn't want to risk any crazy damage from the evil router so I sanded the whole thing on the rigid oscillating sander after triming as close as possible with the bandsaw. I wasted a sanding belt but it was worth the sacrifice. I missed a few photos along the way...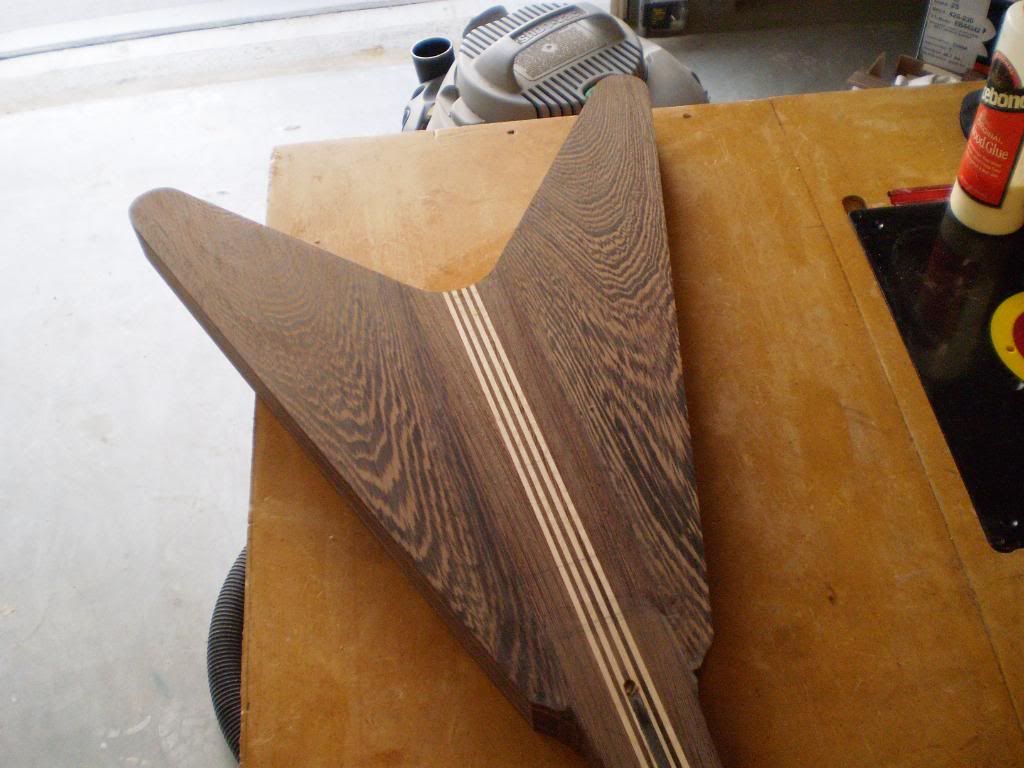 Stuck the fretboard on just to see if eBony was the right choice. I think it is going to have the desired effect.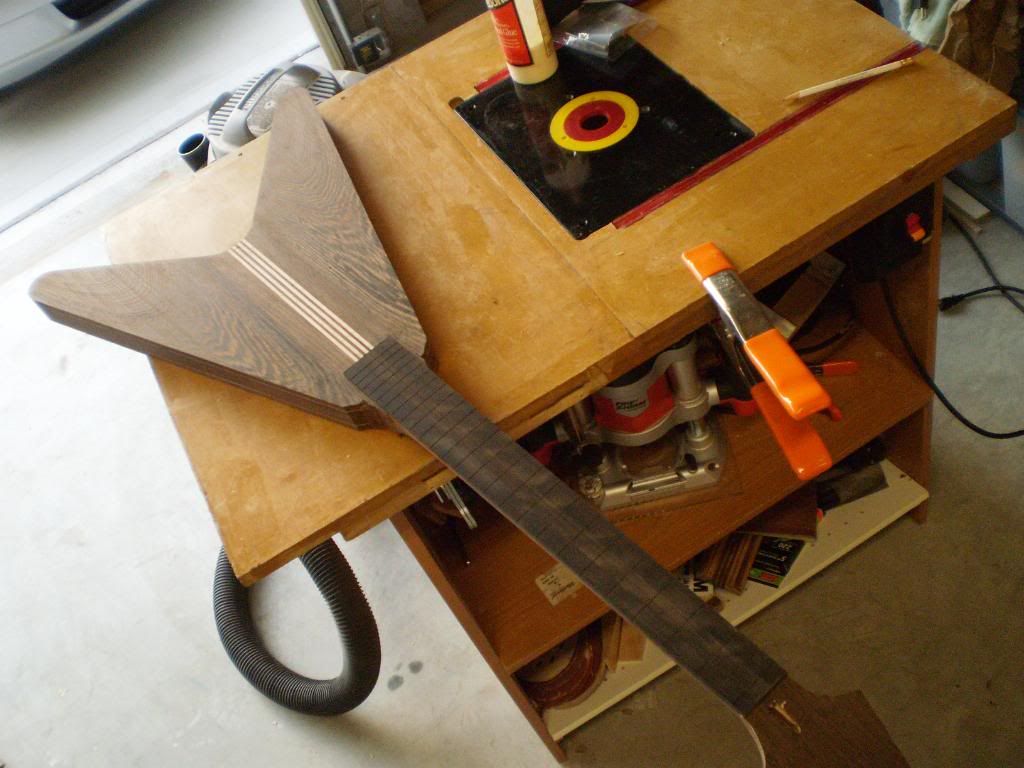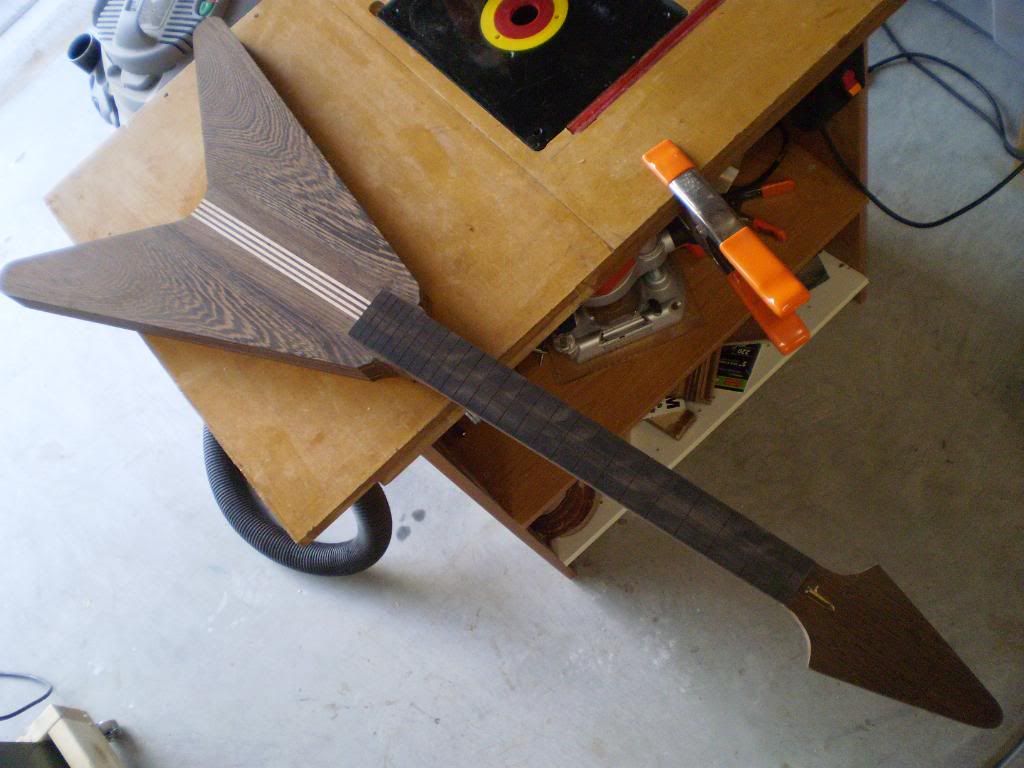 Right! Stop that! It's SILLY. Very SILLY indeed!