So I was working on some techniques and decided to test them all out on the 7_B before working on the V. (Plus I haven't finished the pickup mounting system for the V yet.) This became a lets make progress on the 7 weekend. I bought the .175 thick bridge from Hipshot so I can get the height I need. If I have to I can recess it a bit.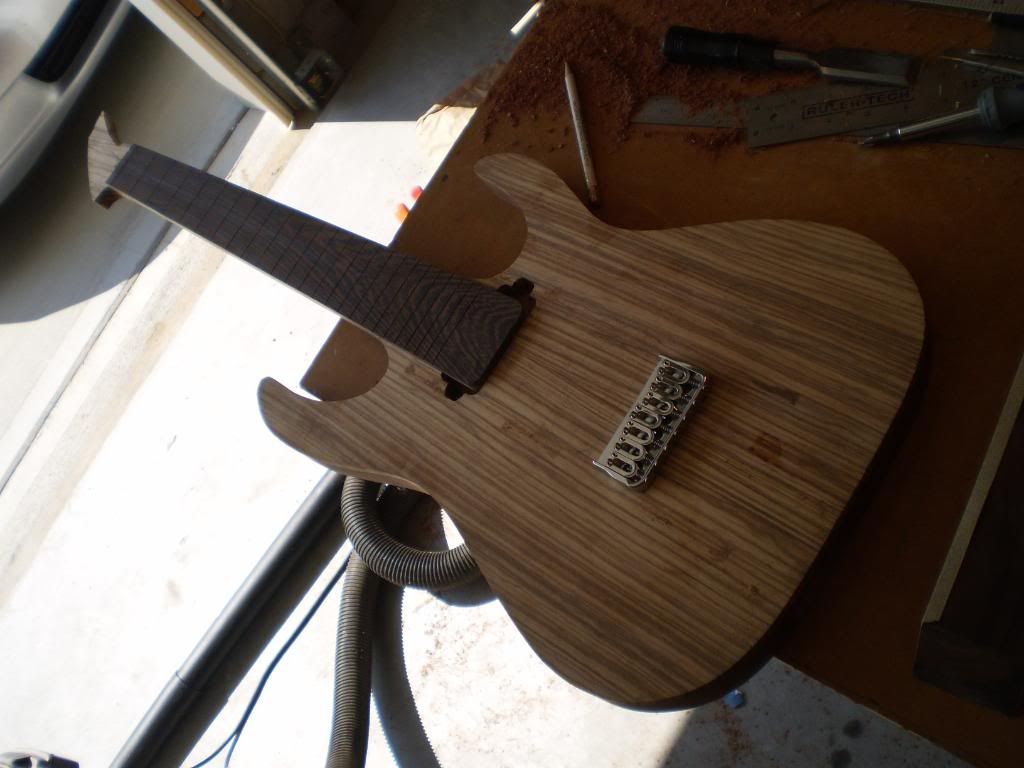 I finally got the neck pocket routed out and set the depth. I had an idea and didn't try it cause I hate the evil router. I thought about using a cove bit with a bearing arounf the heal to create the perfect radius on the heal of the neck. I chickened out and drew a pencil line around it and hand rasped it close.
Placing the bridge after setting the neck.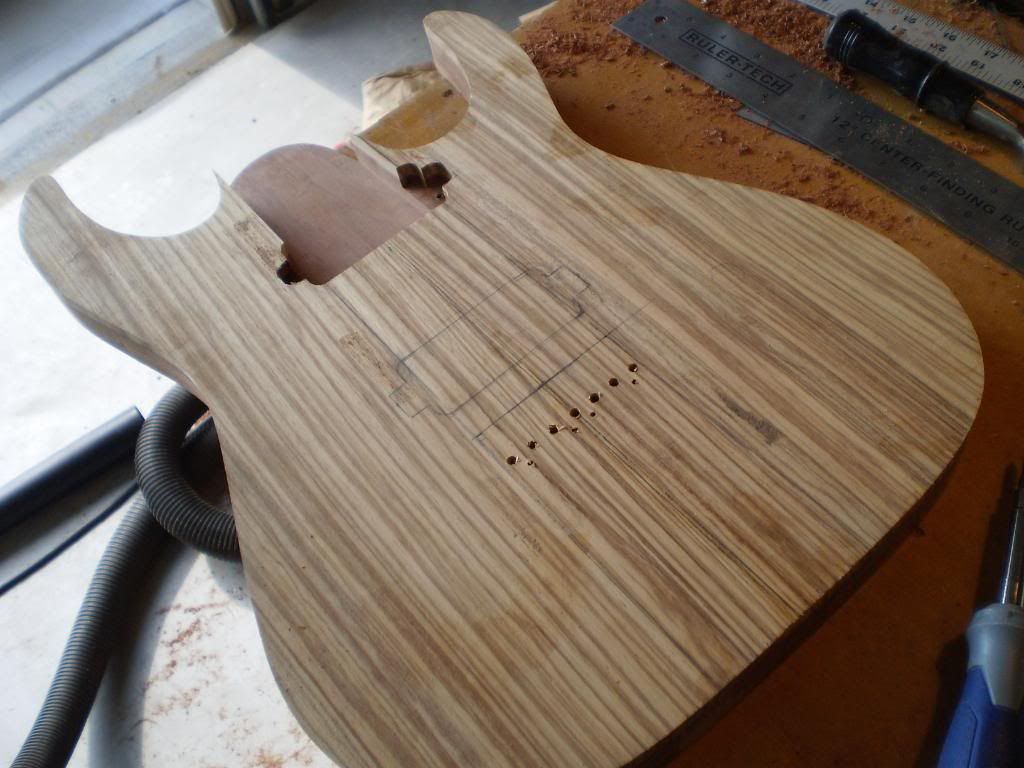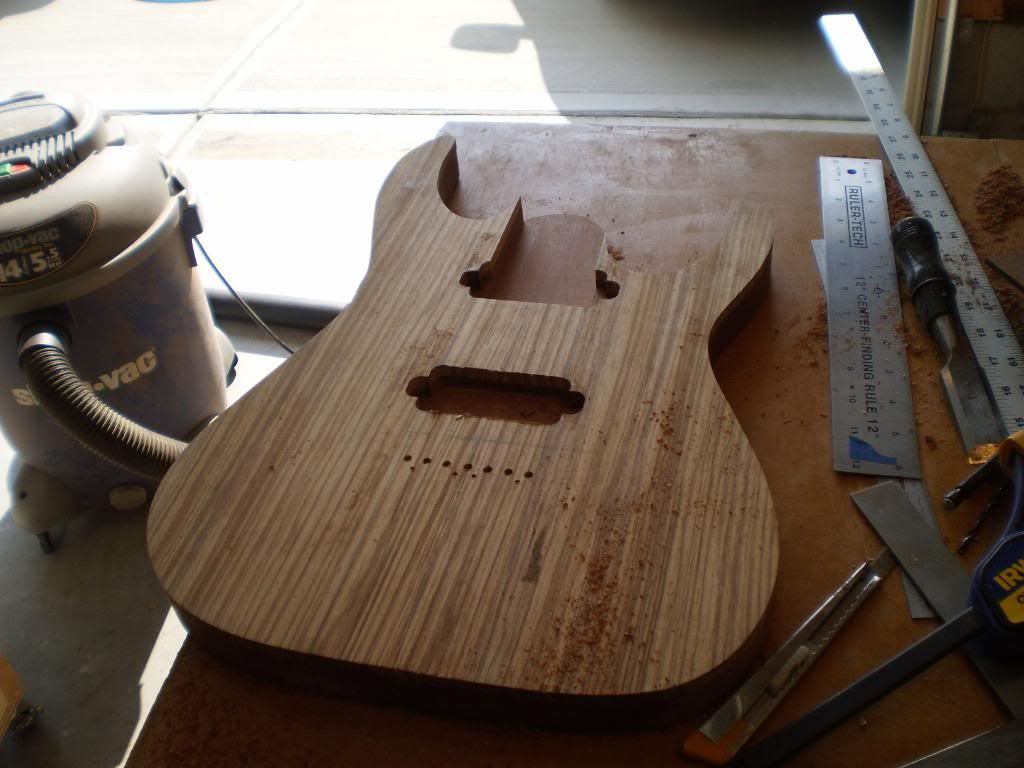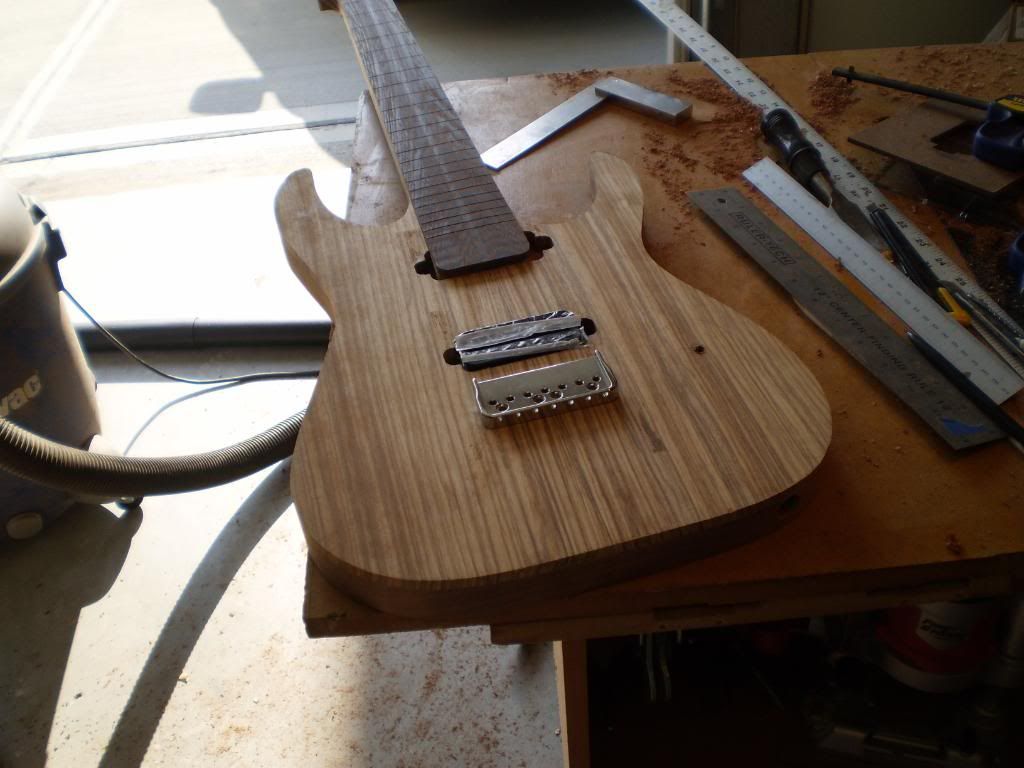 I found out the Tuner mill from Stew Mac works perfect for recessing the string ferrels for the bridge.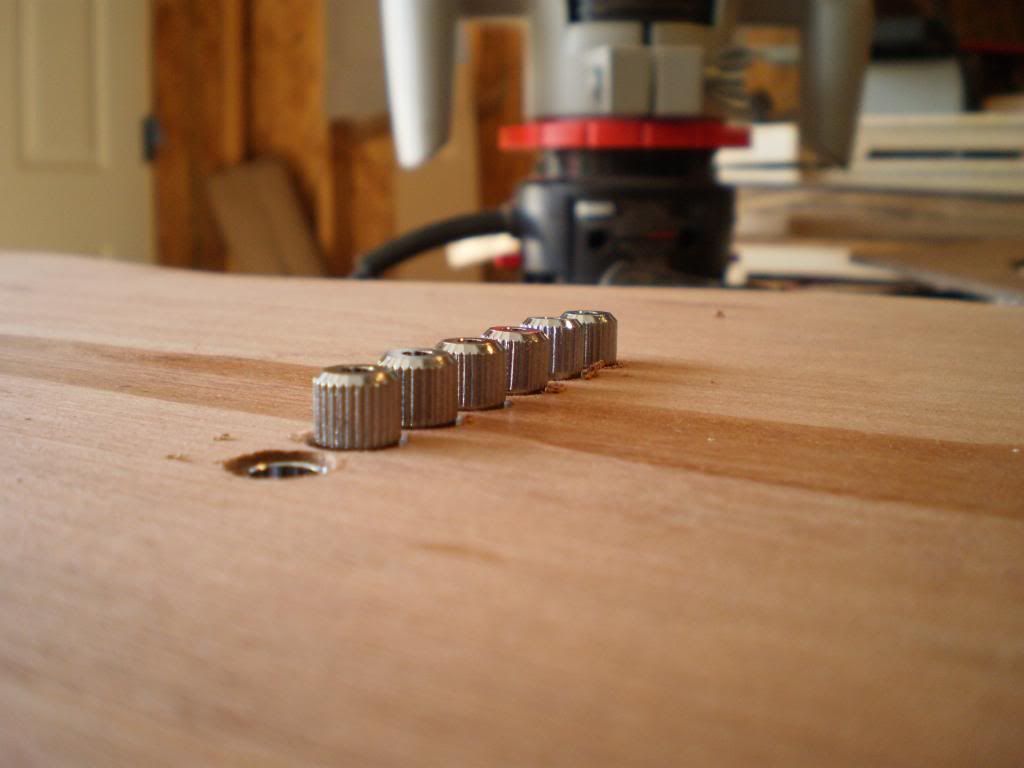 I ended up making a really tight template for the HB. I was going to go with a new experimental mounting system but this guitar will get sold so I want the potential owner to be able to use regular pickups.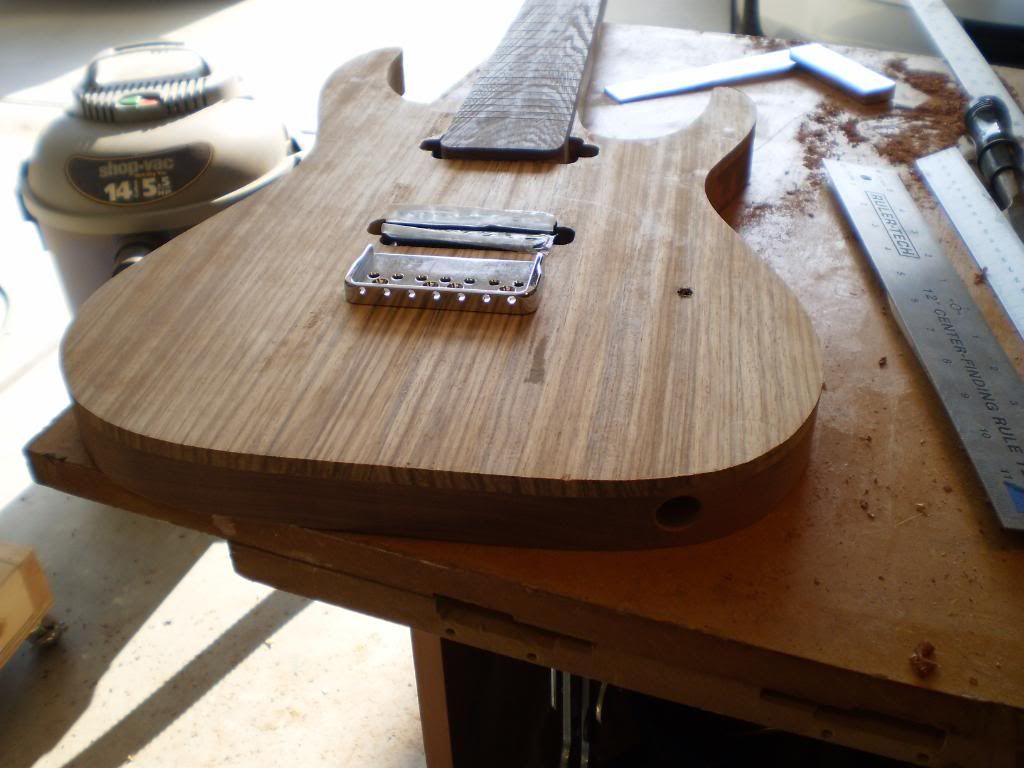 Looking at the heal from above.
Electronics cavity roughed in. I still have not decided if the cover is surface mount or recessed. I am pretty sure this decision depends on what push/pull knob fits in the control cavity.
Shaping out the neck. Haven't used the rigid oscilator yet for a neck shaping... it lasted 2 minutes. I did the arc at the nut and the heal and went to the spoike shave. So much for revolutionary tools.
Done enough for now on the neck. It needs to be finished sanded and polished up. The safety glasses keep falling of my nose and the dust mask is killing me. I drank too much and ate too much hot salsa last night. God thing I am in the shop.