I built this rig to radius fretboards. Well I really didn't like the way it worked so it has been on the shelf. Lately I have not been happy with the consistency of my necks. I decided to mechanize the process a bit. I still like to carve them by hand but this will help make them uniform from headstock to tenon.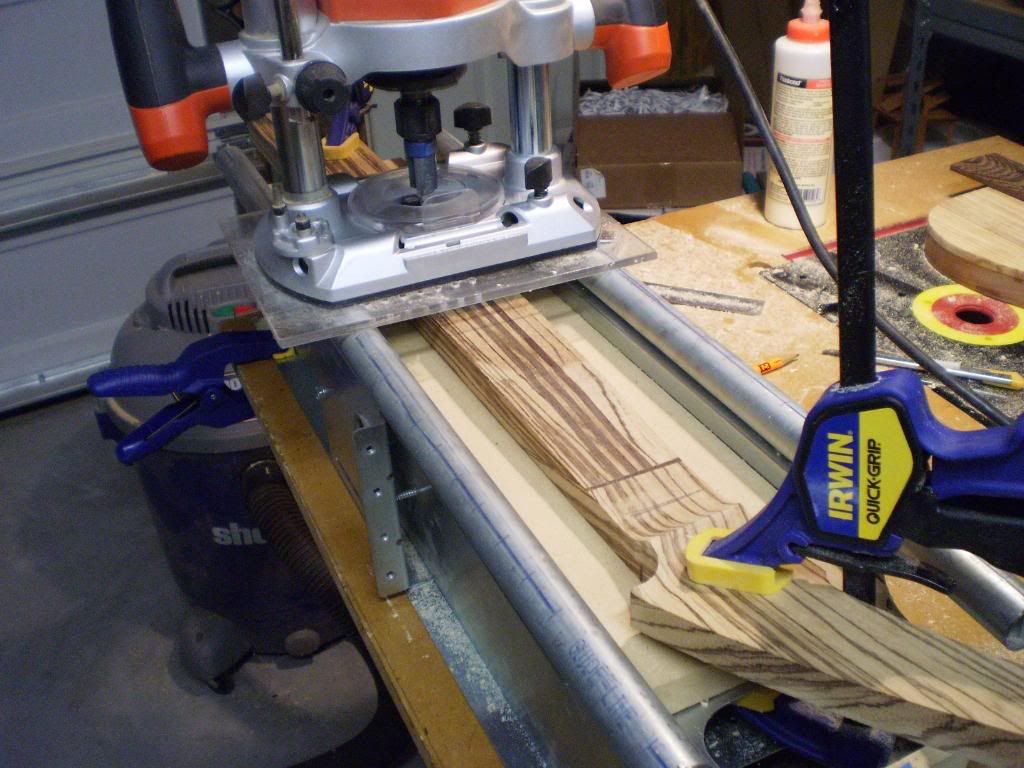 Center up the neck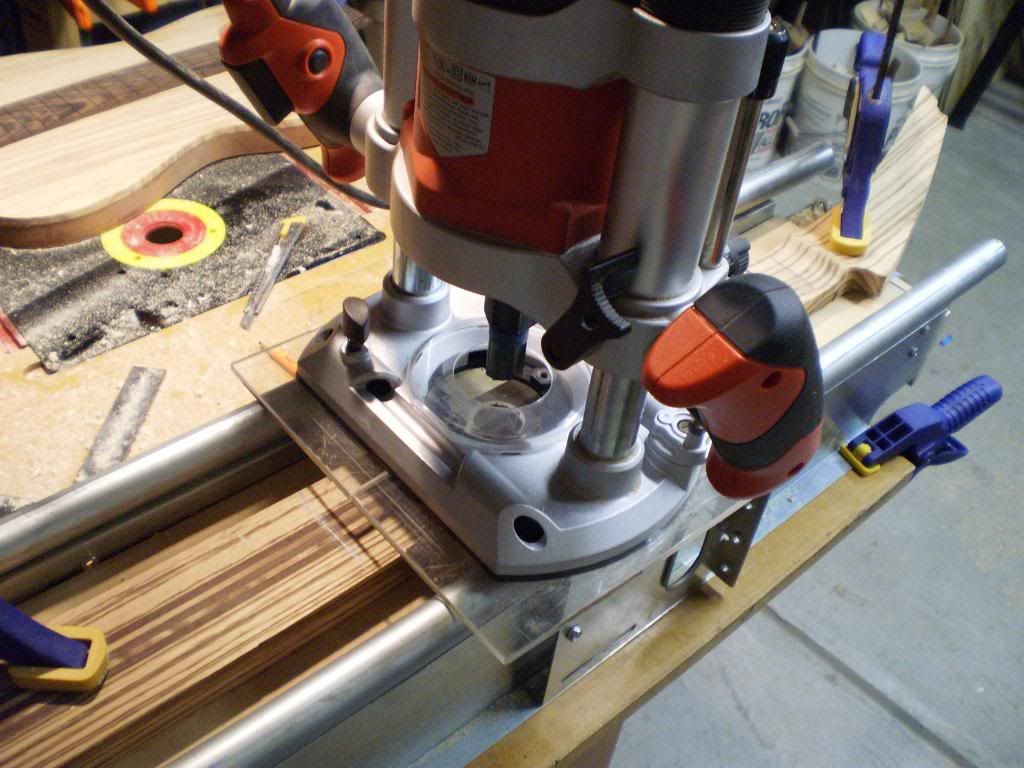 Put a mark for a stop point
Mark the heal stop point
Need a stop to make sure I don't cut to far into the heal.
And after a few passes we have the proper thickness for a neck...I left it a little proud so that I can sand and shape without taking to much off.
Side shot.
Time to glue the fretboard on. I use some tape to keep excess glue out of the channel. I remove it right before assembly. The other trick is a piece of scotch tape over the allen head end of the trussrod. I trim it up after the glue has dried.
And half the clamps in the shop.