Remember route that neck pickup before attaching the fingerboard... I made a new HB template that is tighter than the stewmac one. I make them out of 2 pieces of hardboard epoxied together so I get 2 smooth sides and added depth. Should help with not running pickup rings on the super strats.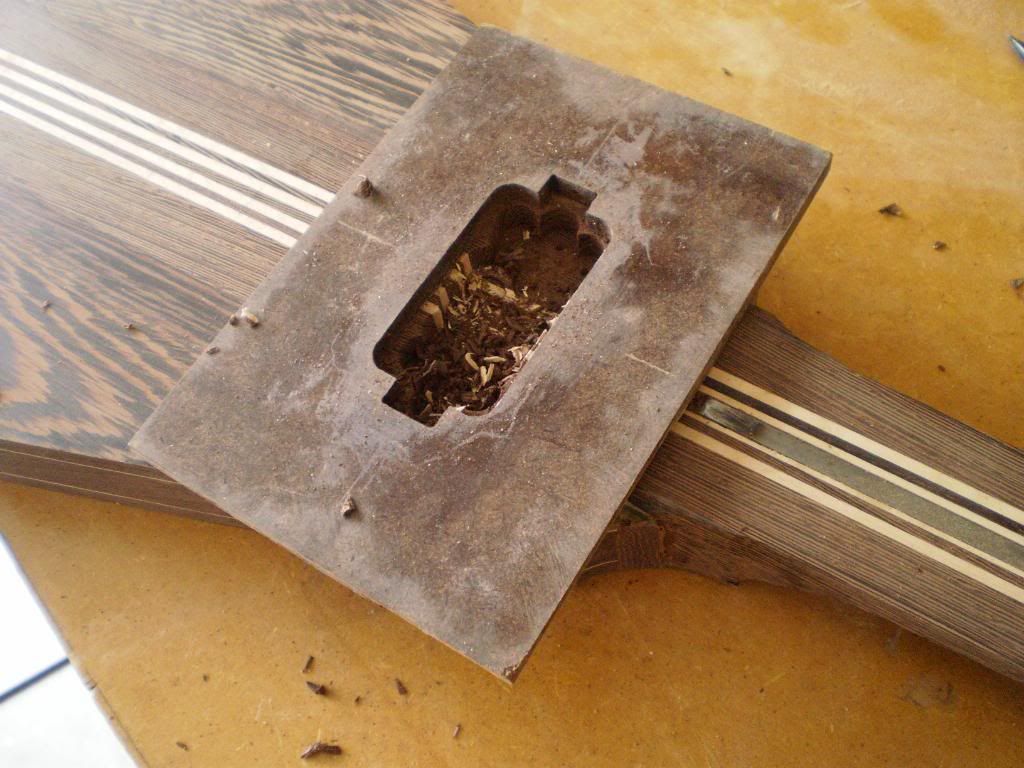 Set the depth for the first cut so the bearing is just on the templates. I try not to have deep pickup routes so flush with the fretboard is plenty deep enough.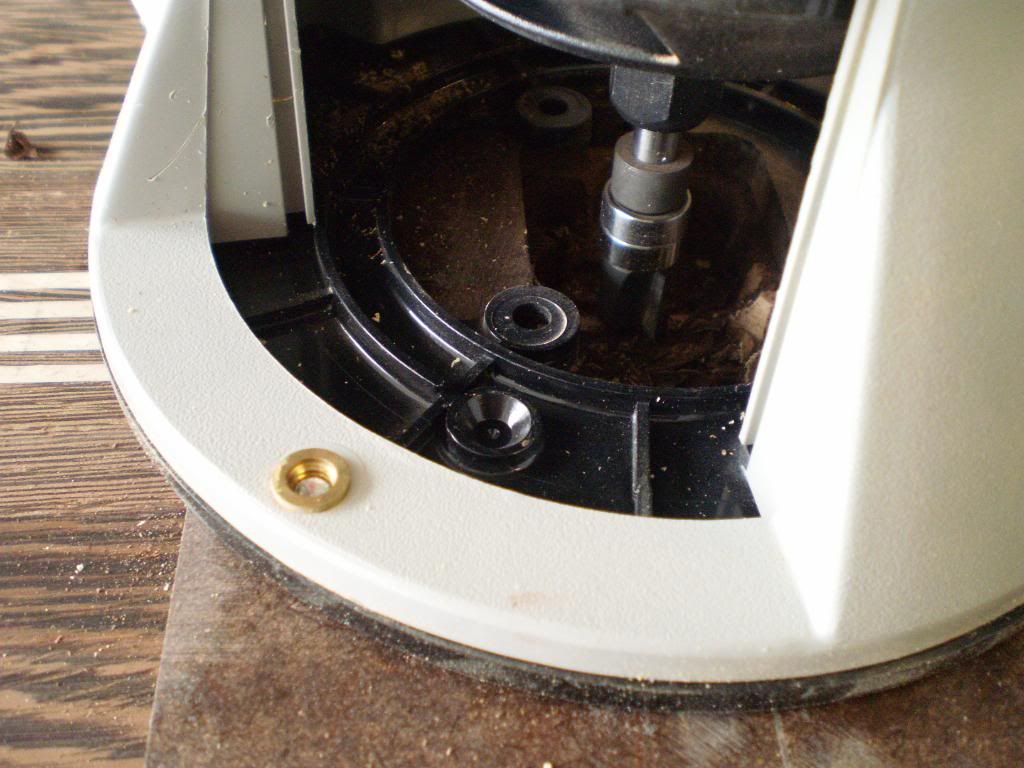 Then test fit. Ummmm... duh forgot about the radius of the template bit. Fits fine without a cover.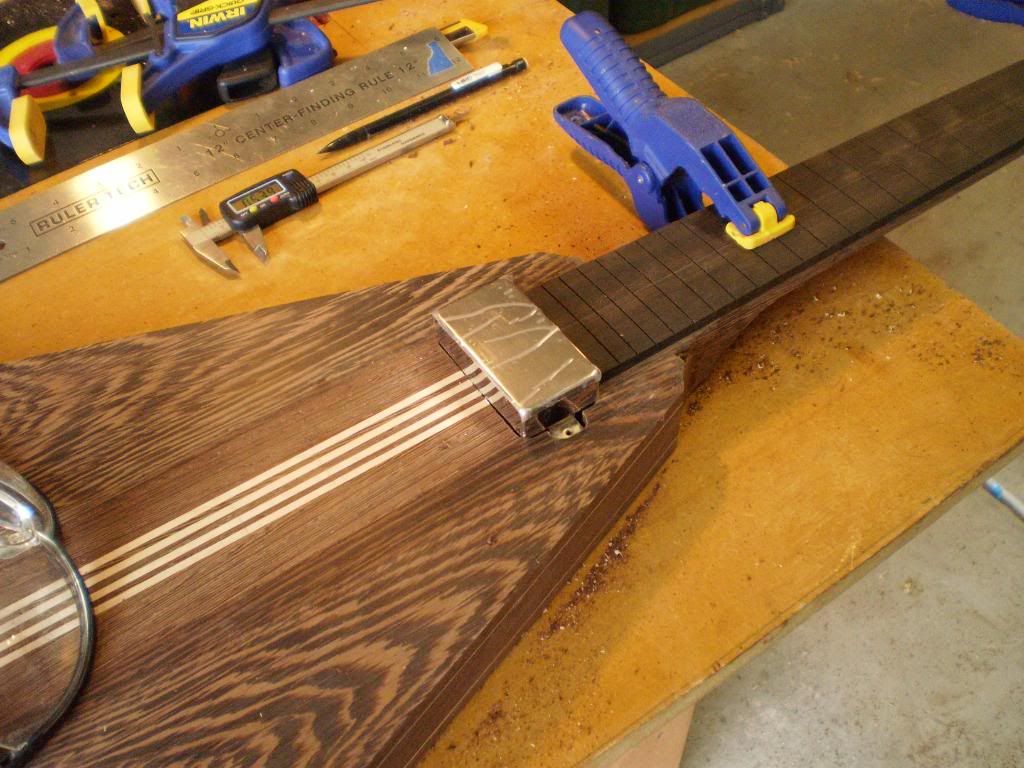 Used the dremel to sharpen the radius in the corners and it drops right in.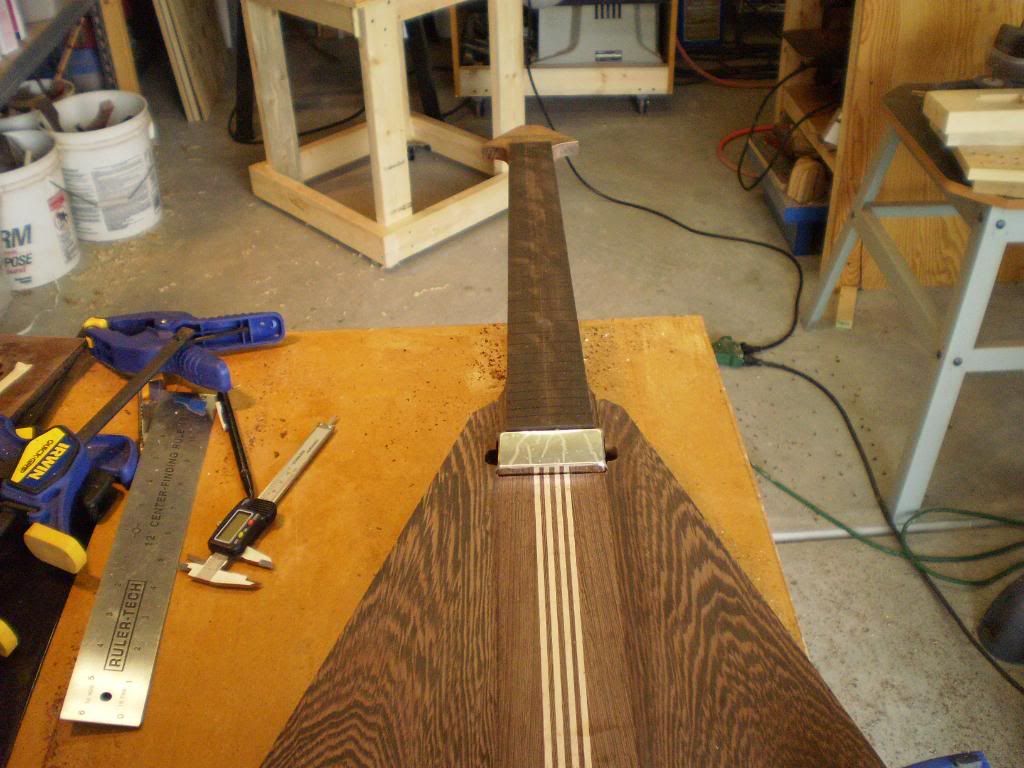 Started on the scalloped back. I am making a nice dish out of the back. It should help when you go all Michael Scheckner...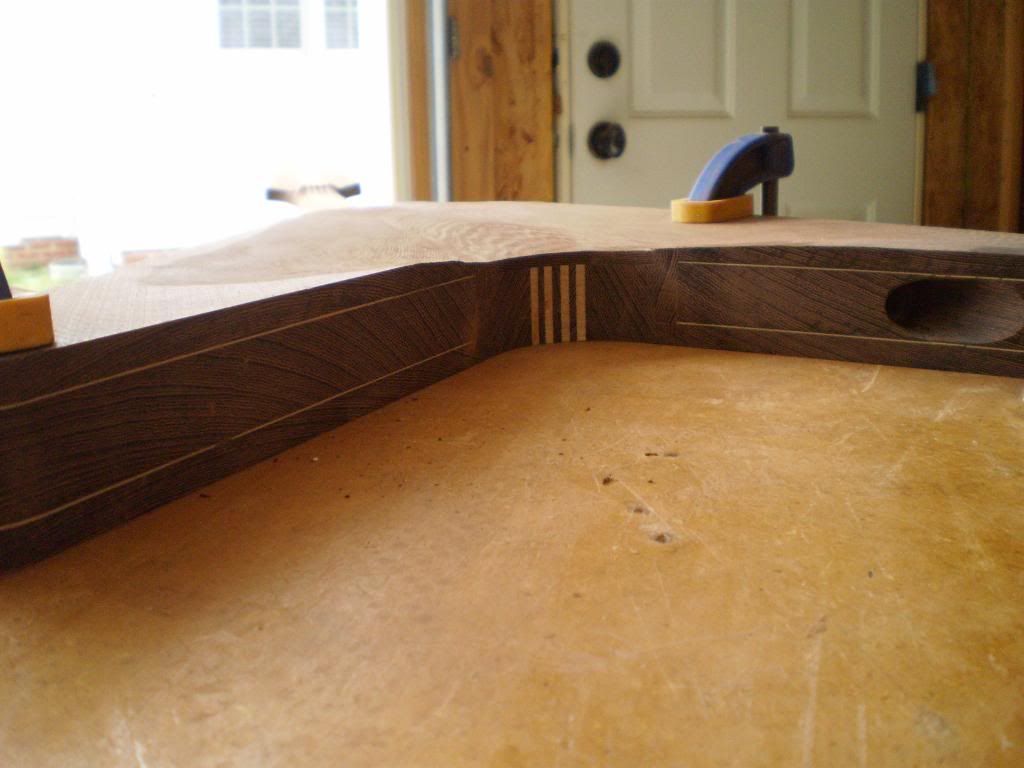 Input jack is a little rough. I will have to clean this up.
You know when you engineer on the fly you get this... I missed by 1/8". Pickup rings will cover most of it if the splice looks bad after finishing it. Yes I was furious but it is my fault for not having a plan. I have a few more V's to build this year so I am going to get the process down then they will go as easily as a super strat.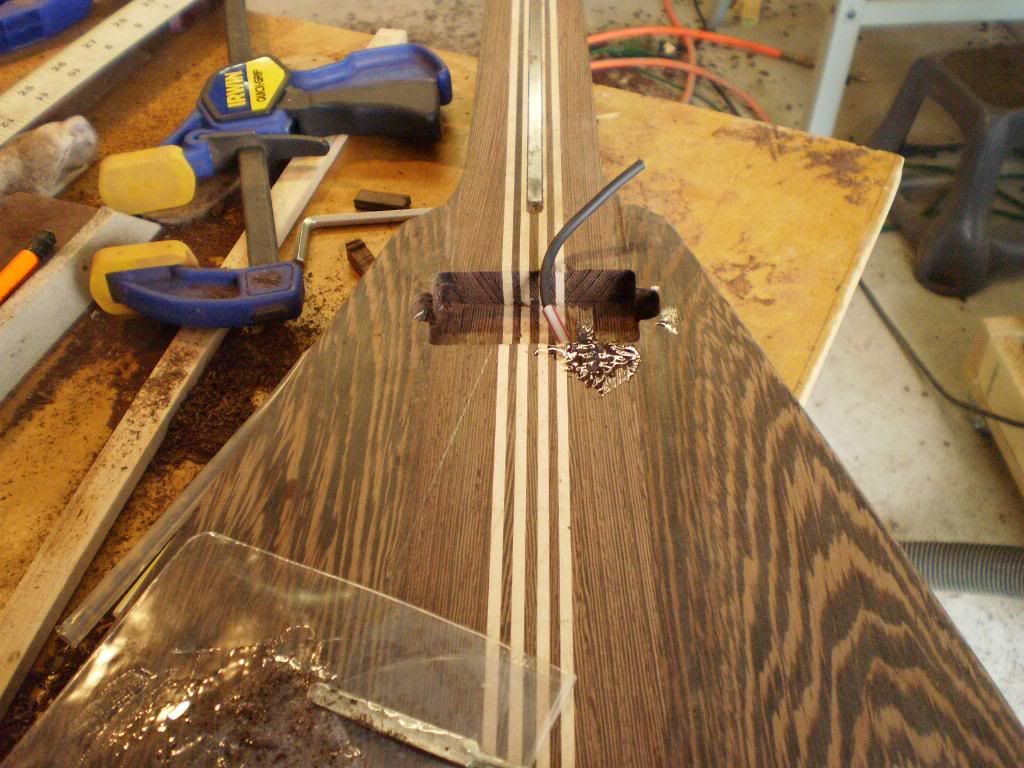 I have had enough for one day... time for break.