Attaching the headplate.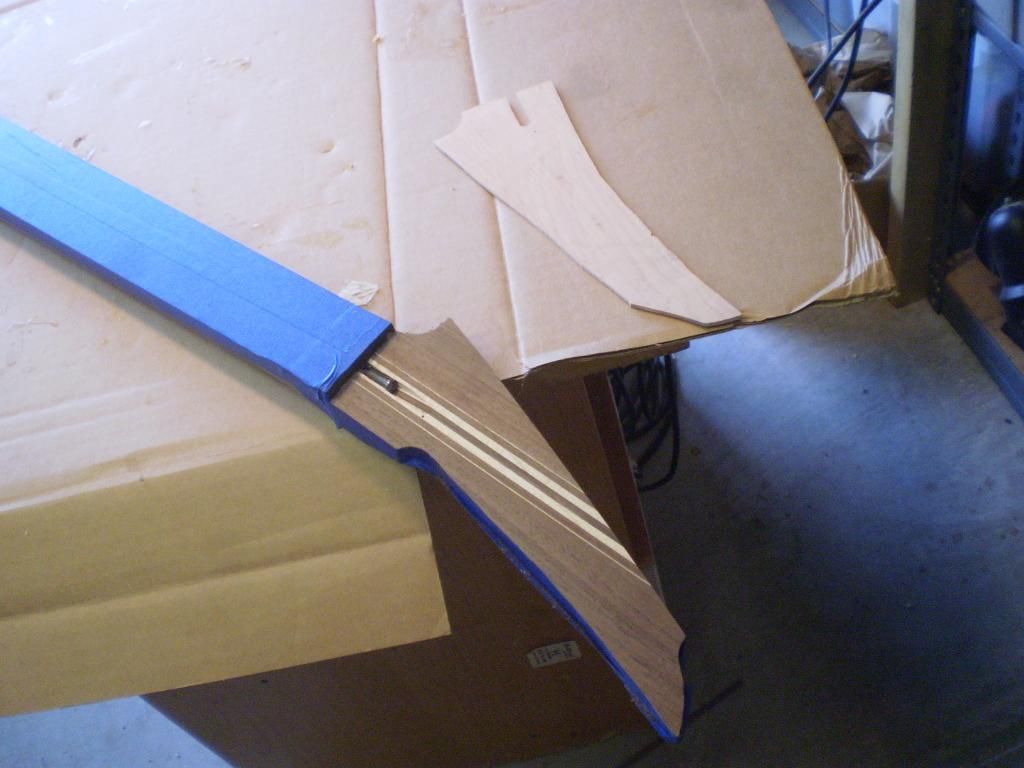 Headstock shaped and beginning of tuner holes.
Radius and leveling the fretboard.
And this is why I charge extra for ziricote. After about three passes with a sanding block you have to clean the paper. I even made a tool for it... a heavy straight pin mounted in a dowel rod.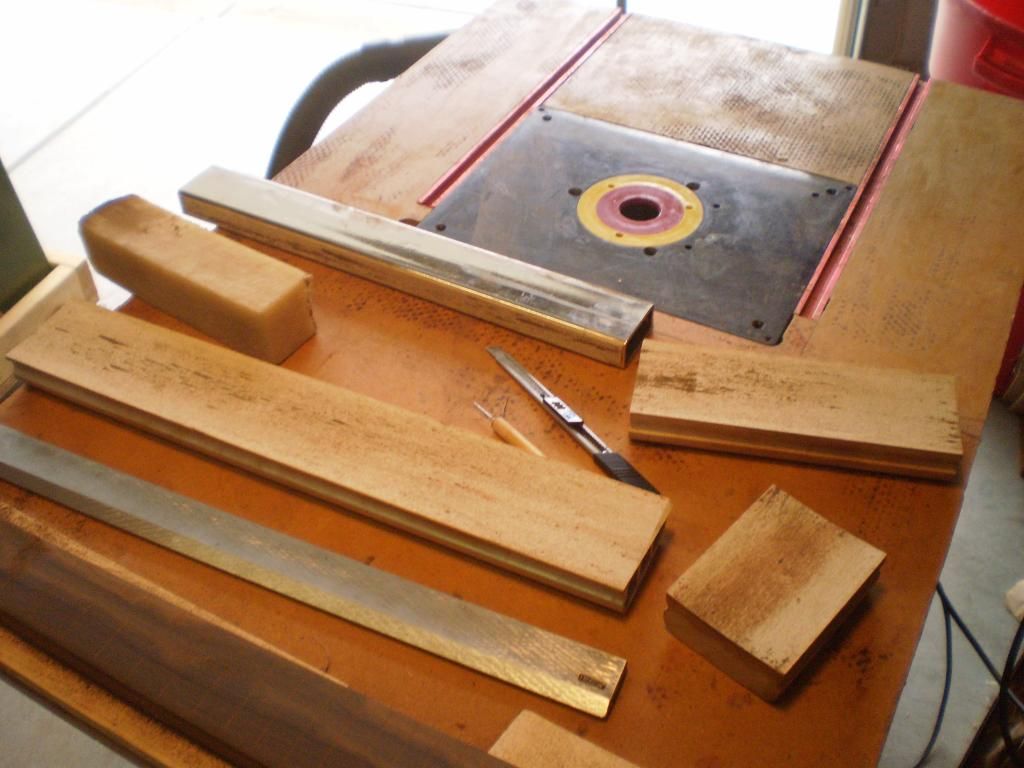 Finally a few hours later I have a radiused and polished fretboard.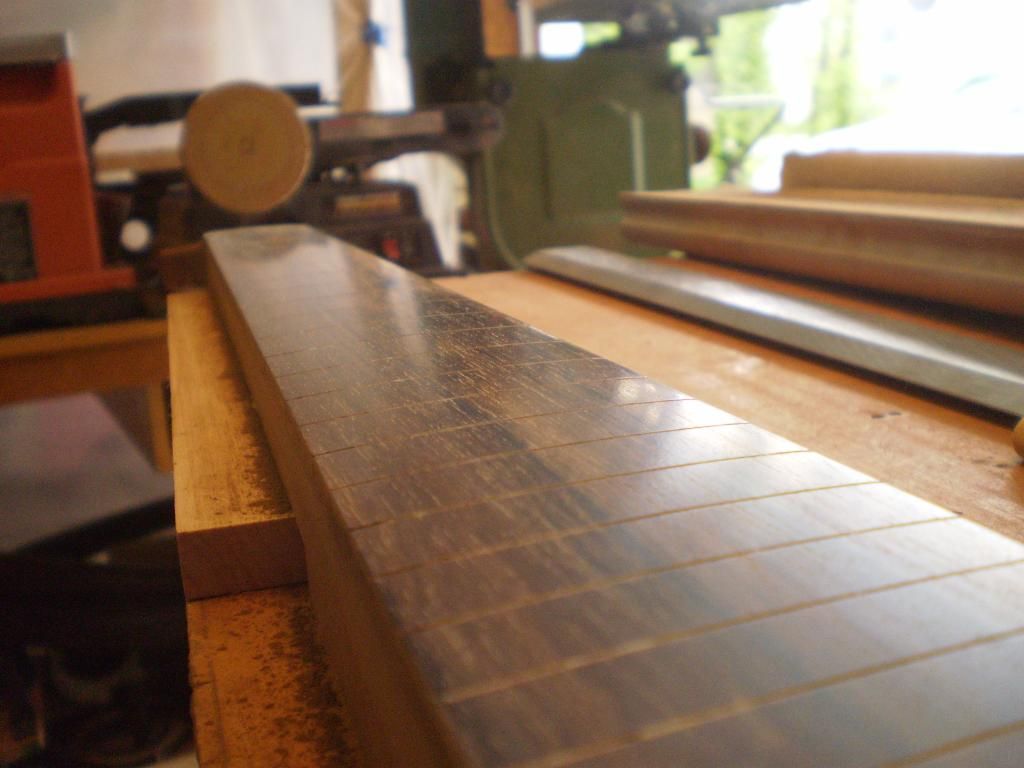 Spent the rest of the day making the angled neck pocket jig.It still has a bit of tweaking before it is ready. I have to remove the knobs from the front because they are blocking router access.