Almost finished with the fretboard radiused and polish. I was really in the zone and forgot to get pictures of the initial rough sanding.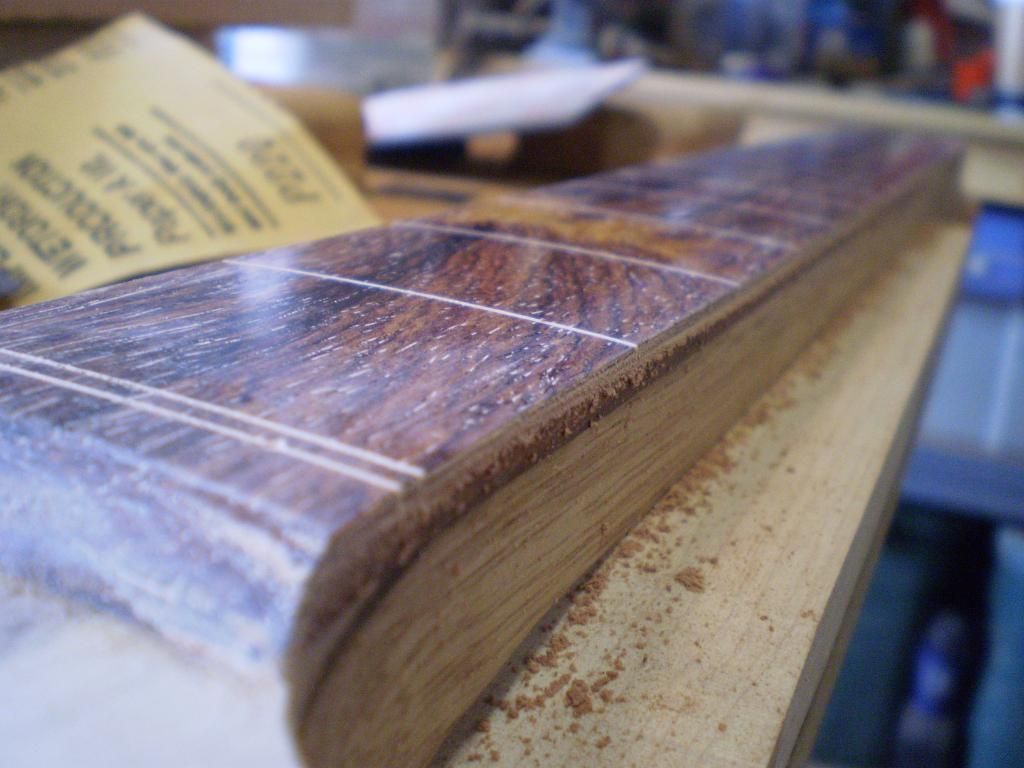 After I get to this point I like to check it one last time. So I use 320 grit on the sanding beam over the polished surface. Each stroke should scuff the board all the way along the path of the string. After a single pass shiny spots are bad and would need to be addressed. I also make sure there is not light under the straight edge. Watch the glare though as it will sometimes trick you.
And polish it again...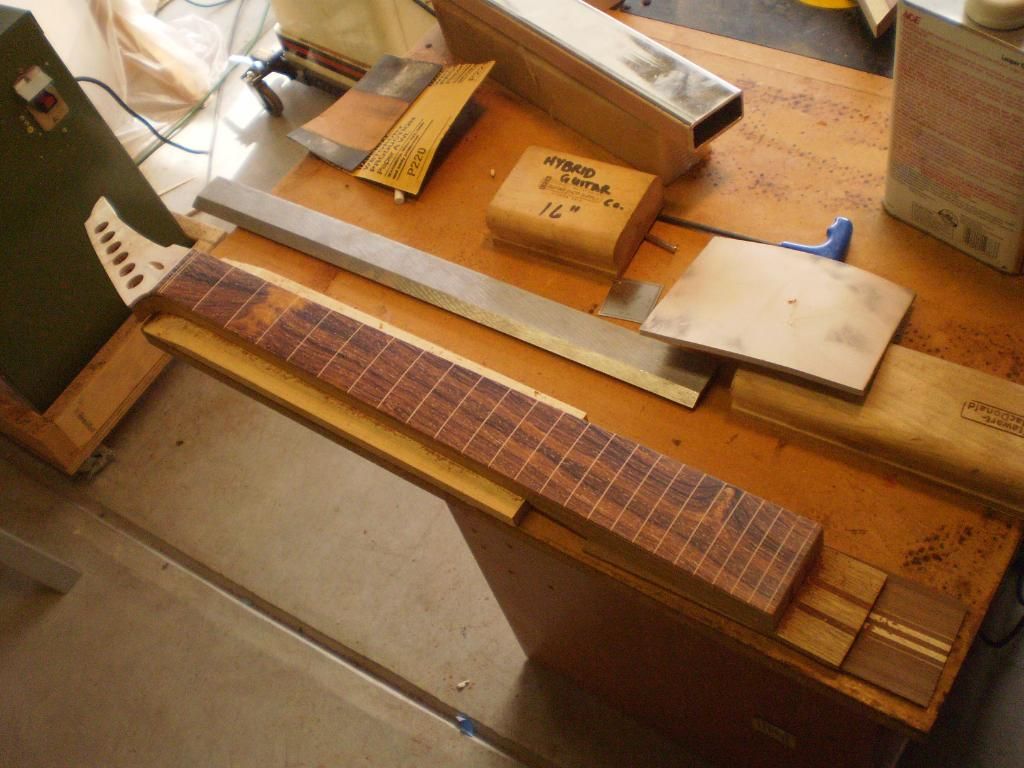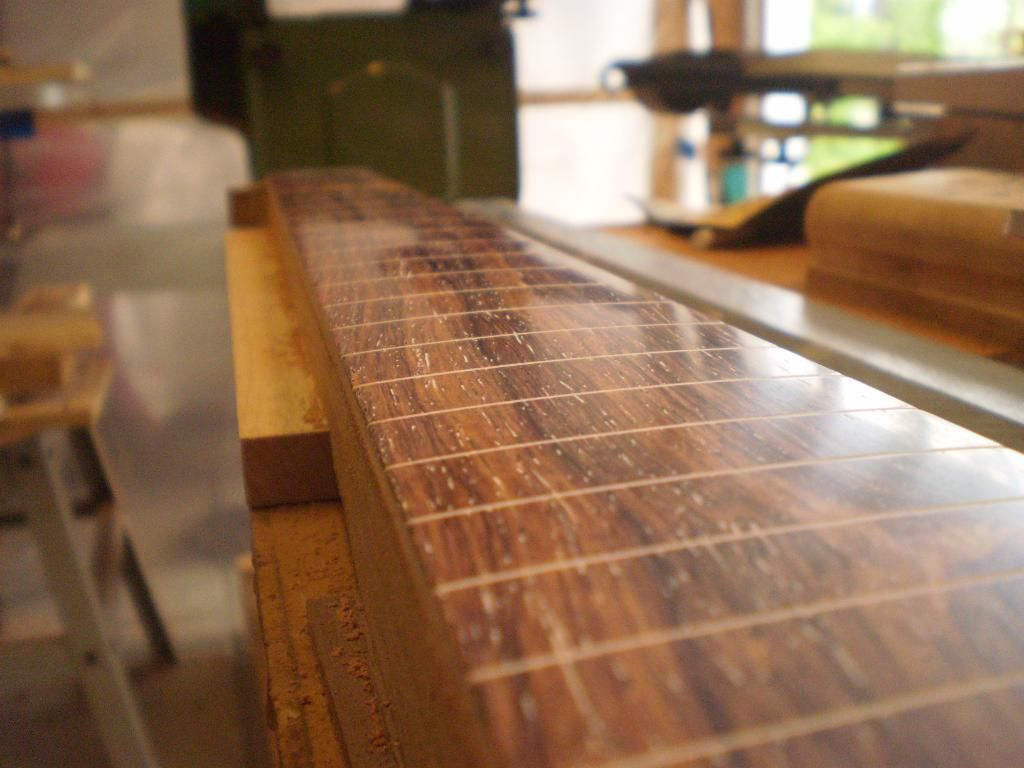 Side dots installed. I almost used creme side dots... but the pickups are going to be aged white so I will age these a bit with some amber stain when I am done.