Radiusing the fretboard. I spend a lot of time getting the board as perfect as I can as this saves time/metal later when dressing the frets. After roughing in the radius on the new belt sander I use the 16" stew mac beam with 120 grit to get it really close. Next up is the stew mac leveler bar with 120 grit. Once the daylight is gone from under the straight edge I switch grits to 220 then 320.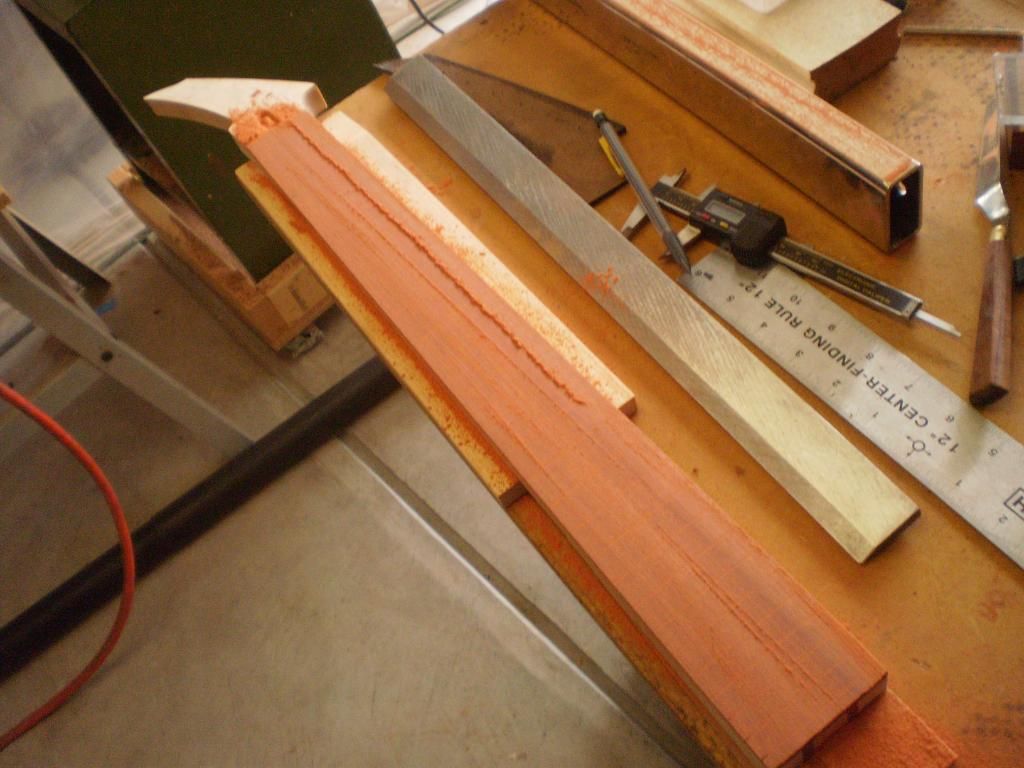 I finish it off with a 320 flex pad that leaves this finish.
Headstock final shape and sanding.
Time for side dots. This explains itself.