Time to fret the neck. First chamfer the slots with a small triangle file. This gives the spot where the tang meets the fret a place to sit and makes it easier to start. Next up press them in and dress the edges.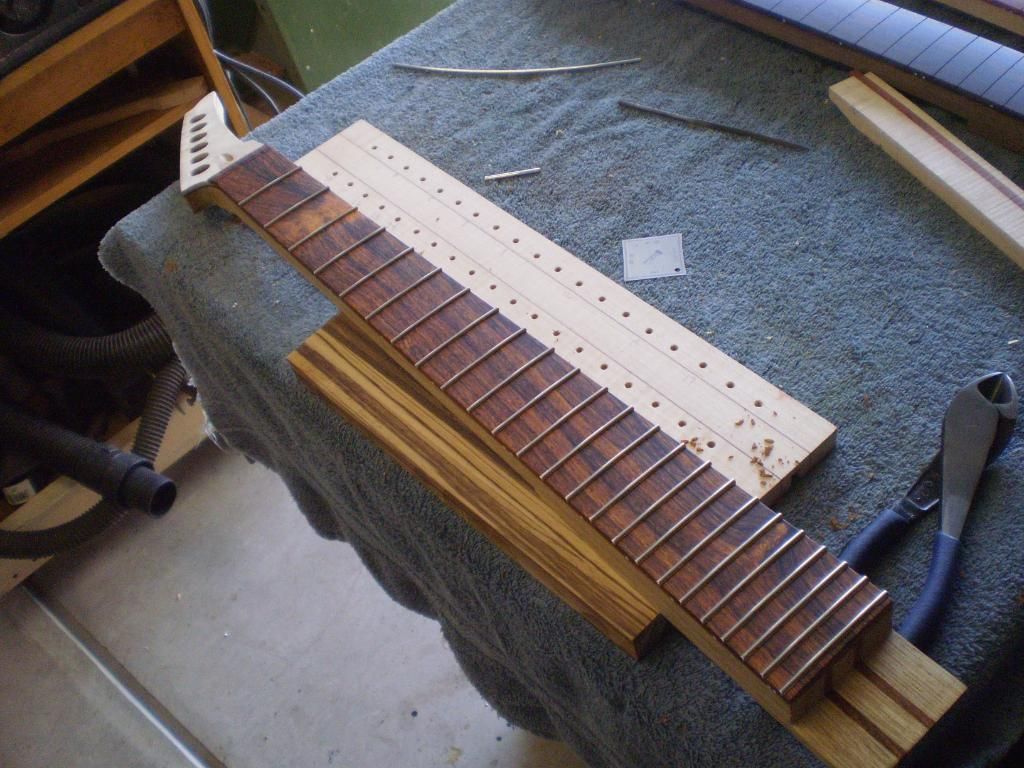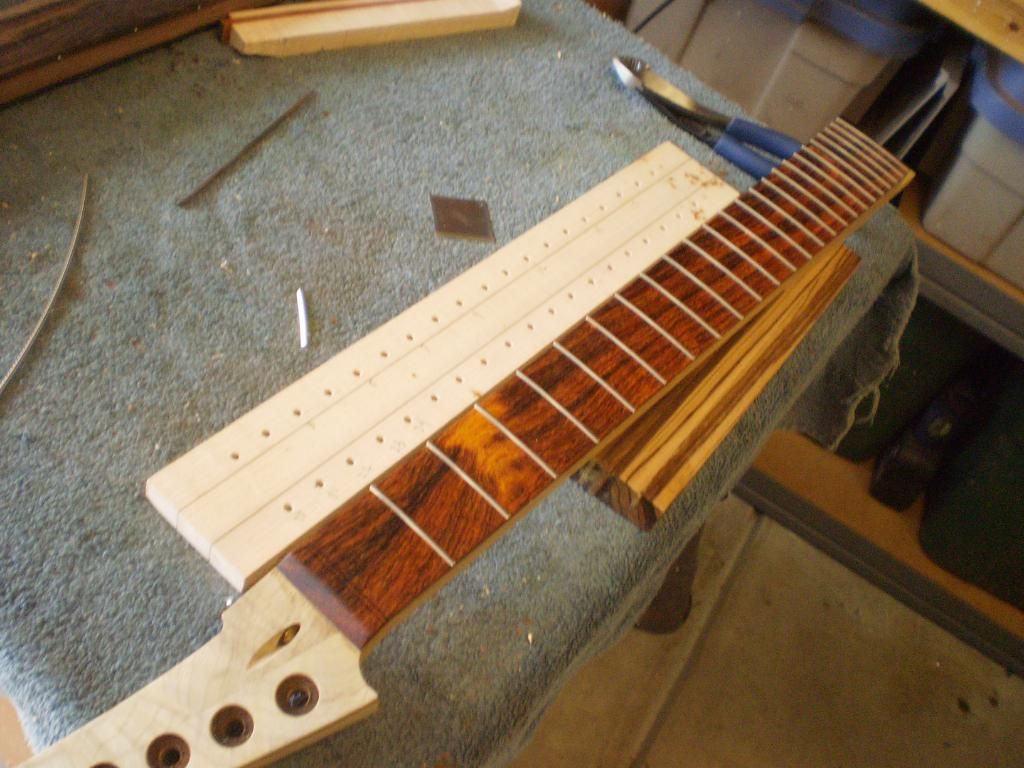 To get the bridge placement right takes a few minutes. This is a time for precision and accuracy. I use a set of calipers to check all my measurements twice before continuing to the next step. Make sure you allow for the size of the lead in the pencil (I use a .05 for stuff like this). First I continue the plane of the neck sides past the scale mark. Next I recalculate the centerline from the neck plane. Hopefully I am not far off the original centerline (on this one I was the width of the pencil lead off... .05). Finally I mark the scale length from each side of the neck and make a mark.
Using the scale mark, neck plane, and the new centerline I position the bridge. I then measure the scale to the most forward point on the bridge saddles. Next I verify the E string placement with a straight edge.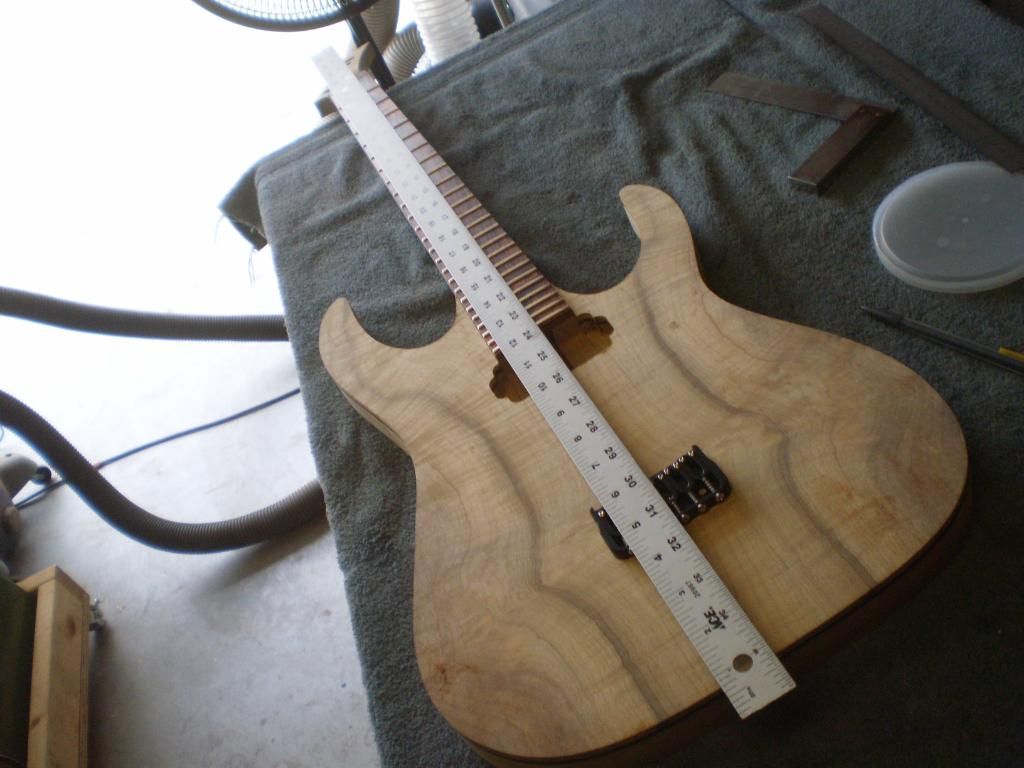 And finally check the scale length one last time before double-sided tape the bridge to the top of the body.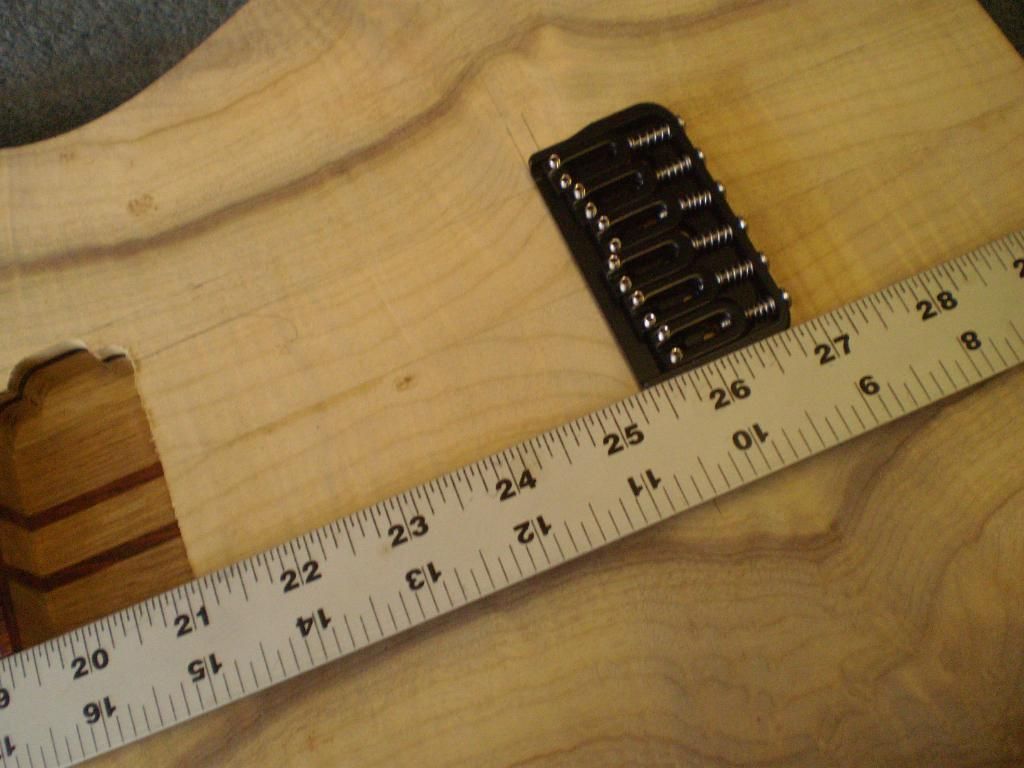 I use a hinge bit in the drill press to drill very shallow marks for all bridge the holes.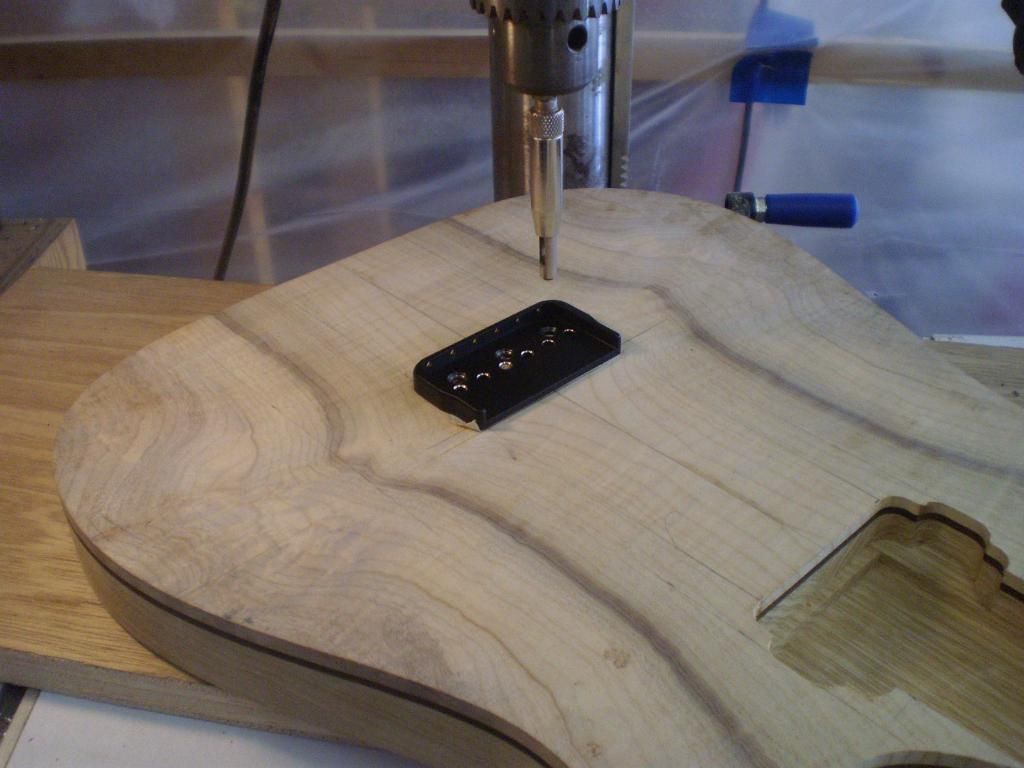 Next I remove the bridge and carefully drill the outside holes all the way through the body. I make sure I only cut a 1/4" or so with the bit before pulling it up to clear the shavings. This keeps the bit from wandering in the grain and leaves me with properly aligned holes on the back of the guitar.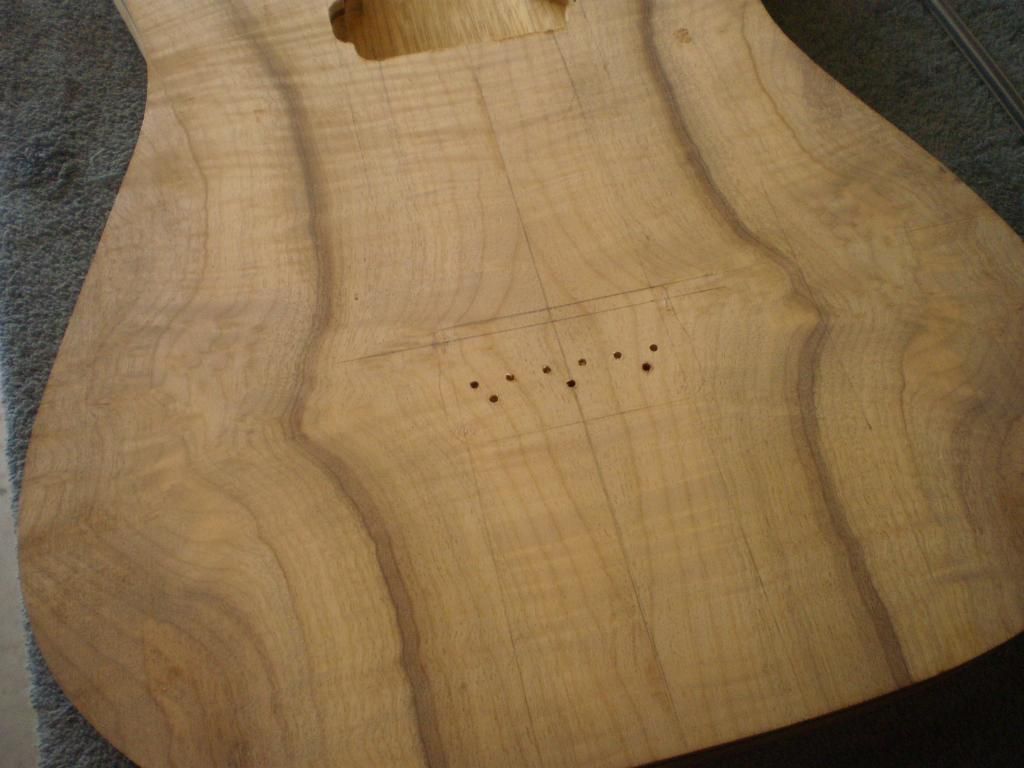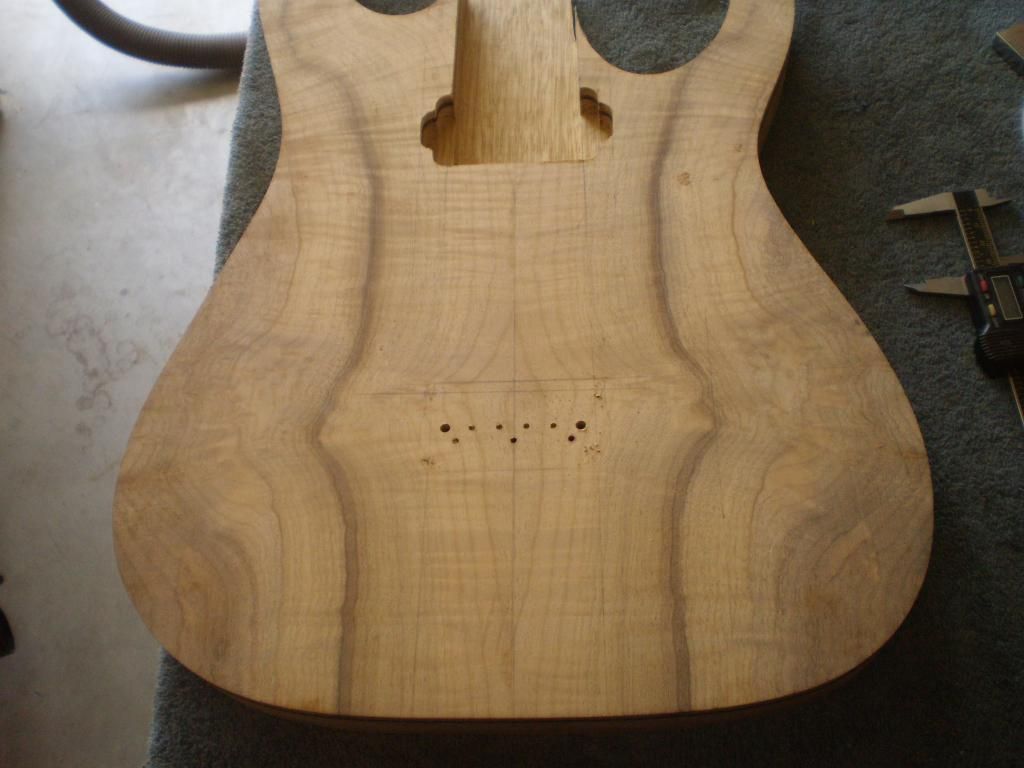 Flip the guitar and use the 2 holes to align the bridge on the back. Then self-centering hinge bit to mark the holes.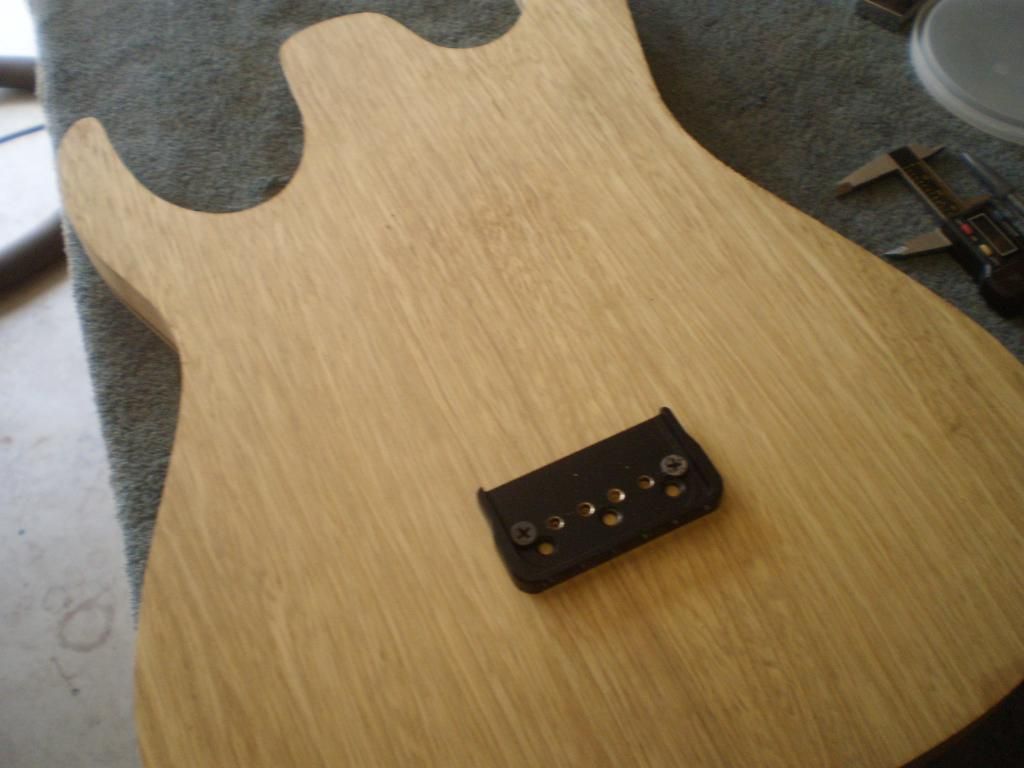 I make a mark 0.156 on each side of the centerline of the holes and use it as a guide to drill the ferrel holes straight. Finally I use the stew mac tuner bit to make the recesses for the ferrels.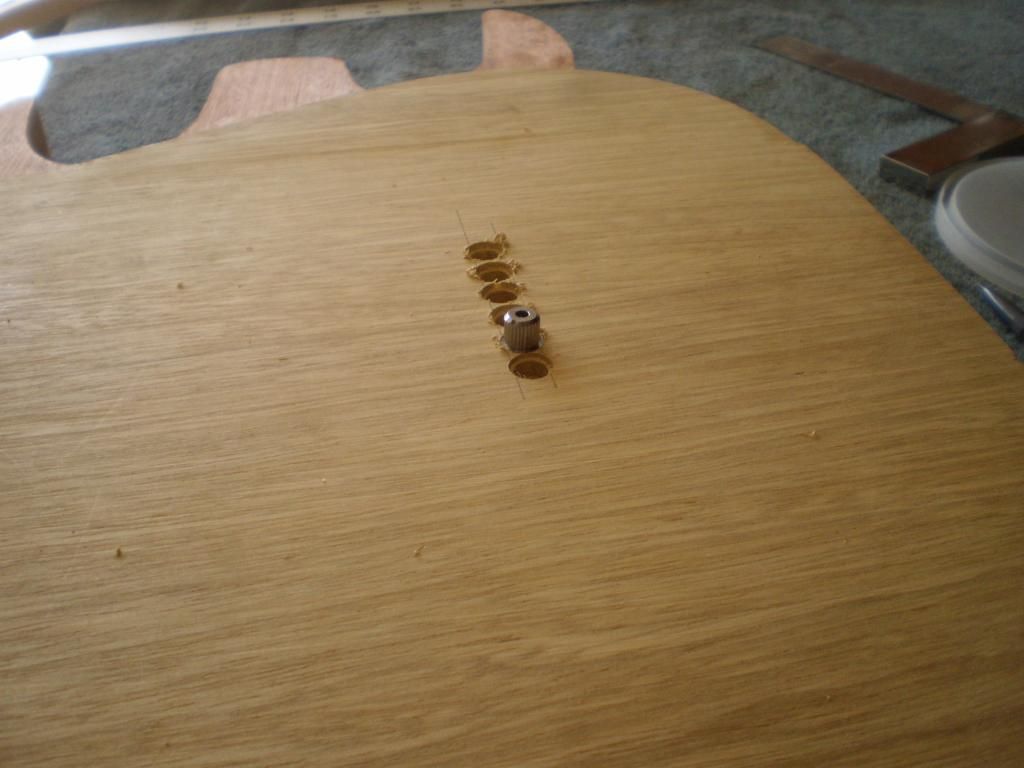 Recessed strap locks installed.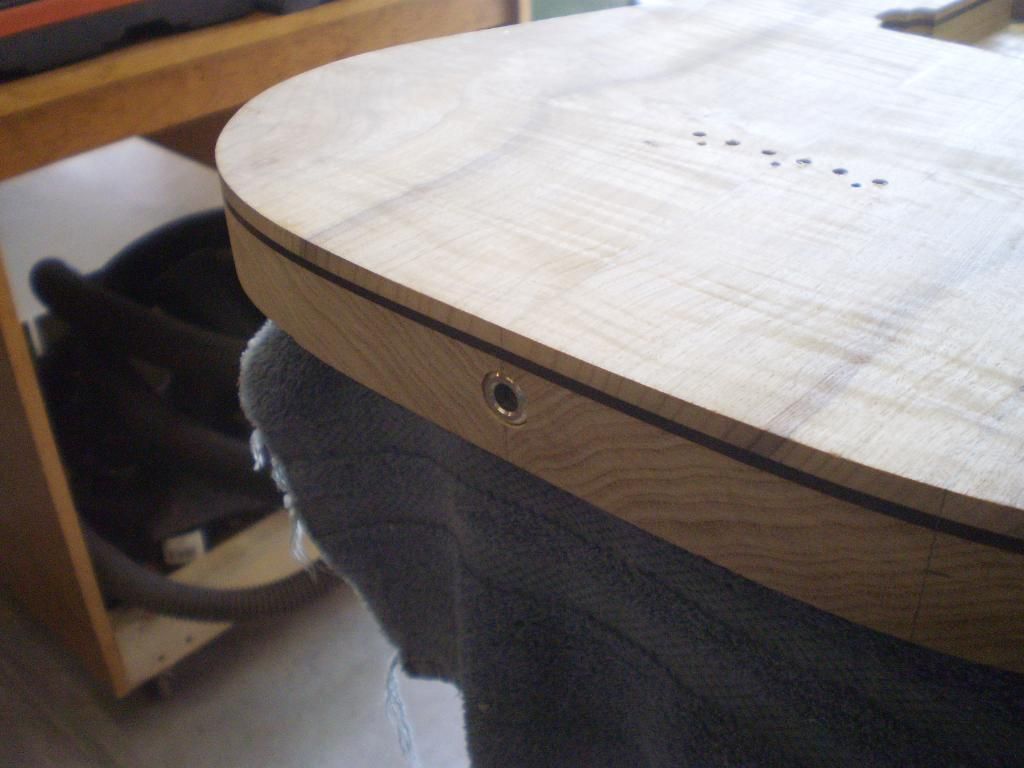 Recess for the electronics cover. I am still working on making a new template for the inner cavities.