Installing the bridge. After marking the centerline, scale, and neck planes it is time to mount the bridge to drill the holes.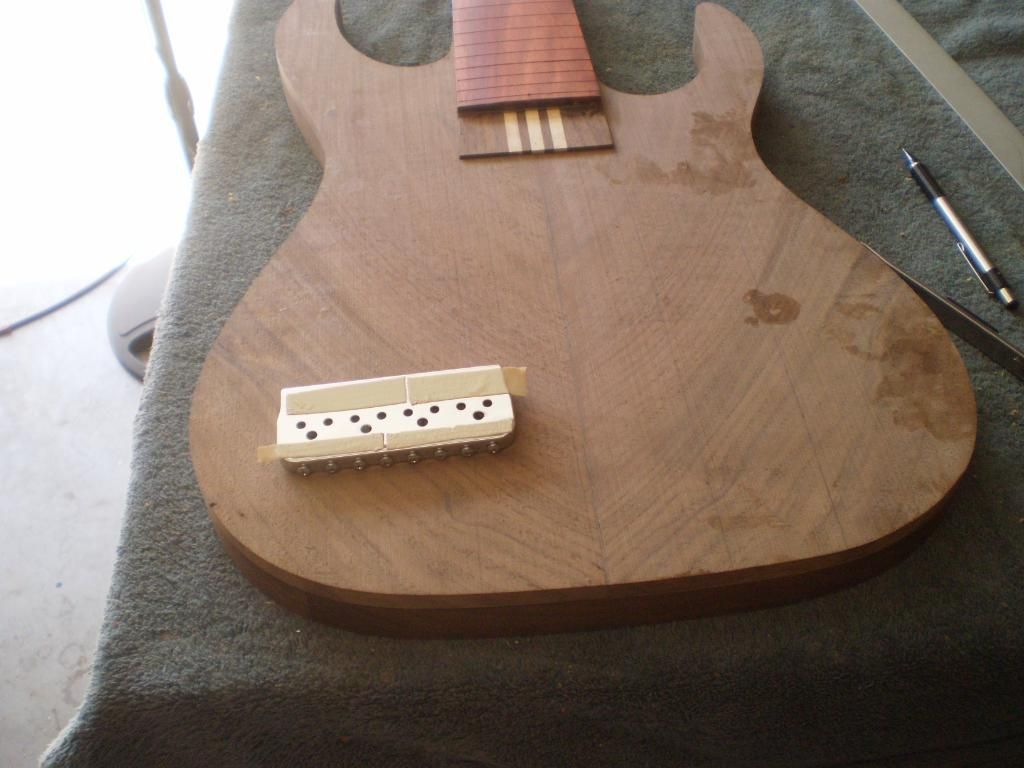 Check the alignment and the neck height.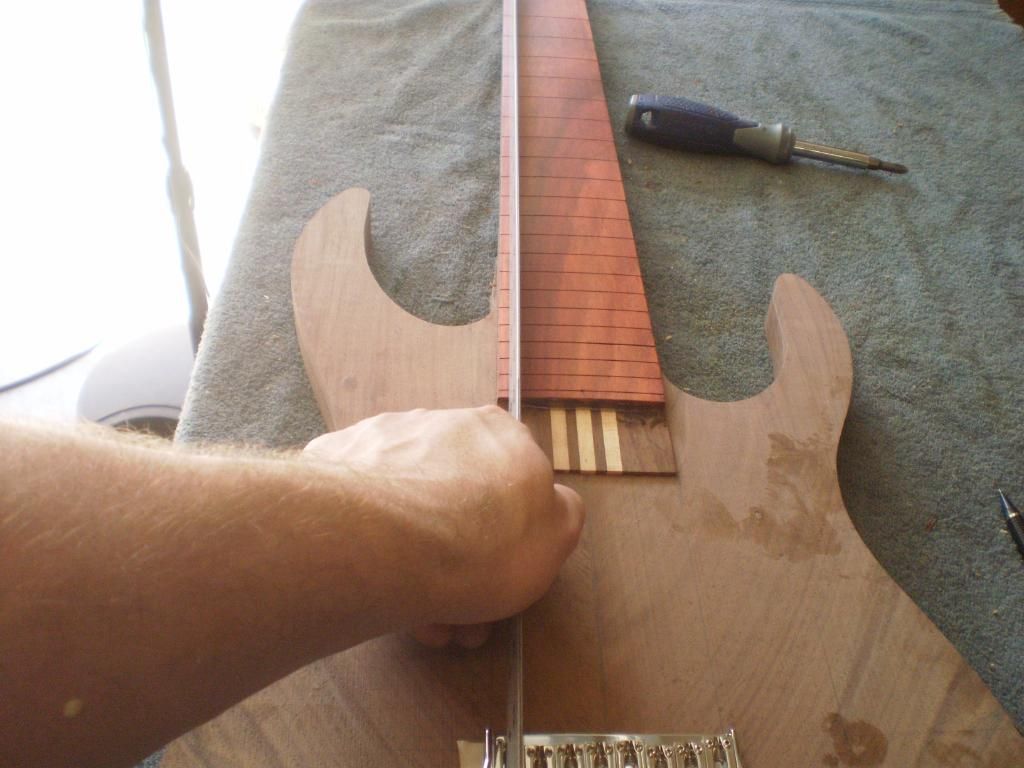 Another look at the alignment.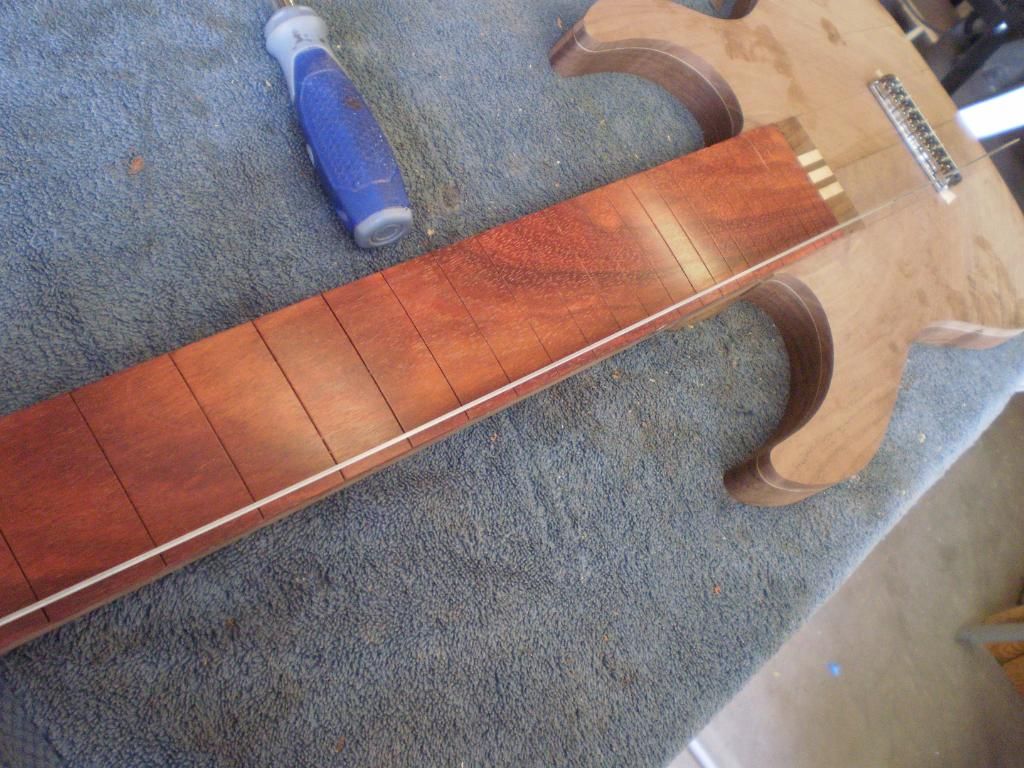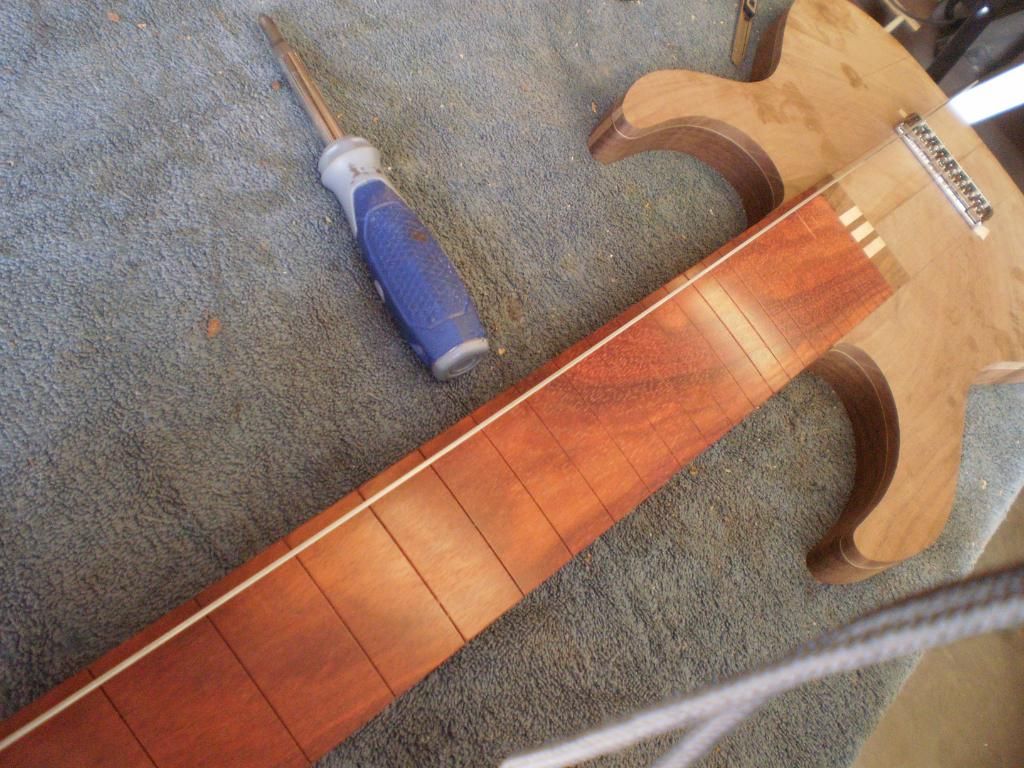 Setting the scale length (27.5) to the saddles in the forward most position.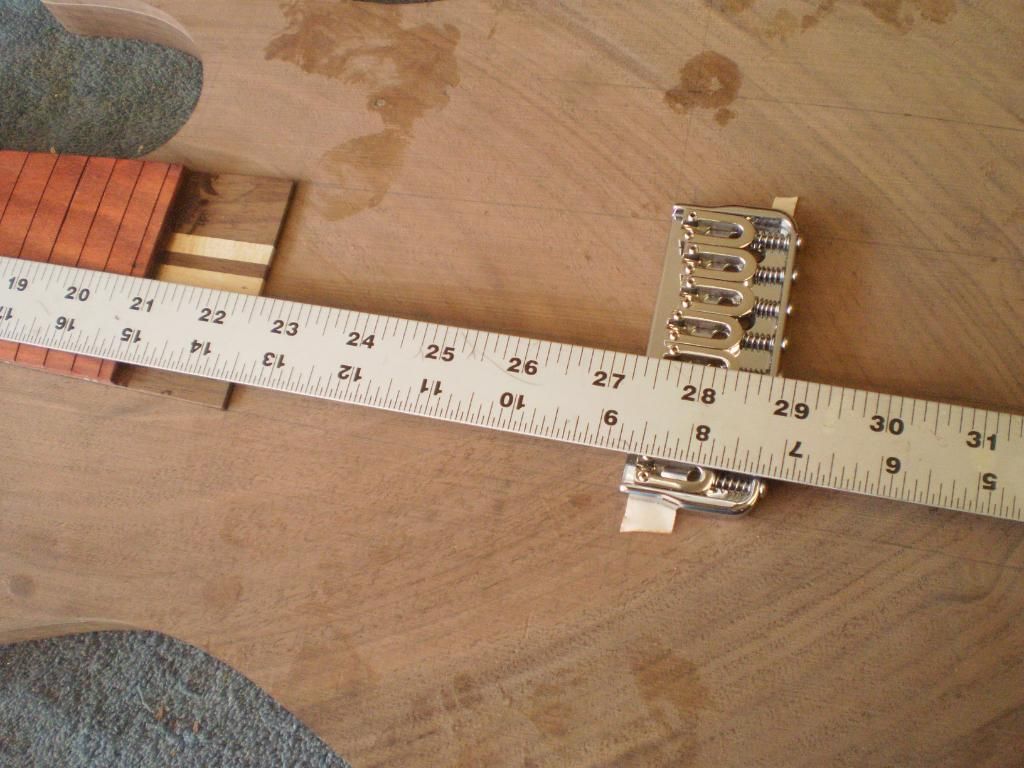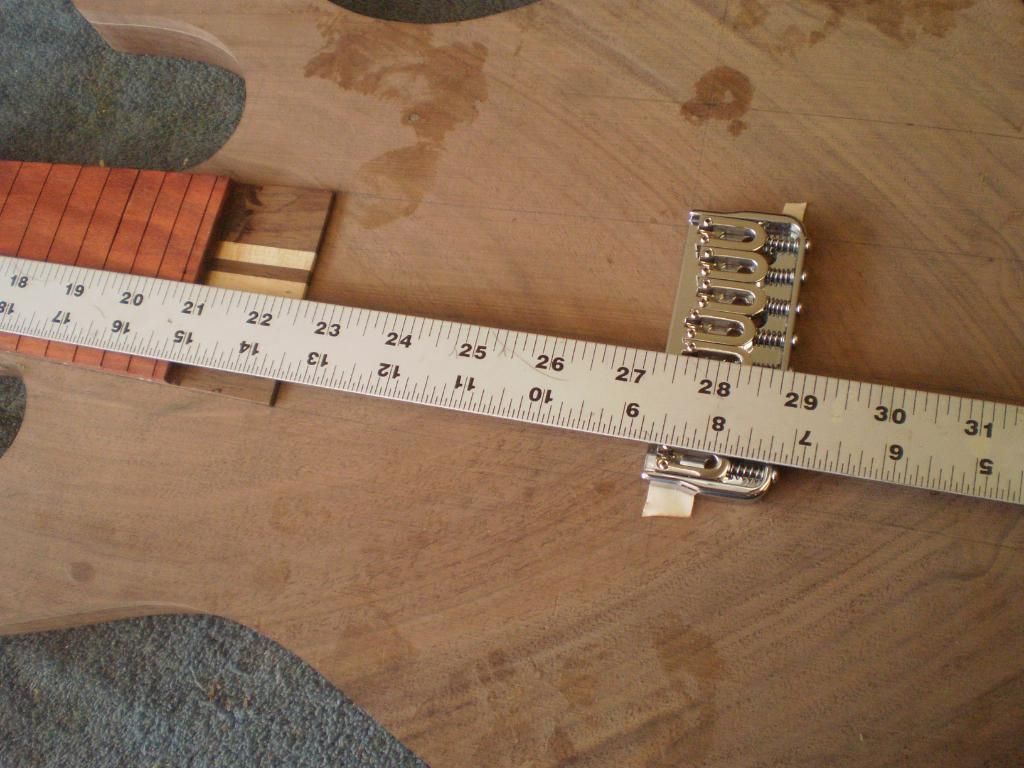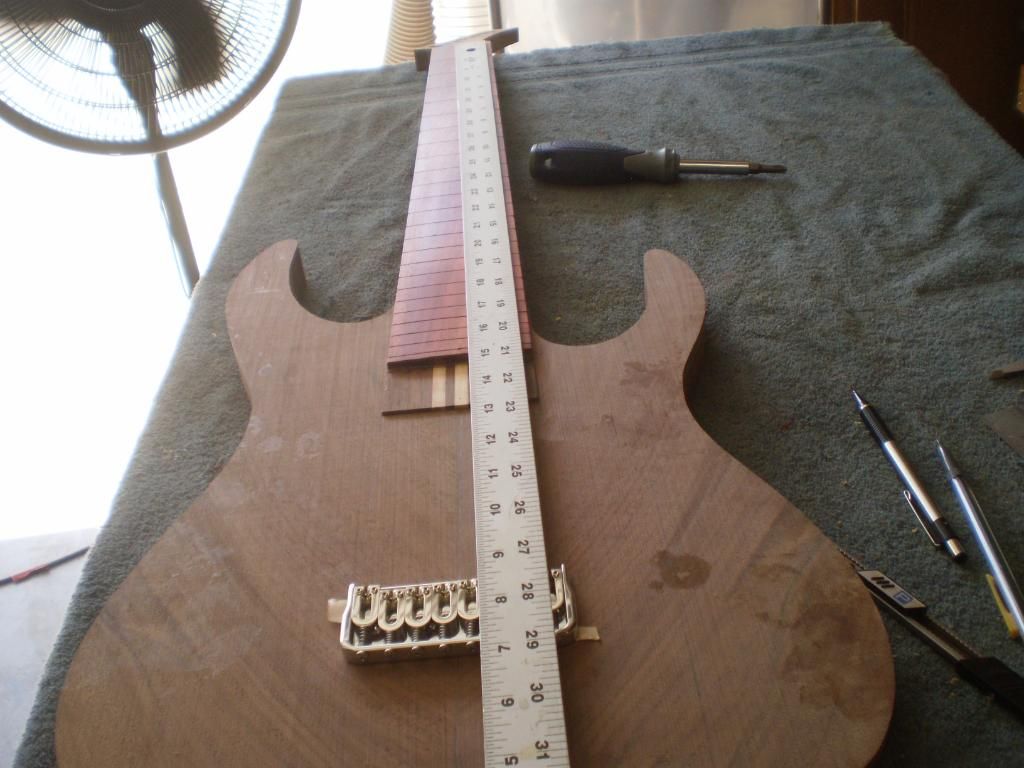 Drill the holes for the strings and mounting screws.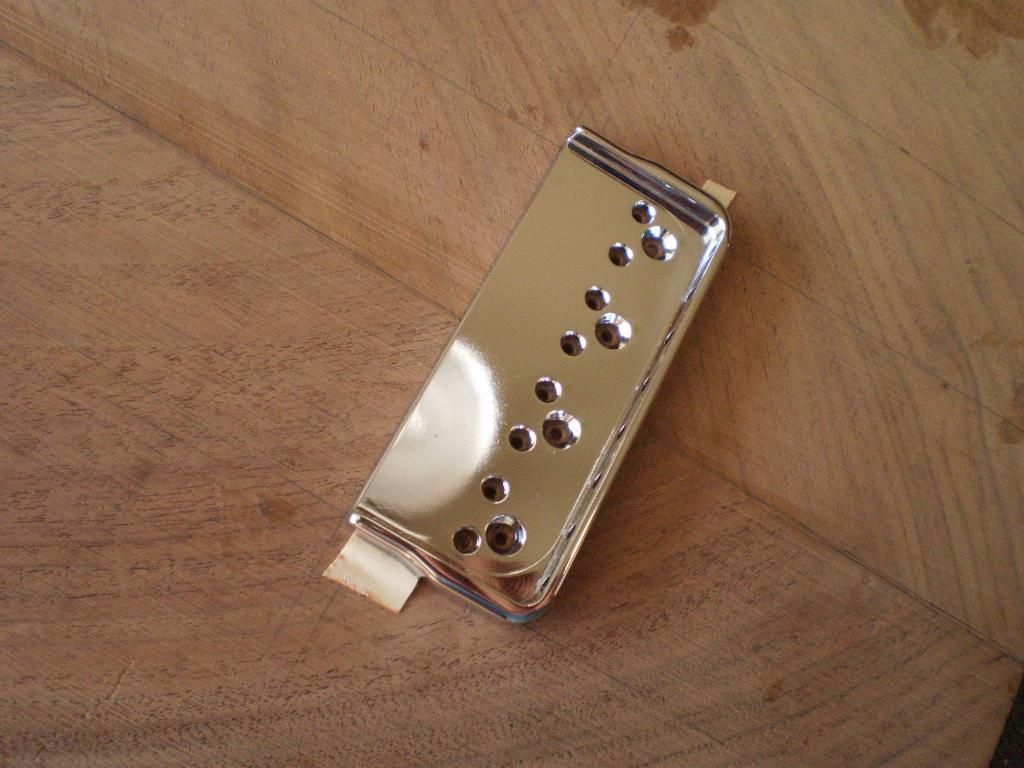 After holes are marked and outside holes are drilled through mount the bridge on the back and mark the ferrel holes.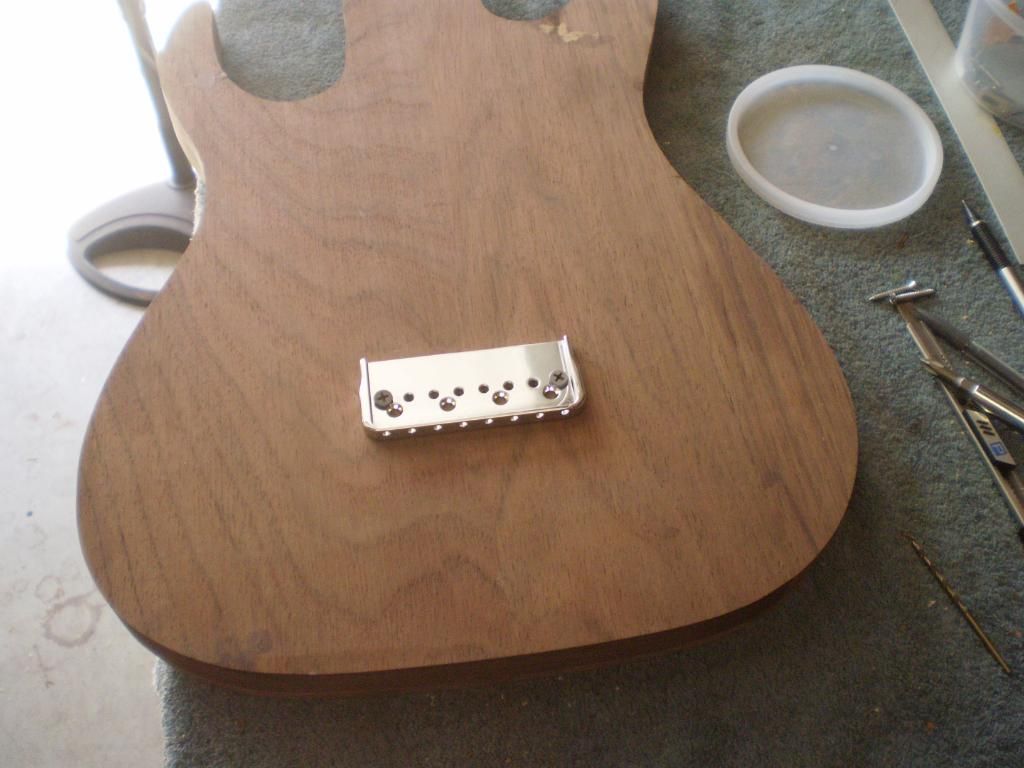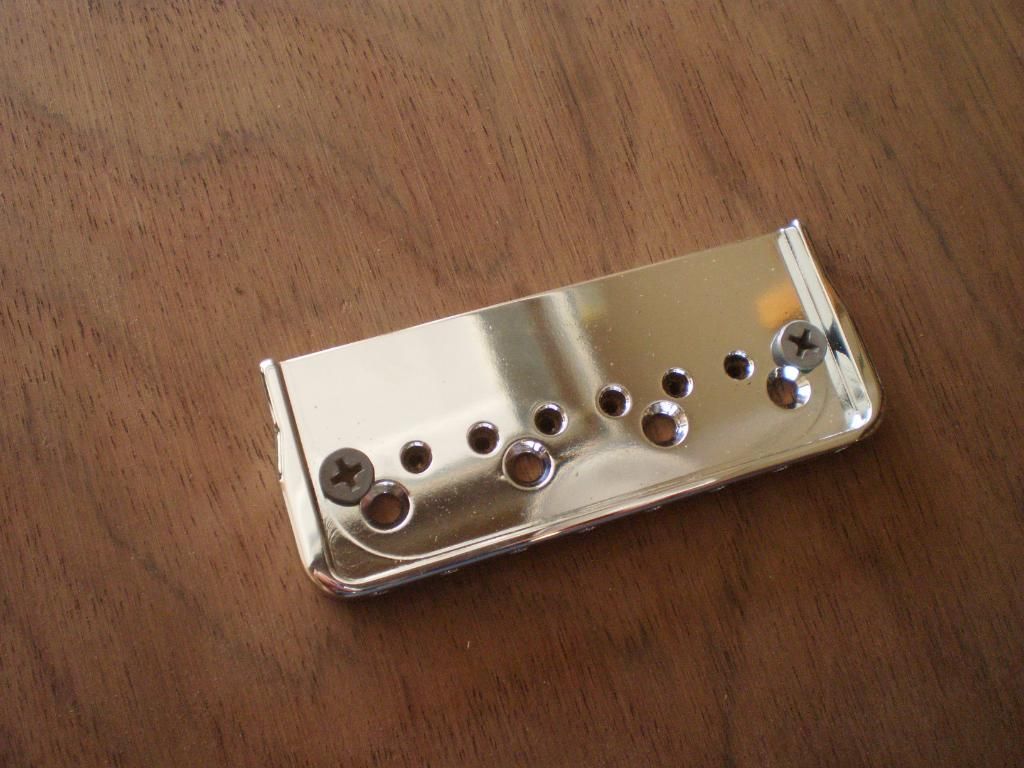 Like this.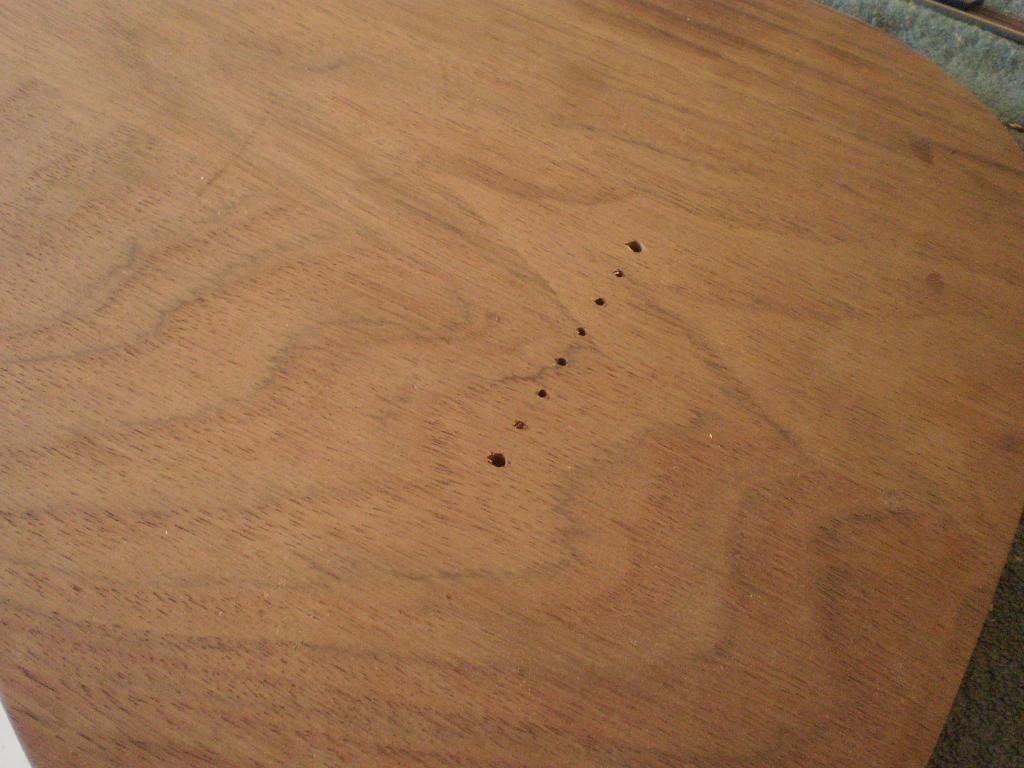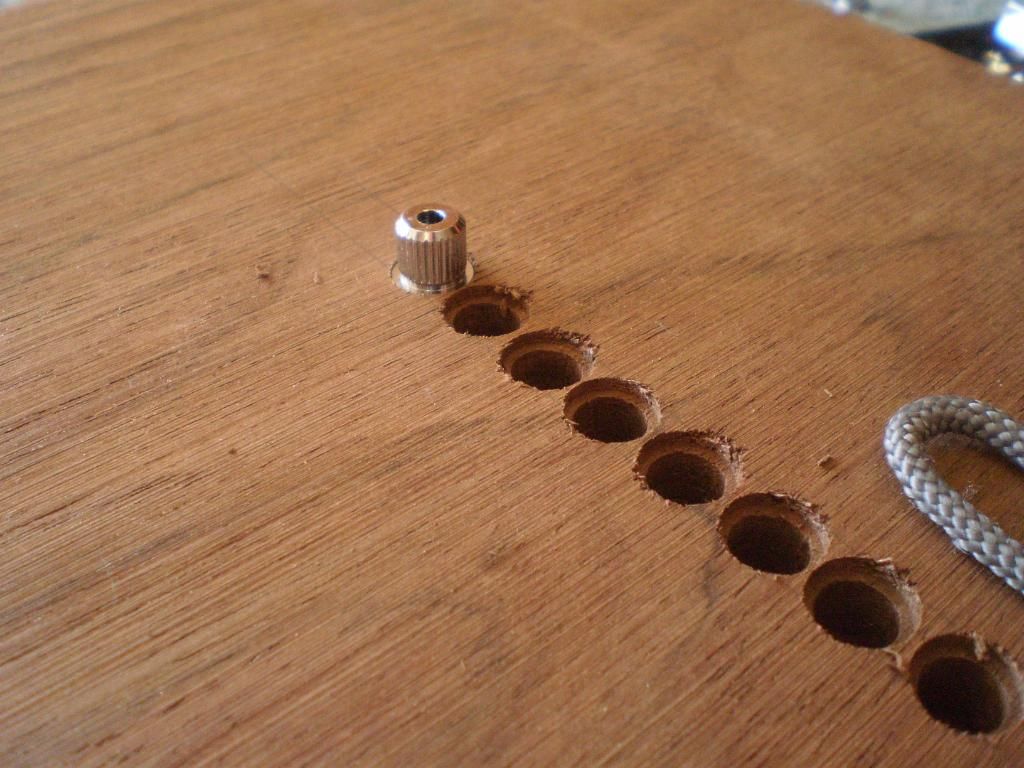 Recessed strap jacks.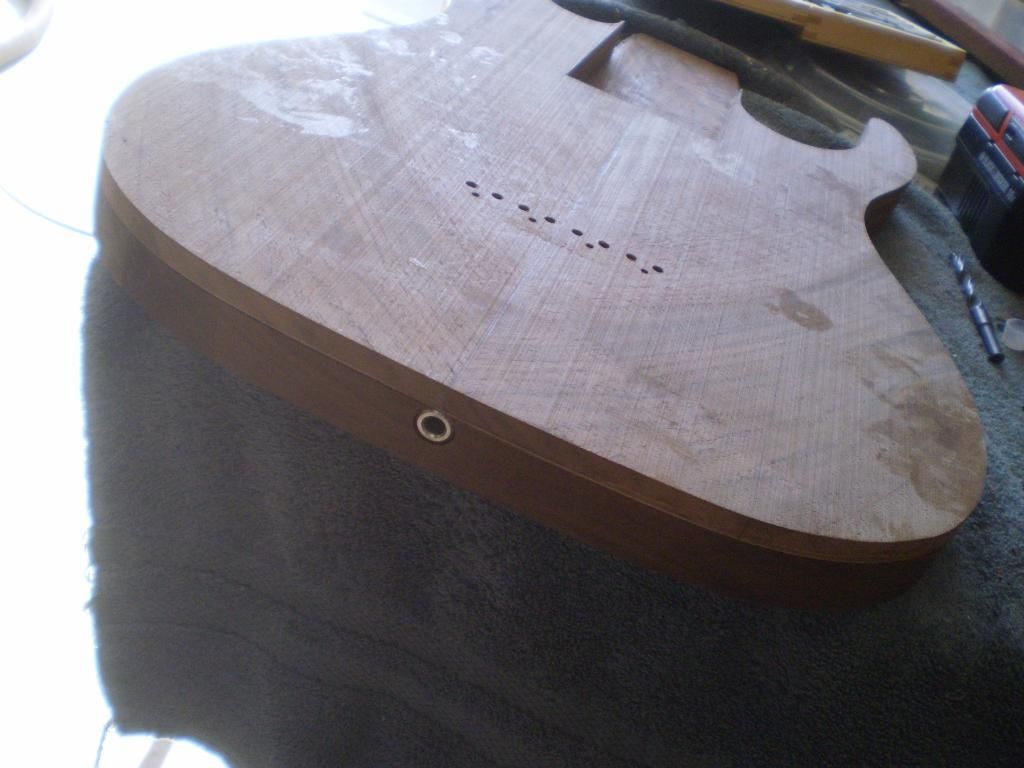 Neck fretted.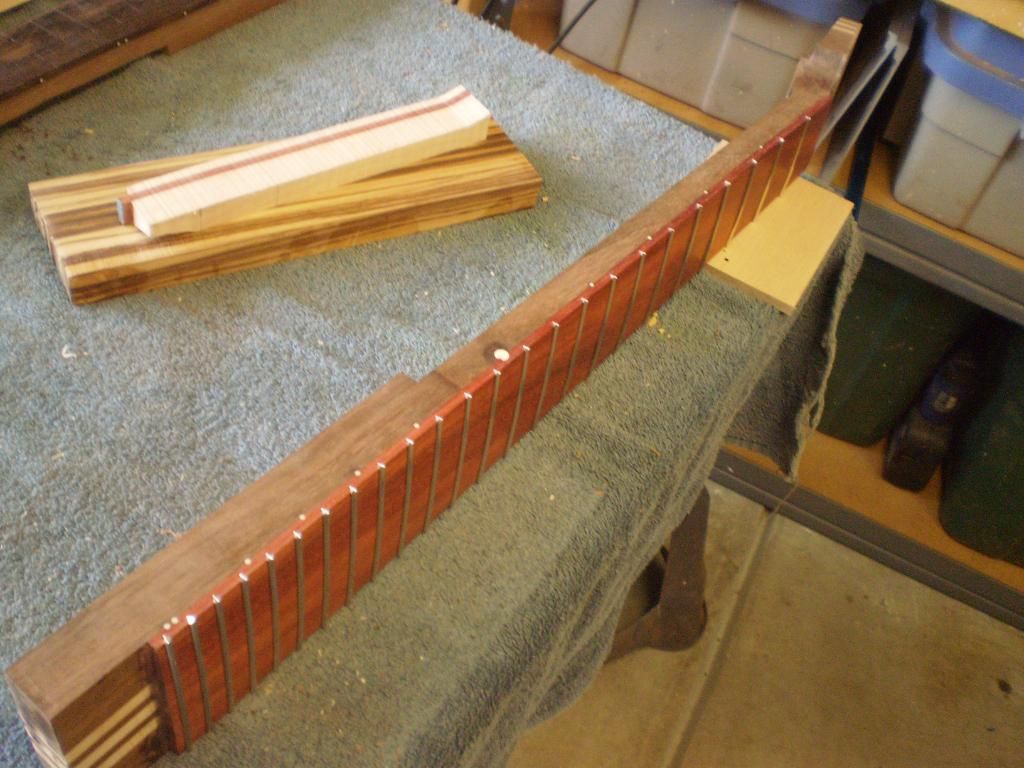 Electronics cavity routed.