Neck profile cut.
Testing the headstock. Only going to need small wings.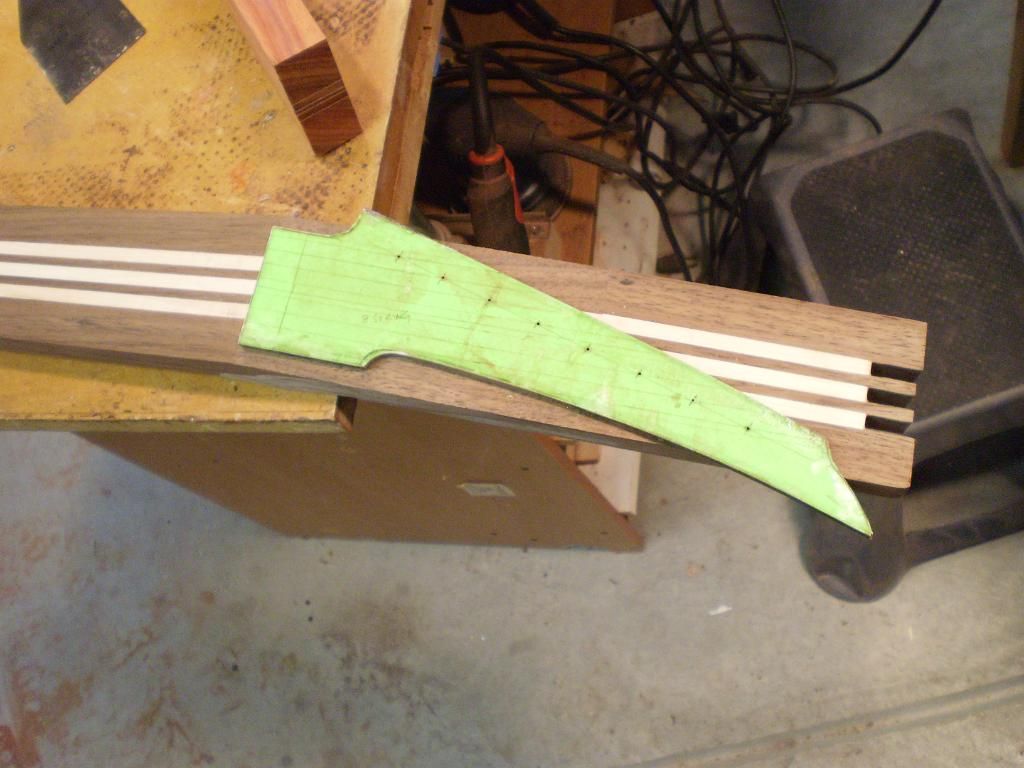 Rough cut body to profiled.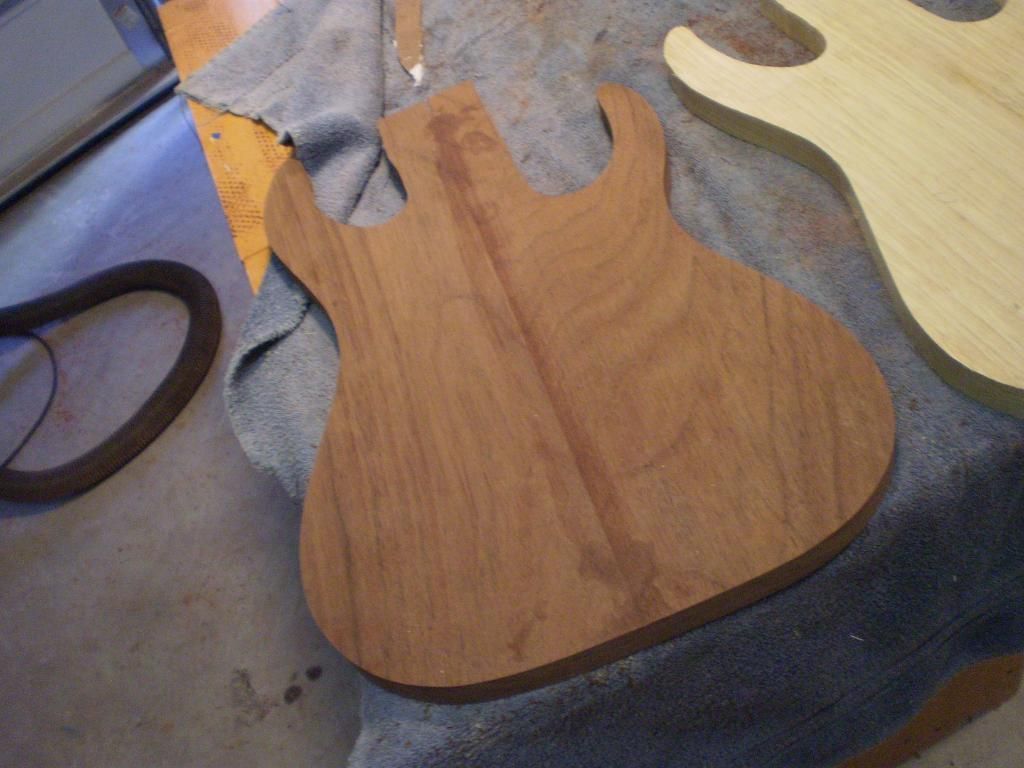 Top rough cut. Testing the grain. I think once I get this carved it is going to be great.
Testing the weight and balance of the raw materials. This is the lightest set of blanks I have even though it is the largest. Peruvian walnut is light.