Heasdstock wings glued on. Sorry about the blurry photo.
So the stripes in the myrtle were outside the body. I really thought they needed to run the length of the body into the horns. Surgery time. Lay the body on the top and move the pieces together until the stripes are on the horns. Then I mark the new temporary center line at the front and back of the top. These marks are just a guide as I am not sure they are centered. Using the first mark I made I measure in equal amounts on each side at the top and put a mark. Then I measure down from the back of the top the same distance on each piece (trying to come close to the temp marks). Then use a straight edge to draw a straight line through the marks on the top.
Next I test the new lines by lining them up and setting the body on the top.
After the test I cut the lines on the band saw and use the jointer to straighten them out. Clamp the top with titebond and set it aside. I only leave it clamped a few hours as we are assembling the whole body today while the wood is still fresh from the sander.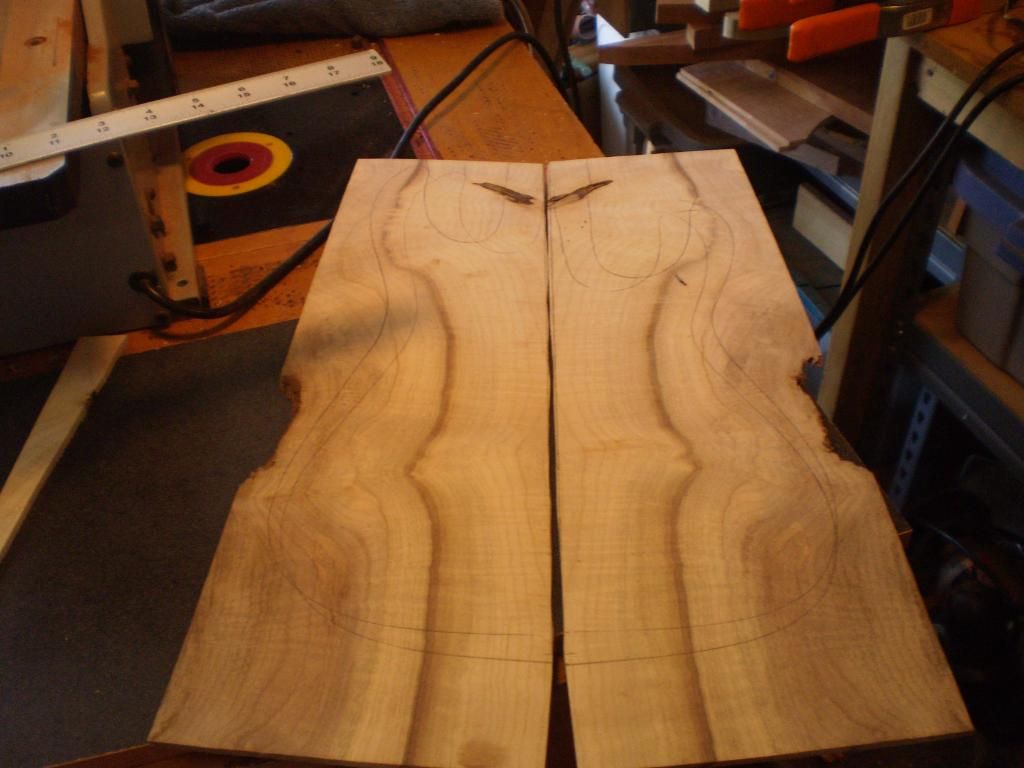 Next is the cocobolo veneer. Since I want this all glued up today while the pieces are fresh sanded I am using CA to join the cocobolo veneer. Lay the pieces on a flat surface and lightly clamp them together. Then take CA and hit the seems... yes if you forgot to put wax paper under it it will be glued to your board. Hit it on the edge carefully with a dead blow hammer and it should come loose. After a few minutes clean up the seems with a scraper. Then we trim it close (within 3/16" or so) to the body.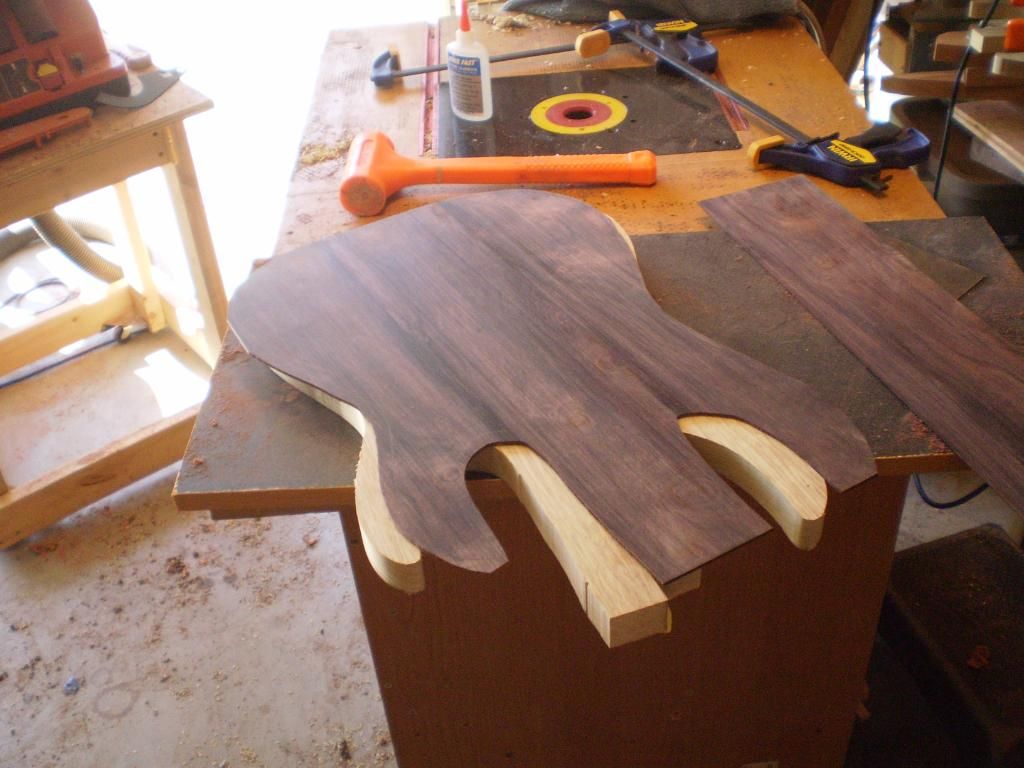 After trimming up the top (carefully as the glue is not cured yet) we make our sandwich. Using titebond and covering both surfaces you have to move quick because of the short open time. I use spring clamps to hold it together temporarily while I am getting the big clamps out. It takes a long time but it gives much better results.